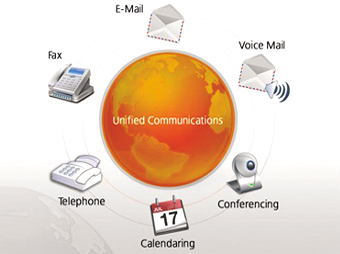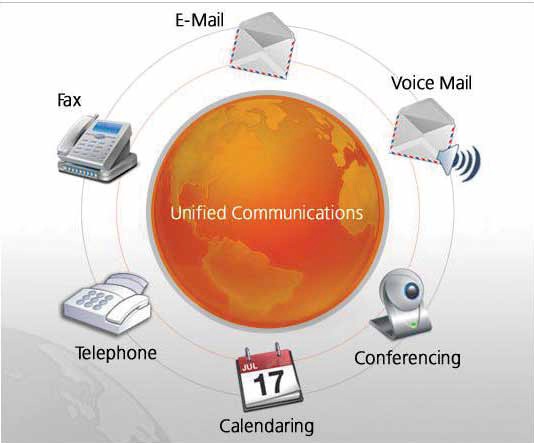 A modern healthcare organisation (HCO) uses several modes of communication to reach out to its employees and to seamlessly integrate information to deliver safe and quality patient care while aiming to achieve better organisational efficiency and effectiveness
By Gp Capt (Dr) Sanjeev Sood, Hospital and Health Systems Administrator, Air Force Hospital, Chandigarh

Smooth and uninterrupted flow of horizontal and vertical communication is the backbone of any HCO and Unified Communication (UC) has an immense potential to facilitate this process. UC helps in easier communication amongst care providers, between management and employees, R & D Labs, doctors and patients etc.
Limitations of existing systems
Today all healthcare professionals are mobile and everyone has at least one communications device and use more than two communication channels; reaching the right person in a time of critical need can be a complex process. These communication channels are broadly classified as:One around a voice network (telephone – fax " voicemail- mobile telephony- video conferencing), and Another around a data network (data,Internet , email).
This ends up with multiple communication modalities operating in separate silos that are time-consuming and awkward, have different interfaces and technologies, and lack effective integration of the multiple devices and their applications, making the whole process cumbersome and inefficient.
UC defined
UC may be defined as converged communications that integrate real time services such as Instant Messaging,Internet Protocol telephony, video conferencing with non real time communication services such as unified messaging, integrated voice mail, email, SMS and fax to enhance productivity and business continuity.
UC is all about intelligent connections made among the many systems that may already be in place in any HCO. It enables hospitals to transform information sharing by automating and streamlining the way HCPs, their devices, and systems interact. The goal is to optimise workflows in new ways that improve staff efficiency as well as patient care and safety.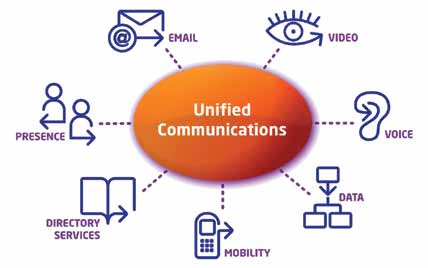 Why healthcare needs UC?
Healthcare isnt like other industries when it comes to communication. Given the serious nature of their role, hospitals need to approach communications differently from other industries. A different type of communications infrastructure is required due to following reasons:First and foremost, communications are mission-critical in a hospital and can make a difference between life and death. healthcare professionals are highly mobile workforce and always on the go. They spend the majority of their time delivering care and not bound to a desk phone or computer.
In a dynamic and complex directory, patient information is transitory, and doctors may or may not be employed by one hospital, so creating an accurate directory that is continuously updated is a challenge.
In healthcare, there is certainly large emphasis on paging/messaging to a variety of endpoints. This is actually becoming more complex with an ever-widening variety of communication endpoints, particularly smartphones.
More data, nurse call, patient monitoring, etc emerges from medical equipment and systems than most organisations. There is a significant potential to redefine workflows by delivering this data directly to mobile staff on the devices they carry.
Frequent group communications in healthcare are also prent eg, crash teams and those involved in various codes need to be notified quickly. Notifications may have to go to roles rather than a named individual.
Traceability of sequence of events that happened during a time- critical situation is of utmost importance, so a full audit trail is required.
Benefits of UC deployed
To overcome above barriers, UC integrates communications tools and seamless transitions between modes and wide range of devices ensuring anywhere access. UC improves productivity and efficiency in following ways:-
Coordinated intelligent handling of all communication regardless of physical location.
Messaging the person, not the device or the location.
A single mailbox available anywhere in any device.
Knowledge about an individuals presence and availability.
Rich, powerful tool to effectively collaborate and allow info sharing.
Access to a common directory resource.
Automate contact center communications to provide a foundation for efficiency and improved information sharing.
Technology behind UC
UC is an architecture that offers servers like chat, messaging,text,audio and video communication and collaboration with several nodes and servers connecting enterprises and clients across multiple locations in real time.
Intelligent middleware connects critical information from HCOs alert systems, such as nurse call, fire, security, patient monitoring, and building management, to mobile staff on their wireless communication devices. These mobile event notification middleware systems should be vendor neutral, allowing one to connect a myriad of systems that create an enterprise-wide hub for the management, prioritisation, and response to key events. This includes the ability to send messages to the right people based on rules set up in the hospital, including escalated communications whenever necessary. It also means that the staff can be managed easily and devices allocated appropriately.
UC in action- a case study
Every hour hospitals have to carry out time-critical communication processes. From code blues, to code STEMIs, to code pinks and beyond, hospitals are in the business of providing care with speed and safety as top priority. But many hospitals struggle to reach all the right people quickly and efficiently when codes are called. Agents often use inefficient phone trees and outdated contact information. Or, theyre unsure of which device to use to contact each person or the escalation may not be streamlined.
For example, many leading HCOs have advised a 90-minute door-to-balloon time for treating heart attack patients. A seamless
approach to communication is essential for this.
The key is unified communications, which allows HCO to quickly assemble the right team by contacting the appropriate people instantly and simultaneously on the right devices. The ability to send them instructions and receive their responses regarding availability is also key, so others can be contacted if they cannot arrive in time. With the advanced communications the HCOs can redefine workflows in a way that saves lives and enhances efficiency.
Thus, overall UC enables HCOs to respond quickly to unexpected situations, speed response times to patient requests and a myriad of other alarm and updatedriven situations. It ensures to reach out to the right people at the right time on their preferred devices for all communications.
Some vendors and early adopters of UC 
Office Communications Server 2007 helps to improve users productivity by enabling streamlined communications from within the applications they use most. Using Communicator 2007 as the principal client application, the solution provides a rich, integrated communications experience for enterprise users.
Whether making a phone call right from Office Outlook or identifying the availability of a business documents author, users can find who they need and communicate using the right method. It is possible to answer an email with a phone call with the sender or with a conference call with all the involved parties.
Companies like CISCO, Tata Teleservices Ltd, Amsoft, Avaya,Omega Healthcare deliver integrated, seamless and smarter communication solutions that enable HCOs achieve better health outcomes and business growth.

Follow and connect with us on Facebook, Twitter, LinkedIn, Elets video