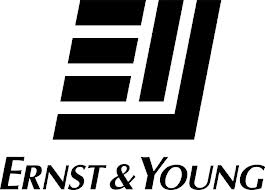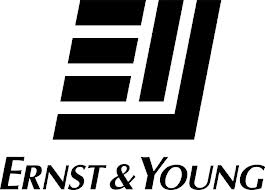 The consulting firm Ernst and Young says the government of India needs to spend at least 4 percent of its GDP on basic healthcare requirement if it wants its universal health coverage programme to work. Right now the government spends only 1 percent on healthcare services, which forces an estimated 39 million people into poverty.
The report says 80 percent urban households and 90 percent rural ones spend half their annual household expenditure on healthcare facilities resulting in financial hardships. The E and Y study was produced in collaboration with the Federation of Indian Chambers of Commerce and Industry (FICCI).
The scale of healthcare spending of country is a measure of its progress and lack of public healthcare services is one of the reasons for widespread poverty even while the masses struggle or fail to access quality care.
Healthcare spends forces 3 percent below poverty line annually
 It is estimated that 3 percent of Indias population slips below poverty line each year because of health-related expenses, the report said, referring to a study that Ernst and Young had conducted in 2008.
Drawing a framework for implementation and financing requirements for universal health coverage for the country, where the government guarantees equitable access to key preventive, curative and rehabilitative healthcare at affordable costs for all its citizens, was the mandate before us for the study, Muralidharan M. Nair, a partner Ernst and Young Pvt Ltd, and a member of the UHC project said.
Implementing universal health coverage will increase the total expenditure to 4 percent and given the scale of implementation and infrastructure constraints it might take up to 10 years to achieve the healthcare-for-all goal.
Its estimated that 3.7 percent to 4.5 percent of GDP by 2022 would be required to implement the UHC programme. This will contain out-patient services like consultation, drugs, diagnostic tests and also in-patient services currently covered under schemes like Rashtriya Swasthya Bima Yojana (RSBY) and Aarogyashree, which together covers 95 percent of the countrys most common ailments.
This programme envisages the framework of tight central-state coordination and the central government will be the key financier. The funding resource will be direct taxes, which is contributed by the central and state governments, Nair said. The cost structure of the programme is based on the healthcare rates that are arrived by analysing the most reasonable costs on which the best quality care can be provided factoring almost all medical interventions and preventive care, which is still lower than the prevailing market rates, he said.
The UHC programme looks to abolish healthcare inequality, particularly between the rural and urban areas. Due to lack of a central policy healthcare evolved as a private service which are mostly available in major urban hubs. The World Health Assembly had in 2005 urged all its member countries to work towards such a programme after considering the particular macro-economic, socio-cultural and political context of each country.
Remarkably, China the only country which faces similar healthcare issues due to its huge population has in the last couple of years managed to cover 84 percent of its population and currently spends over 5 percent of its GDP on healthcare services.


Follow and connect with us on Facebook, Twitter, LinkedIn, Elets video