The primary role of using Anaesthesia machine is to help the surgeons perform a painless surgery on patients undergoing surgical procedures By Shally Makin, Elets News Network (ENN)
The aim of anaesthesia is to ensure a safe and convenient healthcare experience for the patient. Tremendous advances have been made in modern anaesthesia equipment, which now feature intricate designs, safety aspects, and monitoring systems. Modern anaesthesia systems are capable of detecting high-risk situations, which can lead to hypoxemia, bradycardia and eventually cardiac arrest.
Anaesthesiologists have a mechanical eye to watch and uate their patients. With the unblinking mechanical eye, on the anaesthesia equipment, keeping watch on the operation can proceed in a much safer manner. A good quality monitor which is accurate and offers clear visibility is a must. Currently most anaesthesiologists do not have access to a monitor.
The market is now coming up with various integrated stations with monitors to ensure right observations and measurements. There are certain things an anaesthesiologist needs to keep in mind, such as the pressure of oxygen and nitrous oxide in the pipelines, the amount of oxygen flowing to you from the machine, the number of times each minute that the breathing machine (or ventilator) delivers a breath to you and the amount or concentration of anaesthesia agents in the gas you breathe in and out. There has to be a clear connection when the medications stop, but not the oxygen as it can lead to the death of a person.
Some new anaesthesia machines do incorporate automated record-keeping systems, which help to document and integrate some of this information. The latest anaesthesia machines have self-checking and monitoring capabilities, so that problems can be easily identified. There is also always a back-up system, so that if the system fails, or there is a power blackout, the anaesthesiologist can still ensure that the patient's life is safe.
---
 Inroads into Emergency Airway Management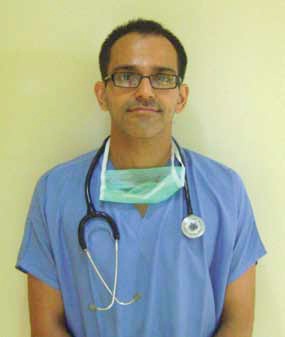 Innovations in Anaesthesia are leading to better way of pain management By Dr Anutam Rai, Consultant, Anaesthesia, Moolchand Medcity.
Use of ultrasound Anaesthetists have started using ultrasound machines to make procedures like placement of central venous and pulmonary artery catheters, safer. But the most significant advantage of the ultrasound machine is in the field of regional anaesthesia. Nerve blocks can be used to provide anaesthesia during and prolonged pain relief after surgeries. They are a safe alternative to general anaesthesia, especially for surgeries involving the extremities. Newer ultrasound machines for use in anaesthesia are very compact, portable, and easy to use.
Patient controlled analgesia pumps Patient-Controlled Analgesia (PCA), an attractive short-term option for managing acute post-operative pain, puts the patient in the driver's seat. At the push of a button, he can give himself a dose of pain medication without having to call a nurse for it. Patient-controlled analgesia pumps are computerised systems programmed for individual patient use. The anaesthetist fills the pump with analgesic medication in the required concentration and sets the pump to deliver the desired amount of medication when the patient presses the button, instead of having to call for the nurse and wait for the medication to be administered every time he feels pain. PCA pumps have safety settings to prevent overdosing patients with analgesics: a dose interval during which, no matter how many times the button is pushed, only one dose is delivered; a lockout dose that allows only a predetermined amount of medication to be delivered in any four hour period.
Supra-Glottic Airway device
The past decade definitely belongs to supra-glottic airway devices in general anaesthesia. These are devices used to maintain and control the airway of an anesthetised patient. They are much less invasive than endotracheal intubation where a PVC tube is inserted through the vocal cords into the trachea. In comparison, supra-glottic devices form a seal in the lower part of the pharynx by way of an inflatable cuff or a moldable gel filled seal. These devices have nearly replaced endotracheal intubation for most elective surgeries. They have even made inroads into emergency airway management, since they can be used by unskilled personnel. Supraglottic devices are extremely versatile and a wide range of modifications have been incorporated in them for specialized purposes, for example, the proseal laryngeal mask has a gastric channel to drain stomach secretions; the Fastrack LMA can be used in difficult intubations; even short laparoscopic surgeries can be carried out with these devices.
Scope of research

Anaesthesia machines have always been the subject of a lot of research and development. New anaesthesia 'work-stations', as they are now called, are just as comfortable ventilating day old neonates, as they are with full grown adults. They also incorporate exhaled carbon dioxide monitoring, oxygen analysers, and anaesthetic gas monitoring systems. They are computers in their own right, and can carry out full self diagnostics. To protect theatre personnel from chronic exposure to anaesthetic gases and their side effects, anaesthetic gas scavenging systems are built into anaesthesia machines; these whisk anaesthetic gases from the anaesthesia machine and release them outdoors through channels built into the operating room pendant which supports the anaesthesia machine.
Â
---
Role of Anaesthesia

By Linlith Hermon Pinto, DGM – Healthcare Marketing, Avasarala Technologies Limited
Features of Anaesthesia Equipment
The primary role of using Anaesthesia machine is to help the surgeons perform a painless surgery on patients undergoing surgical procedures. It allows better Anaesthesia management. The secondary role will be to provide gas for the patients to breathe, to allow us to control what gases go into the breathing circuit, to chemically remove carbon dioxide from exhaled gases so that the remaining gas mixture can be re-circulated, allow us to control ventilation by either a bag that we can squeeze or through a mechanical ventilator, to monitor various ventilator parameters and to prevent the administration of hypoxic gas mixtures.
Anaesthesia machines have several carrier gases (oxygen, nitrous oxide and medical air) and vaporisers with potent inhalation agents (sevoflurane and desflurane, maybe isoflurane). The carrier gases are controlled with flow meters, and often have centralised tank supplies. The latest innovations in anaesthetic equipment space has been syringe infusion pumps, infusion controllers, video larygoscopes and BIS monitoring in anaesthesia gas management.
Latest trends
Major enhancements in anaesthesia technology has been the equipment with integrated anaesthesia functionalities and enhanced ventilation capabilities. Pressure support ventilation (PSV), a process in which the ventilator automatically completes the breath in a spontaneously breathing patient, is particularly noteworthy advancement in some modern-day anaesthesia systems. Advanced anaesthesia equipment provides the caregiver with direct visual feedback information if fresh gas flow is higher than required by leakage losses and patient uptake.
The current product portfolio enables fresh gas application, volatile agent availability, and manual ventilation, even in total power failure. Sensor integration has lent itself to further equipment enhancements and has made it possible to log and track financial calculations. Flow-measurement data, and other ventilation and monitoring data, are available in anaesthesia record-keeping system. Another revolutionary technology which has provided clinical benefits is Total intravenous anaesthesia (TIVA). However, this technology has to be complimented with dedicated TIVAsupporting equipment in their Ors.
 Graduating from Basic to Integrated Workstations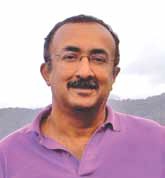 By K Y Ashok Murthy, Mg Partner, Erkadi Systems
The safe administration of anaesthesia remains an art, and anaesthesia equipment is the tool that supports the patient. Their primary requirements therefore are reliability, precision and accuracy. Some innovations are spectacular,but have a limited application. There are innovations that have contributed immensely to show better quality healthcare on a daily basis. The latter have allowed the anaesthesiologist to pursue greater sophistication without requiring greater attention to the management of the machine. Effective anaesthesia depends on drawing upon the experience of the anaesthesiologist. Several trends have contributed to this, for e.g., larger displays and user-friendly, intuitive interfaces. This allows a quicker uation of the patient's condition and easier response to them. The use of ventilator modes that promote fewer interventions, including those that can be used in cardio-pulmonary bypass situations are innovations that have assisted in the easier management of routine situations, while at the same time enabled effective interventions in more critical situations. The graduation to electronic flow meter based anaesthesia machines has just started to take hold in India. They offer greater precision and a greater range of ventilator modes than the mechanical flow meter based machines. The use of integrated mainstream agent monitoring has promoted the use of lower flows and enhanced patient safety. Indian hospitals have always been good at shifting through the available technologies and adopting those that promote good outcomes and allow economy of operations. Their experience, realised the importance of good flow meter tubes in the machines, after being fed a diet of feature-rich machines that, unfortunately, rely on sub-standard flow meter tubes and controls. There has been significant up gradation of existing facilities by either adding selected items like anaesthesia ventilators, or circle absorbers. New projects have directly converted to an integrated workstation.
---
Managing Anesthesia Information
By Siddharth, utive – Biomedical Engineering, Fortis Hospital, Faridabad
New technology available in the field is the anesthesia information management systems (AIMS). At present only 3 to 4
percent anesthetists use AIMS in the operating room, but we are seeing a growing interest, and improvement in AIMS technology is encouraging more anesthesiologists to move away from paper recordkeeping. It contains special software which removes error and in the meantime will alert the user also. Recently, technologies have been developed of a second-generation safety device designed to improve operating room (OR) anesthesia delivery. It is designed to reduce the frequency of perioperative and intra-operative errors. It is also useful in avoiding errors and creation of electronic records for billing and utilisation management.
It also automates documentation of drug utilisation through creation of an electronic medical record, including professional fee capture, drug supply tracking, and electronic billing. The system's modular design allows integration with existing hospital information systems, as well as electronic drug dispensing cabinets, infusion pumps, physiologic monitors, and other systems in settings where IV drug delivery occurs.
The latest innovations are machines, which which draw in room air through a filter. Its two-cylinder design ensures a constant supply of oxygen; while one side is being used, the other side is being replenished. Inside the cylinder, a molecular sieve removes the nitrogen from the room air, yet lets oxygen pass through into the cylinder. The enriched oxygen is directed to a pressure-reducing value with adjustable flow, through a final filter, and finally to the oxygen outlet for use during surgery.
In the last few years advances in anesthesia are focused on drug safety, shorter durations of action, reversibility, and ease of administration. This has changed the settings and available risk management systems that support the investigation of these new drugs. This attests to the rapid growth and  development of improved patient monitoring systems.
Anesthesia in the last decade has witnessed the release of new drugs and novel uses for old ones. New equipment and devices in the past decade for regional anesthesia have been incorporated. Regional anesthesia equipment, small-gauge pencil-point needles, has spurred practice changes; spinal anesthesia has thus been improved much. Other developments include improved continuous catheters, nerve stimulators and needles, and implantable devices for the management of chronic pain.
Surgical patient management with an emphasis on outpatient surgery and short hospital stays. The uses of modern imaging techniques to show the exact anatomical location of needles and injected solutions have also developed.
---
Innovations and Technology Revolution in Anaesthesia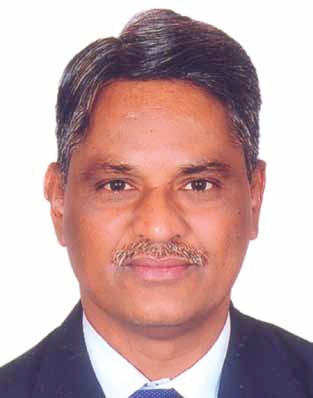 A simplified real time online incident reporting system can enable the medical fraternity to further ensure the safety of needy patients By Dr SS Harsoor, Professor of Anaesthesiology, BMC & RI, Bangalore
The art and science of anaesthesiology depends on "Induction" of anaesthesia on any patient who is scheduled to undergo surgery for a specific disease. Any innovation in the field of anaesthesiology must be focused at the level of accuracy in administering required anaesthetics, though simultaneous monitoring of other vital systems of body cannot be ignored.
Out of total 2211 anaesthesia related deaths reported in USA between 1999 and 2005, the overdose of anaesthetics accounted for 1030 (46.6 percent) and other 42.5 percent or 940 patients died of adverse effects to anaesthetics. A small but definite contribution of mortality resulted from difficult airway 2.3 percent.
Beecher and Told found that in 1948-1952 period, the anaesthesia related depth rate was 64 per 1, 00,000 procedures. Because of various safety methods used today including newer techniques, drugs and better anaesthesia training, the mortality has declined from 1 in 1000 anaesthetics (1948) to 1:1,00,000 in 1970. There is 97 percent reduction in anaesthesia related mortality in 2005 which is estimated to be 1.1 per 10,00,000 surgeries.
With the use of fiberoptic technology into airway management, various devices are developed, which have helped in establishing a safe airway even in emergency situations. But the difficult airway management is a skill which needs to be acquired and mastered. Regular training programmes with latest innovations and gadgets are definitely beneficial.
The perioperative safety has improved many folds following routine use of pulse oximeter and rightfully it is now recommended as a mandatory monitor for all types of surgeries by W.H.O. Another technological innovation which has further improved the patient safety is the development of Capnogram.
But it is interesting to note that a vast majority of equipments available with anaesthesiologists attempt to monitor the complications or the safety of vital organs of body. But the awareness following inadequate or incompletely administered anaesthesia, which is not always measured, is posing major challenge in present day anaesthesia practice.
Anaesthesia monitor that can measure the amount the anaesthetic administered and taken up by the body are available today and the BIS/Entropy monitors can measure the adequate depth of anaesthesia fairly accurately. Bispectral Index is a monitor (BIS) which measures brain activity, can determine the depth of anaesthesia to monitor the overdose of anaesthetics administered. Also an under dosing of anaesthetic, results long term morbidity which can be effectively managed with monitors like BIOS and Entropy.
Dr Ngai Liu of Hospital Foch, France resulted in development of "closed loop controlled system" and anaesthesia  administration which uses BIS levels precisely to maintain adequate depth of anaesthesia.
Hence any technological innovations appears meaningful, if the equipment are designed and developed for administration of only necessary amount of anaesthetics and monitor the same. With the regular usage of such devices can certainly bring down the morbidity and mortality, even in Indian subcontinent.
---
The Next Generation Anaesthesia Devices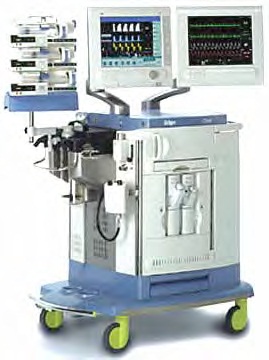 A completely integrated system which guides through anaesthesia, in both fully automated and manually ways. With the new Dräger Zeus Infinity Empowered (IE), the company has endeavoured to meet a variety of customer requirements
The new Zeus IE provides optimised IT integration; it is easy to operate and supports clinicians in making therapeutic decisions. In future, it will be possible to integrate the device into the Infinity Acute Care System (IACS). This new anaesthesia system will replace the Zeus, which has been around in the market since 2003.
Dräger Zeus IE is geared to facilitate all kinds of anaesthetic techniques: From inhalation to (total) intravenous anaesthesia. All these applications can be utilised in the closed circuit system of the Dräger Zeus IE. Thanks to its closed circuit system, the device consumes even less gas than in the low flow or minimal flow mode that is fully automated.In addition to the manually controlled fresh gas dosing, oxygen, carrier gas and volatile anaesthetics can be controlled automatically and targeted accurately (TCA = target controlled anaesthesia).
The device also compensates potential leakages automatically.The haemodynamic monitoring, which can be integrated as an option, is operated via the high-definition 17" screen of the medical cockpit, the Infinity C500. Via this cockpit, the clinician can also control the ventilation parameters. By this, all OR information is fed to the integrated patient data management system, thus simplifying the work procedures.
Support for the user
Even in the operating room, adult patients, children and neonates benefit from the differentiated ventilation in intensive care quality. The turbine allows for spontaneous breathing at any time; this can vastly shorten the recovery time for the patient. Up to four syringe pumps (Fresenius Module DPS), which can be controlled via the system, and the integrated medication database, which includes pre-configured default values and dosing limits for numerous pharmaceuticals, ensure an optimal intravenous anaesthesia. This supports the clinicians in their therapeutic decisions.
Safety and efficiency
In the operating room and the intensive care unit, nomenclatures and principles of use should be identical. The concept of the IACS, into which the Dräger Zeus IE can be integrated, provides exactly this. The user interface, nomenclature and parts of the hardware employed correspond to those of other IACS components, such as the Dräger Evita Infinity V500 ventilator. USB ports for storing and loading device and profile settings enable the clinician to transmit settings within a very short period of time to any number of Zeus IE systems. The uniform, intuitive user interface and a more efficient service concept are intended to support the operator.