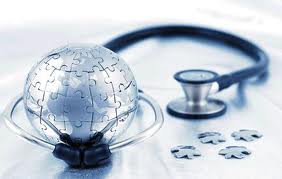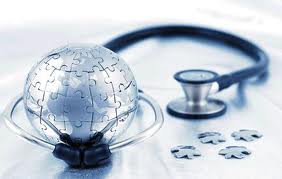 A leading Indian American doctor has proposed four major projects to transform India's healthcare system with US expertise.
Navin Shah, former president of the American Association of Physicians of Indian Origin (AAPI), met Indian Health Minister Ghulam Nabi Azad and Health Secretary V.M. Katoch in Washington in June to outline the projects that have the support of AAPI.
Azad responded enthusiastically to his proposals for a US-India physician exchange programme, infectious disease specialty course and training in India, emergency medical services and trauma centres and the US alumni groups' participation in improving medical education and health care in India.
"I would like to see the first generation like me improve my nation's condition," Shah said. Calling America the "Mecca of medicine", he said: "We want to make a change in the working culture and offer facilities in India so that the middle and the poor class benefit."
The physicians exchange programme envisages voluntary mutually agreed reciprocal visits between 63,000 US physicians of Indian origin and 70,000 specialists in India.
The host provides free lodging, boarding and professional interactions while the guests travel at their own expense. Such visits are also envisaged to create multiple joint projects and research between the US and India.
The infectious disease specialty training in India has been approved by the government of India and the Medical Council of India in 2008, but the courses are yet to begin.
Shah said Indian-American physicians working with US medical groups and universities have received approvals for funding for Indian infectious disease teachers to come to the US on scholarship for training and to acquaint themselves with the US model.
Ten leading Indian-American infectious diseases specialists have already expressed their commitment to visit India over a period of one year to teach this specialty in India.
Meanwhile, the US-India Business Council (USIBC) has agreed to support Shah's programmes, particularly the Indian physician exchange programme, as part of its recent Coalition for Healthy India initiative.
The programme is meant to foster interactions and exchanges between doctors of Indian origin in the US and those practicing in India and match them up based on specialty and language/geographic preference through a website being set up by USIBC.
For example, a Gujarati speaking cardiologist in the US would be paired with a cardiologist in Gujarat.
This, Shah said, "Will help to improve medical care and services that will benefit the poor and the lower middle classes, who don't have the means to receive the kind of services provided by the private hospitals".
It will greatly elevate the standard of healthcare and medical education including best practices for patient care, introduction of new medicines and the introduction of new medical devices.
The programme will particularly benefit government hospitals, which are attached to medical colleges, where millions of poor and middleclass patients are served for free.
During a meeting with Shah, Prathap Reddy, founder and chairman, Apollo Hospitals Group, and an erstwhile member of the US-India CEO's Forum, agreed that Apollo Hospitals will participate in the first series of exchanges.
USIBC plans the first exchange under the programme in the first quarter of 2013.

Follow and connect with us on Facebook, Twitter, LinkedIn, Elets video