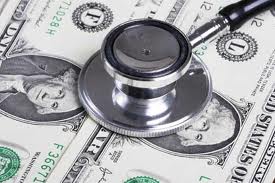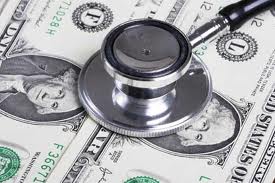 The draft chapter on health in the Plan document says the Indian government is proposing an increase in public spending by only half a percentage point making public health spend stand at 1.58 percent for the next five years (2012-17) under the 12th plan.
This meager estimated health spend has got the health activists and experts up in arms because even the Planning Commissions high-level expert group and steering committee on drafting the plan had suggested and hoped for at least 2.5 percent of the GDP as public health spend.

According to the Planning Commissions own analysis of Indias healthcare system, there has been a shocking shortfall of human resources, be it nurses, doctors or even health care personnel. As per the Planning Commissions draft, the Indian government-run healthcare system is crippling because of a jaw-dropping 76 percent fewer doctors, 53 percent fewer nurses, 88 percent fewer specialist doctors, 85 percent fewer radiographers and 80 percent fewer laboratory technicians.
What this drop in availability of human resources suggests is that in states where the infrastructure is largely present, the non-availability of nurses and doctors renders the entire facility pointless.
According to the Commissions analysis, Gujarat has only a 5 percent shortfall of community health centres, though only 76 out of 1,220 specialists that are required are available. Odisha has over 377 CHCs, though only 327 are needed as per norms. Besides, only 438 of the 1,570 specialists required at work are available in Odisha.
The sorry state of health affairs exists despite an investment of Rs 33,390 i.e. 52 percent of the NRHM budget by the centre on human resources. There is not much of an improvement in the physical infrastructure of health sub-centres, primary health centres, district hospitals and community health centres.
There are supposed to be 1, 78, 267 SCs in the country on the ground of about one per 1,000 population, but there really are only 1, 48, 124 i.e. about 17 percent short. Even among the functional ones, about 40,000 have been working out of rented buildings. The buildings for 13,000 sub-centres are still being made a quarter of which do not have water and a similar proportion do not have electricity.
An 18 percent and 34 percent shortfall has been observed in PHCs and CHCs respectively. The district hospitals lay 4 percent short of the target, but the non-availability of resources in the lower centres, rush to district hospitals leads to massive crowding.  This stands stagnant despite the government spending 17,380 or 27 percent of the total NRHM budget on setting infrastructure up in the previous five years.
In states, such as Kerala, Tamil Nadu, Odisha, Himachal Pradesh, J&K and several other states in the northeast, there has been no shortfall of CHCs. In states, such as Bihar, Assam, MP, UP, Bengal and Maharashtra lies between 33 percent and 91 percent. This is a sign of the fact that political will at the level of the state government is a key determining factor that decides the fate of public healthcare.

Follow and connect with us on Facebook, Twitter, LinkedIn, Elets video