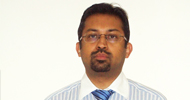 Due to better understanding and newer advances in neonatology these babies, now have a much better chances of survival with very few long term problems.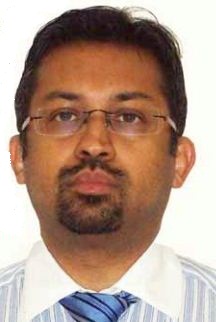 Dr Raghuram Mallaiah, MBBS, MRCP, Director of Neonatology, Fortis La Femme Hospital, New Delhi.

Premature babies
Previously babies born early on inthe gestation period, i.e. less than 7 months have very few chances of survival. We do now have much better techniques in ventilation thereby increasing the survival rates and there are newer medicines which again aid in the maturity of the preterm lungs and also help the baby breathe better. In fact, there are newer equipment and techniques which are currently available and are conducive for totally eliminating even the most premature baby from being ventilated. This not only improves the chances of survival, but also decreases the hospital stay of the premature infant.
As most premature babies have a higher caloric requirement we now have newer preterm formula feeds (for those babies where the mother does not have sufficient breast milk) which have higher amount of calories and micronutrients that are essential for the optimum growth of the baby. In those mothers who do have sufficient quantity of breast milk one can increase the nutritional value to suit the preterm infant, by adding human milk fortifiers.
There are a number of sophisticated monitoring equipments that is currently being used to monitor the wellbeing of the premature baby. All the vital information about the preterm infants is continuously monitored in non invasive manner thereby preventing/decreasing invasive and often discomforting blood tests on the babies.
Term babies
Majority of term babies born at full term do not require any form of specialised neonatal care. There are a very small proportion of babies (approximately 5 percent) who may have problems with breathing. With advancements in the field of neonatology most of these babies who conventionally had to be put on a ventilator are now being managed by non invasive respiratory support. Even the very sick babies who had infection or pneumonia, are now surviving because of a specialised ventilation technique known as High frequency ventilation.
Jaundice is another common problem seen in new born babies, seen in almost 70 -80 percent. Most babies who do develop jaundice do not require treatment and the minority of babies (less than 10 percent) who do need treatment can be managed effectively by phototherapy. In fact, we now have sophisticated equipment by which this can be done at the mothers bedside itself, as opposed to shifting the baby to the intensive care as has been done traditionally. We also do screening tests on newborns to detect certain genetic and metabolic conditions, so that they can be detected and treated before they cause a problem to the baby. These techniques have evolved so much in the last decade that we can now screen for more than 20 " 30 conditions by just collecting 3- 4 drops of blood!
Technology has been the driving force when it comes to advances in neonatology for the last two decades. Improved and newer medicines and state of the art machines have not only made neonatology less invasive, but also improved survival rates, and that too survival with much better long term outcome.

Follow and connect with us on Facebook, Twitter, LinkedIn, Elets video