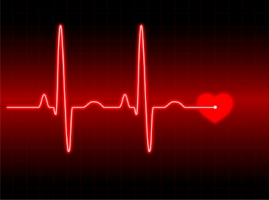 With a view to uate the appropriateness and cost effectiveness of the available and new health technologies in India, the health ministry has proposed to set up a Medical Technology Assessment Board (MTAB) for the purpose.
The Board would be empowered to make recommendations to the government after suitable health technologies, interventions and procedures for introduction or procurement in the Country.

According to the new proposal, the MTAB will be empowered to make recommendations to the gov-ernment after suitable health technology assessment systems through uation on the suitability and cost effectiveness of medical technologies, interventions and procedures for introduction and procure-ment in India.
The health ministry has constitutes an advisory group under the chairmanship of Prof M.S. Valiathan along with experts like Dr V.M. Katoch, secretary health research, P.K. Pradhan, Union health secre-tary, secretary Ayush, secretary AIDS control, secretary department of biotechnology, secretary NDMA among some noted scientists. The experts will initiate the process of setting up of MTAB.
As in the case of the clinical trials which are approved only after they are assessed by a panel, the MTAB will review the technologies available in the country or say those being introduced in the medi-cal sector. This is in line with the suggestions from the Working Group of the Planning Commission headed by ICMR head and DHR secretary VM Katoch.
The move, officials say, gains significance as it will help systems for extracting evidence for improving the research governance in health in India and to examine the numerous heterogeneous health technol-ogy providers, payers and adopters in India. Once constituted, the MTAB will give recommendations for technologies being undertaken in both government and private sector.
According to one of the experts, 85 per cent of the health devices are imported in India.

Follow and connect with us on Facebook, Twitter, LinkedIn, Elets video