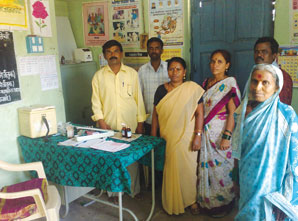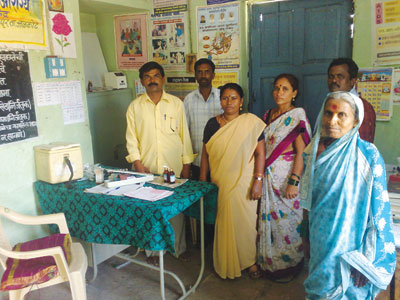 India needs a RSBY like scalable model for providing healthcare protection to the poor, who are mostly working in the unorganised sector, and are bereft of institutional support systems
By Dhirendra Pratap Singh, Elets News Network (ENN)

Evidence that we can gather from reliable sources provide a rather worrying picture of the average expenditure being incurred per hospitalisation. According to one study, in 2004, the average hospitalisation expenses of uninsured in India was about Rs 11,553. For the year 2009-10, the mean hospitalisation expenses of the private health insurance industry stood at roughly Rs. 19,637 per annum. Mean hospitalisation expenses in Tamil Nadu and CGHS schemes is around Rs 33,720 and Rs 25,000 respectively.
Currently, there are three central government health insurance schemes run by two ministries (CGHS by the Ministry of Health and Family Welfare) and (ESIS and RSBY administered by the Ministry of Employment and Labour). These three models independently facilitate healthcare treatment for different sets of population whereas levels of care differ.
Health insurance as a tool to finance healthcare has very recently gained popularity in India. While health insurance has a long history, the upsurge in breadth of coverage can be explained by a serious effort by the Government to introduce health insurance for the poor in last four years.
Universal Health Coverage
---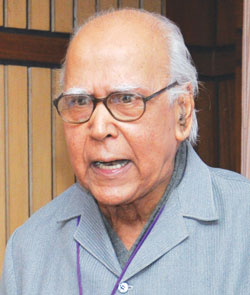 The poor do not need charity, they need micro finance support
Dr RD Lele
Director, Nuclear Medicine Dept, Jaslok Hospital & Research Centre
---
It might seem surprising, but just as the world is recovering from the most serious financial shock since the World War II, governments around the world are engaging in serious discussions on how to expand health coverage.
This new wave of universal health coverage, or UHC, has touched nearly 100 countries. All these na-tions are now conducting studies on how to institute government-funded programmes for healthcare. This concept is taking off in populous countries and traditionally UHC blind spots, such as Indonesia, China, India and South Africa. These four countries account for 40 percent of the worlds population. Unlike the US, emerging economies are not buying the argument that healthcare is largely the re-sponsibility of individuals and businesses, with a public provision relegated to special interests, includ-ing the elderly, veterans and the indigent.
Health insurance is one of the fastest growing businesses in general insurance. McKinsey forecasts an Rs 25000-30000 crore health insurance market by 2015, at a CAGR of 25-30 percent. The health insurance industry, worldwide has benefitted immensely with the implementation of information technology, which offers a win-win situation for all. This session discussed enhancing equity by bringing healthcare to the masses.
In India, private health insurance has resulted in cost escalation and inequity in health financing pattern. The cost-effectiveness of healthcare provided by the private sector could be questioned. This is likely to be the case in a country that depends heavily on fee-for-service in a large and an unregulated private sector healthcare. If stringent regulatory structures and an effective implementation mechanism are put in place, the deleterious effect of voluntary private health insurance can be ameliorated to some extent.
India in the last three years (since 2007) has witnessed a plethora of new initiatives, with the central government and a host of state governments entering the bandwagon of health insurance. One of the reasons for initiating such programmes can be traced to the commitment that the governments in India have made to scale up public spending in healthcare.
---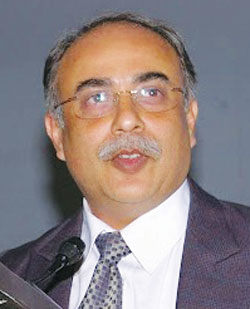 With a growing backlog of claims the market is ripe for IT solutions that reduce a companys operating costs and improving customer experience
P. Rammohan
Managing Director, Healthsprint Networks Pvt.Ltd
---
Given the commitment to upscale government expenditure on health (central and state governments put together) from the present 1 percent to 2-3 percent of GDP, the central and state governments have been devising plans for spending the additional resources through innovative schemes. Among others, these include enhanced access and availability of essential healthcare services, protecting households from financial risk through schemes such as, National Rural Health Mission (NRHM), and Rashtriya Swasthya Bima Yojana (RSBY). The State specific initiatives include Rajiv Aarogyasri (Andhra Pradesh), Kalaignars Insurance Scheme for Life Saving Treatment (Tamil Nadu), Vajapayee Arogyasri & Yeshasvini programs in Karnataka.
Health insurance, no doubt, has emerged as an important financing tool as it promises to mobilise some resources from the people themselves i.e., those who buy insurance. But health insurance, which strengthens demand side, makes sense only when the supply of health care is reasonably well developed. Where this is not so, health insurance is meaningless. The supply of healthcare in the rural and remote areas of country is far from satisfactory. Although public healthcare centres are pervasive, these centres have degraded overtime in most states due to lack of funds, accountability and other reasons. Any attempt at introducing health insurance for the poor must also be accompanied by revival of healthcare facilities at these centres.
Says Dr RD Lele, Director, Nuclear Medicine Dept, Jaslok Hospital & Research Centre, Income secu-rity and health security are two sides of the same coin, especially for the poor who are at the heart of MFIs. My recommendation to government is upgrade RSBY card to my bronze card and provide micro finance to BPL Indians. The poor do not need charity, they need micro finance support.
He adds, I visited Taiwan in 2010 to see at first hand the National Health Insurance of Taiwan working successfully since 2004. All 23 million citizens of Taiwan have universal health insurance. Each citi-zen has electronic health record, computerised prescription and links to clinics and hospitals. Taiwan health insurance is making losses since preventive Healthcare is not integrated with health insurance. Mumbai, Thane and New Bombay together have a population of 23 million. We can do better than Taiwan in this respect by combining preventive health care with health Insurance.
Health financing challenges
Increase in healthcare costs
High financial burden on the poor
Need for long term and nursing care for senior citizens
Increasing burden of new diseases and health risks
Due to underfunding, preventive and primary care and public health functions are yet to meet their objectives
The way ahead
Creating awareness on Rights & Responsibilities
Data Pool Regulator as a repository
Standardisation of Cost
TPAs
Increased Tax benefit
Removal of Service Tax
Standardisation of definition a right step ahead
Standard Pre-Existing exclusion defined
Gradation of Health service providers
Pool for Senior Citizen
Renewability / Portability
Compulsory Health Benefits for organised sector
Government role on mass healthcare initiatives
---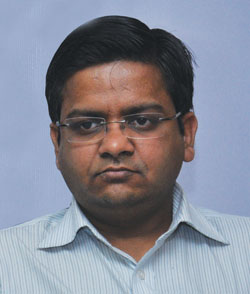 RSBY monitoring on a day to day basis has led to policy corrections to make it more realistic. Monitoring has been greatly enabled by technology
Dr Nishant Jain
Sr. Technical Specialist (Health Insurance & Health Finance), GIZ – Social Protection
---
IT in Health Insurance
The Internet is a vital link to increasing functionality and interconnectedness for sharing data and information. Hospitals and physicians need quick response to verify health benefits coverage of their patients and status of transactions. In addition, Internet functionality of a business process and its related data facilitates a payers ability to increase customer satisfaction by providing Web access to healthcare providers for submitting pre-approvals and claims electronically. Initiatives by government of India like legalising digital signatures for use in e-commerce bring in credibility and accountability in enabling web transactions for health insurance. With Central and State governments rolling out social insurance programmes, the eco system is moving towards customer centric outcomes.
Says P. Rammohan, Managing Director, Healthsprint Networks Pvt. Ltd, Payers around the world share the same concern how to stay competitive while healthcare costs are on the rise. In the past, many companies approached this challenge by trying to roll out premium rate increases to their cus-tomers. This strategy is being met with resistance from employers and retail consumers. With a growing backlog of claims and continually rising costs of administrative processes and medical care, the market is ripe for IT solutions that reduce a companys operating costs and improving customer experience during a claim process. He adds, For those considering adopting technology solutions, the decisions range from identity management, automating claims processing and using intelligent adjudication and score card systems. Among the high priorities are predictive analytics as a tool for underwriting processes.
Industry analysts believe the level of automation in a payers business processes is now becoming the key success or failure factor within the sector. In addition to outdated paper processes, studies show that many payers are affected by a high inefficiency factor in the automated systems they currently use. Often, they achieve less than 50 percent of the possible efficiency in their back-office systems simply because they are unaware of benchmarks and what they should be able to accomplish. Buyers, therefore, must understand not only what technology solutions to adopt, but also how to mitigate risks in those business solutions as existing technology evolves or new technology emerges.
Highlighting the role of Rashtriya Swasthya Bima Yojana (RSBY), Dr Nishant Jain, Sr. Technical Specialist (Health Insurance & Health Finance), GIZ – Social Protection says, RSBY has been able to meet the desired expectations. The scheme was designed meticulously by keeping the characteristics of the beneficiaries into consideration. It has initiated experiments out-patient care as well by empanelling general practitioners. RSBY has initiated experiments out-patient care as well by empanelling General Practitioners. He adds, RSBY monitoring on a day to day basis has led to policy corrections to make it more realistic. Monitoring has been greatly enabled by technology.
The Health Insurance Portability
On 10 February, 2011, the insurance regulator, IRDA (Insurance Regulatory and Development Authority), issued a notification which would allow any health insurance customer to shift from his existing insurer to any other insurer he deems to be better than his current one.
Portability will mean greater competition within the health insurers to retain customers which will compel them to constantly improve their efficiency standards in terms of customer engagement and relationship along with the service levels.
Under the portability regime, pre-existing diseases (PED) are transferable. This comes as a respite to policyholders who bear with deficient service for fear of losing their PED cover. If the customer shifts to a location where new insurer does not have an office, she/he has the luxury to continue with the new insurer.
Health Insurance in India
Government is both Financial and Service Provider in Health Sector in India
Government spends only 1% of GDP on Health
Government is suppose to provide free health care to the population across India with their own infrastructure at different levels
People spend on an Average Rs 3000 even when they are hospitalised in a Government hospital
Though the facilities per se are free but a lot of these expenditure is related to the medicines, diagnostic tests, food, transportation etc.
To take care of these expenditures people often have to borrow money or sell assets
7.6% of households fall BPL due to healthcare payments.
Very Low penetration of Health Insurance (Less than 100 million people covered with health insurance till 2007)
---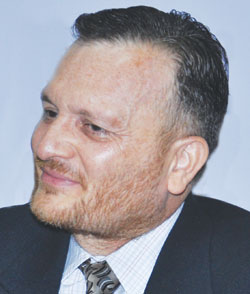 A person from poorest quintile of the population, despite more health problems, is 6 times less likely to access hospitalisation than a person from richest quintile
Dr Siddharth Agarwal
utive Director, Urban Health Resource Centre
---
Health insurance portability allows the customer to switch to a different health insurer with benefits from previous insurer being carried forward. While the process seems quite simple for the customer, the ution for the health insurance providers will not be without obstacles. There is the possibility of the customer shifting to the next cheapest option available. Also the provider will need to develop a more robust electronic customer data management system as per the mandatory requirements for sharing of customer information.
With the possibility of the customer shifting to another insurer year-on-year, the only major way for the companies will be to provide a robust network of hospitals and coverages along with superior customer service. By providing this to the customer, they will be able to retain their more profitable and loyal customers.
Health insurance scheme for the poor should take care of not just the inpatient or hospital care, as designed in the proposed scheme, but also of the outpatient care. It is often suggested that insurance be provided only for inpatient care and that outpatient care be left outside the ambit of insurance. The reasons given are: that people can, by and large, afford out-patient care because it is relatively inexpensive; it is the inpatient care that pushes them into debt trap. Ideally, both inpatient care and outpatient care must be covered, and the decision of whether or not a patient needs hospitalisation should be professionally made. For this reason the UNDP sponsored experiments on community based health insurance, launched recently, has addressed the issue of outpatient care as well.

Follow and connect with us on Facebook, Twitter, LinkedIn, Elets video