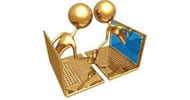 EMR
Electronic Medical Records to be 30 percent of global EMR markets in 2015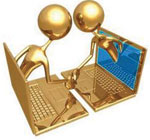 EMR is a part of healthcare information technology that is used to make paperless computerized patient data in order to increase efficiency of hospital systems and reduce chances of errors in medical records. A substantial growth rate (more than 16 percent) of global healthcare IT spending is expected to push EMR development all over the globe. It is estimated that Healthcare Information Technology (HCIT) market will exceed $25 billion in 2015. EMR is the major segment that is driving its growth. The rising demand for healthcare cost containment and need to improve quality of healthcare service are driving the growth of the Worldwide EMR market. The global EMR Market is expected to grow from $4,355 million in 2009 to $9,957 million in 2015, at an estimated CAGR of 14.9 percent from 2010 to 2015.

---
Detecting flu epidemics using Social Media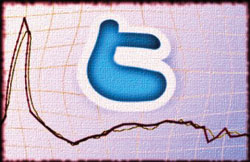 With the recent rise in popularity and scale of social media, a growing need exists for systems that can extract useful information from huge amounts of data. There are some innovations where the issue of detecting influenza epidemics could be addressed.
Last week, the swine flu (H1N1) toll in green city Bengaluru went up to six. A 30 year old woman succumbed to the virus. There was some confusion as the civic body suggested she suffered from swine flu while the private hospital denied it. There has been a similar case in Chennai where a hospital failed to notify the authorities about a swine flu case.
---
Social Media: A cure for whats ailing healthcare
Hospital volunteers foster positive patient relations and do wonders to increase patient and family satisfaction. In this environment of budget cuts, the importance of volunteers is even more evident.
A new book, The Volunteer Management Handbook: Leadership Strategies for Success, edited by Tracy D. Connors and released last month, contains a wealth of information. Of particular interest is an entire chapter, Social Media and Volunteer Programs, written by Nancy Macduff. Theres a free summary of the chapter available as a pdf on the publishers site.
In the chapter, Macduff shares statistics from studies by the Nonprofit Technology Network (NTEN) that help set the stage for using social media in volunteer relations.
Of the sectors where nonprofit organizations operate, 14.5 percent are in health care. Macduff wrote, It is clear that nonprofits and likely their volunteer programs see marketing and fundraising as appropriate uses of social media, but there seems to be timidity about crossing into other areas of usage such as blogs for volunteers to share experiences, Wikis to manage projects or meetings, or a Facebook page only for volunteers.
Macduff advocates the use of social media to strengthen volunteer programs, and sites NTENs 2010 study that reported the reasons nonprofits do not use social networking sites: 47 percent say lack of expertise, and 32 percent say insufficient budget.
The last finding, insufficient budget, is exactly the reason using social media to strengthen hospital volunteer programs makes so much sense. Social media programs, once implemented, can be run with extreme cost efficiency.
---
Retail health clinics: Filled with hope
With the increasing use of health information technology, retail health clinics (RHCs) are quickly moving from being clinics of convenience to being helpful partners in the overall healthcare system. This beefed-up use of technology makes it easier for patients to keep their doctors looped into their health history. Data reported by the American Academy of Family Physicians has estimated a $40 service in an RHC could potentially cost more than double that in a doctors office, $120 in an urgent care facility, and $325 in an emergency room. Given that 16 to 27 percent of clinic patients have no health insurance, based on a 2011 RAND report, and only 39 percent have an existing relationship with a primary care provider, the lower cost could be beneficial not only to the patients pocketbook, but in the prevention of potentially future healthcare costs associated with developing chronic conditions.
The clinics are a more affordable avenue for people who need care, but find themselves outside of the healthcare system. Retail health clinics are a huge convenience to patients, said Mary Griskewicz, senior director of health information systems with the Healthcare Information and Management Systems Society (HIMSS). They can be screened, get their flu shot, have a rash examined, and all of this is usually within 20 feet of the pharmacy where they can get medication.
The population of RHCs seems to have ballooned after two years of near-stagnant growth. Between 2010 and 2011, the number of these clinics rose by 11.2 percent to 1,355 nationwide. And, this trend shows no signs of slowing. Retail giants, such as Walmart and the grocery store chains Kroger and Safeway, have launched RHC efforts within the last year.
---
Research
Researchers find hospital residents more efficient with smartphones than pagers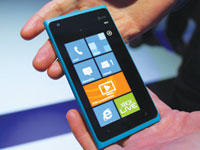 Since 1949, pagers have remained one of the most commonly used technologies among all hospital personnel. However, researchers in the United Kingdom are looking to change this. They recently assessed whether a new wireless system can decrease some of the efficiencies of pager systems in hospitals.
The researchers designed their wireless system to address a problem which occurs in health systems throughout the world. The problem being that most health care personnel work during regular 9 to 5 work hours, but patients are in the hospital much longer (16 hours longer during any given day).
As a result, there is a drop in hospital services after regular work hours.
The researchers also indicated that with decreased work hour standards for their junior doctors (same as residents in the US), there is an even greater drop in services in the hospital. In the UK, this night time drop in services is being managed by an initiative called Hospital At Night in which senior nurses triaged night time problems and coordinate existing hospital resources in an effort to improve clinical care and decrease any potential safety problems associated with having more junior people in charge at night.
The Hospital At Night project is run mainly with landlines which lead to a number of inefficiencies that impact patient care. The main problem is a common scene in hospitals relying on landlines for communication. Clinical care is delayed by the nurse coordinator constantly paging doctors and waiting on their responses.
Another problem is that junior doctors often waste time searching for a landline to use. These problems lead to delays in clinical action being taken. Also, there has been low morale for the senior nurse coordinator who spends all night talking on the phone and not engaging in clinical care and truly using her/his skill set. As a result of these problems, the researchers realized that a better approach was needed.
---

Follow and connect with us on Facebook, Twitter, LinkedIn, Elets video