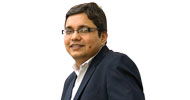 Health insurance has now become fairly widespread in the country. The most serious upsurge in breadth of coverage has come about in the last four years, when the government made serious efforts to introduce health insurance for the poor. Given the fact that the government is committed to upscale expenditure on health from the present 1 percent of GDP to 2-3 percent, the central and state governments have started devising plans for spending the additional resources through an array of innovative schemes.
Health insurance, no doubt, has emerged as an important financing tool, as it promises to mobilise some resources from the people themselves i.e., those who buy insurance. But health insurance, which strengthens demand side, makes sense only when the supply of healthcare is reasonably well developed. Where this is not so, health insurance is meaningless. The supply of healthcare in the rural and remote areas of country is far from satisfactory.

In India, private health insurance has resulted in cost escalation and inequity in health financing pattern. The cost-effectiveness of healthcare provided by the private sector could be questioned. This is likely to be the case in a country that depends heavily on fee-for-service in a large and an unregulated private sector healthcare. If stringent regulatory structures and effective implementation mechanisms are put in place, the deleterious effect of voluntary private health insurance can be ameliorated to some extent.
The patient monitoring market is an expanding and profitable sector in the global healthcare industry. Driving growth in this segment are wireless and ambulatory monitoring and micro electromechanical systems, which are leading to more flexibility in the system. Most of the demand, in the global market, is originating from the emerging economies. India and China are forecast to grow faster than average, as they are driven by rise in the number of hospitals and large chronic disease populations.
PACS implementation is slowly catching up in India with more hospitals aiming towards a paper-less environment. The Indian PACS market is estimated to beUS $5.5 " 6 Million. The increasing proportion of imaging modalities that generate images in digital form has lead to the development of digital image management systems. Such systems referred to as Picture Archiving and Communication Systems (PACS) are emerging in clinical and radiological environments.
Hope you find this issue informative and enjoyable.

Follow and connect with us on Facebook, Twitter, LinkedIn, Elets video