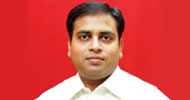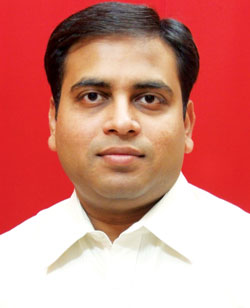 With a RIS-PACS system, a hospital can schedule patients according to available slots and actually perform more studies due to improved efficiency, says Dr Ashish Dhawad, CEO, Medsynaptic Pvt Ltd
What are the focus areas of the RIS-PACS solutions that you are providing? What is the mission and vision of your organisation?

We are focused on making solutions like RIS-PACS, affordable for all hospitals. Implementing a PACS was considered cost prohibitive and was exclusively deployed at very few hospitals in the past. In the last few years, Medsynaptic has helped to democratise the situation so that the benefits of technology are available, even to the smallest hospital. At the same time, we have made sure that lowered cost does not reflect older technology or poor service. In fact our PACS is considered as one of the most technologically advanced product both by customers and competitors. And that is backed by an efficient and responsive support service team which helps us build strong partnership with clients. That is why we are the leader in RIS-PACS systems in India.
What are the ways by which the strategically designed workflow in RIS-PACS leads to improvement in productivity and boosts the efficiency of healthcare?
Properly designed workflows can optimise the functioning of any hospital and provides effective delivery of healthcare. With a RIS-PACS system, a hospital can schedule patients according to available slots and actually perform more studies due to improved efficiency. Radiologists can read more studies in a PACS environment, provide better reports with comparison etc as the images are easily retrievable. Patient data flows seamlessly from HIS to Modalities to PACS reducing data entry effort and errors. All these result in a major gain for the hospital both in revenue and productivity.
Can you give us one example of how your RIS-PACS solutions have proved advantageous for patient?
There are many instances where hospitals, doctors and patients have benefitted due to immediate access to our Medsynapse PACS. To give a specific example, one of the leading hospitals in India had treated an international patient and this patient forgot to carry the CD of his CT Scan back to his country. On reaching London, the patient had to undergo an emergency procedure and the surgeon needed immediate access to his images. They contacted the hospital back in India but sending the CD physically would have been time consuming. Plus the number of images was in thousands and given the importance of data security, the images could not be transferred over email/ftp etc. The hospital is running Medsynapse PACS and they provided a temporary login to the surgeon who could immediately access the PACS sitting in his office (being web based, does not require any software installation or configuration). Surgery was successful and a patients life was saved.
In what ways do your RIS-PACS solutions get integrated with the external HIS solutions?
A good RIS-PACS is not just meant to connect together the radiology department and display images but it should also be capable of seamless integration with disparate systems within and outside the hospital for an efficient workflow. Medsynaptic is one of the unique organizations which has successfully integrated its PACS with multiple HIS/EMR systems across the world. Our Medsynapse PACS is capable of integrating with both HL7 and Non HL7 systems using different pathways.
What are the challenges that you face while selling and installing your RIS-PACS solutions in India?
Fortunately with the increasing experience of IT and Radiologists in PACS, there is more awareness in the community. But still there are challenges and with time I am sure they will become less. Many times there is a mismatch in the expectations of the end users like radiologists, clinicians and IT staff vis-a-vis the Management regarding the solution they would like to deploy. Management is more budget and brand oriented whereas end users want a solution which they can easily deploy, utilize efficiently and has the features to serve their needs. What is needed is a balance between the two. Lot of our customers expect customisation in the solution which we do offer and is one of our key advantages.

Follow and connect with us on Facebook, Twitter, LinkedIn, Elets video