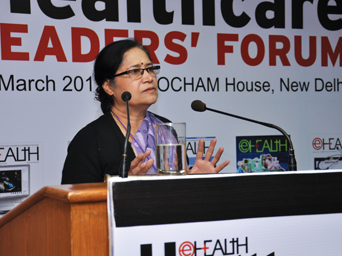 Dr Madhulekha Bhattacharya sheds light on the role of technology in improving Indian healthcare scenario
Dr Madhulekha Bhattacharya, Professor & Head, Dept. of Community Health Administration, National Institute of Health and Family Welfare
Health and ill health are affected by a variety of lifestyle and environmental factors, including where people live. Characteristics of these locations, including socio-demographic and environmental exposure, offer a valuable source of epidemiological research studies on health and environment. Health and ill health always have a spatial dimension therefore. The need of the hour is to have a GIS hub at the district level with multi-sectoral data sets for analysing and presenting the data to the district and health administrators for use and support functions.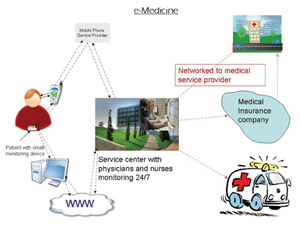 The existing information scenario in the health sector can be summarised as being huge and unmanageable. The health sector is probably one of the most distributed and widely segregated sectors, as far as vertical and horizontal levels are concerned. Based on the catchment population and administrative boundaries, services are being offered through various health facilities like PHC, SHC, District Hospital and the like. For each of the major programmes, separate database are being generated and are often recorded and analysed manually. However, the data is losing its authenticity and accuracy, as it is being compiled and sent to the next administrative level.  When it reaches the national level, where the major policy decisions are taken with respect to resources and new healthcare programmes, it is often outdated.
The Planning Commission approved a Health Ministry proposal to increase the allocation on public health to `4.04 trillion in the 12th Plan from `70,986.76 crore in the preceding five-year period. Given that health is a state subject, the ministry has suggested that two-thirds of the expenditure on public health be borne by the state governments. The Health Ministry will start implementation of the district-wise pilot project of UHC in some states to decide on how much each person will be entitled to and what diseases will be covered under the programme.  The exercise of merging all health-related welfare programmes under the NRHM, are aimed at bringing more efficiency and accountability to government healthcare programmes. The Mission Flexipool, Reproductive and Child Health Pool and the pool set aside for immunisation will initially be merged, while funds under National Disease Control Programme will be brought in later.

Follow and connect with us on Facebook, Twitter, LinkedIn, Elets video