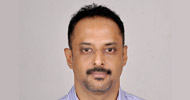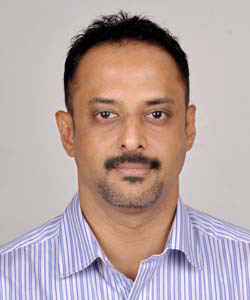 SK Raman of Trivitron shares his perspectives on the Ultrasound business in India and Trivitron stint in this very dynamic market
SK Raman
General Manager, Marketing, Trivitron
Tell us about the latest trends in the ultrasound market.
During the past decade, ultrasound has become an all-important screening tool. It is certain that ultrasound will replace stethoscope as it provides a holistic view for diagnosis. From 2D imaging to 4D real time elastography, ultrasound has made a long and fruitful journey making it one of the most sound medical technologies for diagnosis.
How is ultrasound technology leading to improved diagnosis? Brief us about your products.
Ultrasound technology has become an inseparable diagnostic technology as advancement in the technologies has empowered the specialists for better and quicker diagnosis. As compared to past decade, today ultrasound has expanded its usage in other areas of diagnosis including Breast, Cardiac, Prostrate, Musculoskeletal, Volume and Fusion imaging. In terms of technology, ultrasound has progressed from 2D imaging to harmonic detection, multi frequency imaging, digital image management, image enhancement, compound pulse wave generator, spatial compound imaging, real time elastography, etc.
Trivitron is the number three player in the market with over 13 percent market share. It is the only company manufacturing and exporting to Japan from India. We are the first to set up state of the art Aloka Trivitron Medical Technologies in Sriperumbudur, near Chennai, to manufacture ultrasound and colour Doppler in India. Aloka Trivitron is a joint venture between Aloka Japan, a global inventor of Ultrasound and Trivitron Healthcare, the largest medical technology company of Indian origin. Our Ultrasound product ranges include Prosound 2 ( B&W), Alpha 6, 10 to advanced technologies to Prerius, Ascendus, Avius etc. that have unique features including best 2D imaging, harmonic detection, multi frequency imaging, digital Image management, image enhancement, compound pulse wave generator, spatial compound imaging, real time elastography etc.
How do you think the market is growing? What is your market share?
The market is growing fast at around 18-20 percent and we enjoy market share of around 13-14 percent.
In such a competitive market, how do you think you plan to strengthen yourself in the near future?
Science, service and support are the three mantras to out beat competition and stay ahead in competitive market. Trivitron is continuously innovating in the imaging space, we discover state-of-the-art and sustainable solutions for India and the emerging markets. Trivitron goes beyond the horizons and explores new avenues to bring the best in technology that can transform lives. Our aim is to provide the best in class service and after sales, academic support etc.
What are the challenges being faced by the ultrasound market presently?
There are a few challenges in this market mainly obtaining PNDT certificate, lack of government support for manufacturing in terms of tax incentives, high cost of custom duty, lack of ultrasound registration system. This creates difficulty for new companies to enter the market.

Follow and connect with us on Facebook, Twitter, LinkedIn, Elets video