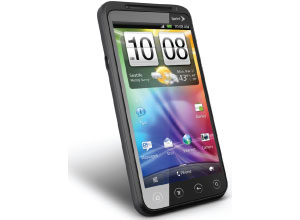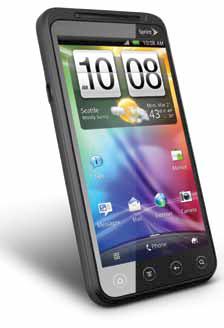 Smartphones blamed for increasing risk of health data breaches
The number of physicians using smartphones has reached a near-saturation point. Meanwhile, the number of data breaches is going up. Recent reports by Manhattan Research have found more than 81 percent of physicians use a smartphone, up from 72 percent in 2010. Also on the rise have been data breaches, which, according to research released in December by Ponemon Institute, have risen 32 percent in the past year. Ponemon found that 96 percent of all health care organisations surveyed said they had experienced at least one data breach in the past two years. The report did not specify the percentage of breaches from mobile devices. But it stated, Widespread use of mobile devices is putting patient data at risk.

Larry Ponemon, chair and founder of Ponemon Institute, commenting on its first study of patient privacy and data security, said, This year it seems the issue of mobile devices has ratcheted up, because the adoption rate of smartphones that are really smart, or tablet computers, seems to have increased significantly.
Ponemon said mobile devices create a security risk in two ways. Data can reside on the device and can be accessed. Also, the device can be a way of gaining access to data that reside on electronic medical record systems at the health care organizations. Plus, many note, smartphones size makes them easier to lose than a laptop. Either way, someone who finds a lost device — or the thief who stole that device — can gain valuable data if that phone is not secured. Ponemons study looked at only 72 health organizations. However, mobile device security is a primary concern throughout the health care field.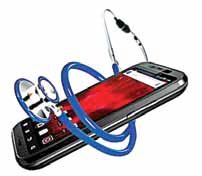 MIT researchers aim to use smartphones to track health issues
Researchers from the Massachusetts Institute of Technology have developed a mobile health tool that uses data collected from an individuals smartphone to track potential health conditions.
For a 2009 study led by MIT doctoral student Anmol Madan, researchers gave smartphones to MIT students and tracked who they communicated with, how often they communicated and where they traveled.
The study found those students who had contracted influenza moved around much less than those without the flu. Researchers also found that students with depression had fewer phone calls and interacted less with others.
After the study, Madan and his classmate Karan Singh started Ginger.io to market their mobile health technology, which uses machine-learning techniques to sort through the tens of thousands of data points that come from a smartphone each month.
The tool works by tracking an individuals typical behavior patterns. When it detects a behavior deviation that could signal depression or other health issues, the tool could alert the individuals family, friends or physician that an intervention might be necessary. The researchers said the tool does not read the content of conversations or text messages, and limits the data that are submitted to external organizations like insurance companies.
In October 2011, Ginger.io raised $1.7 million in venture capital from True Ventures and Kapor Capital. Madan and Singh said they plan to use the funds to build a series of apps that health care providers, insurers and drug companies could offer to patients.

Bharti Airtel Religare Technologies to offer medical advisory 
Airtel, Indias largest mobile phone operator, has recently tied-up with Religare Technologies, a company controlled by promoters of the Fortis hospital chain, to offer healthcare solutions and guidance over telephone.
By paying an introductory tele-consultation fee of ` 15 a call, Airtel customers can get basic medical guidance on non- mergency health problems through this service, 24 hours, seven days a week. Airtel charges just 50p for this call.
With a customer base of 173 million, Airtels latest value addition is expected to provide a productive platform for Religare to promote their e-health service. Says the latters senior vice-president, healthcare IT, Nitin Goyal, Mobile health is an interesting area, with tremendous growth potential. The play is huge. We plan to build a credible base through this exclusive partnership.
Airtel is not the first to introduce a mobile health scheme in the country, a recent trend. Some months earlier, telecom operators Aircel and Idea had launched a similar service in association with the Apollo Hospital group-promoted Healthnet Global. Such tie-ups are increasingly seen as a good value addition for telecom companies and a business opportunity for healthcare providers.

Follow and connect with us on Facebook, Twitter, LinkedIn, Elets video