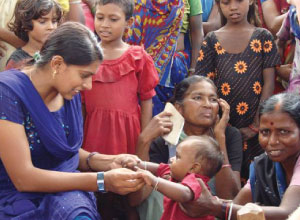 Rajiv Gandhi Jeevandayi Arogya Yojana launched in Maharashtra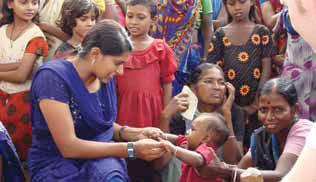 The Maharashtra government launched the Rajiv Gandhi Jeevandayi Arogya Yojana, enabling families with annual income of less than ` 1 lakh to avail free medical facilities worth ` 1.5 lakh. Health Minister Suresh Shetty announced that this scheme, when fully implemented, would benefit close to 2.5 crore families.

However, Deputy Chief Minister Ajit Pawar, while praising the scheme, lamented the rising rate of population in the State. Pawar asked Chief Minister Prithviraj Chavan to consider making the scheme available for people with not more than two children.
Maharashtra, under its State population policy of 2000, has accepted the two children small family norm as a criterion for the implementation of its policies. Free education for all children can only be availed for the first and the second child; candidates with more than two children are not eligible for the civic elections and under the Maharashtra Water Act, farmers with more than two children have to pay one and a half times water tariff to get the water entitlements.
The Yojana, which will be run in a public private partnership (PPP) mode with the National Insurance Company, will be first implemented in eight most needy districts in Phase-1, benefiting 50 lakh families. The beneficiaries will each get a health insurance policy, the EMIs of which will be paid by the State government.
FDA approves new formulations of VIREAD®
US Food and Drug Administration (FDA) has approved Viread® (tenofovir disoproxil fumarate) in combination with other antiretroviral agents for the treatment of HIV-1 infection in pediatric patients ages 2-12. The FDA approved a supplemental New Drug Application (sNDA) for three lower-strength once-daily tablets of Viread in doses of 150 mg, 200
mg and 250 mg for children ages 6-12. The agency also approved a New Drug Application (NDA) for an oral powder formulation of Viread for children ages 2-5. The active ingredient in Viread, tenofovir disoproxil fumarate, is currently the most-prescribed molecule for adults receiving HIV therapy in the United States.
Viread was originally approved by the FDA in 2001 as a once-daily 300 mg tablet for individuals ages 18 and over for the treatment of HIV-1 infection in combination with other antiretrovirals. In March 2010, the 300 mg dose was approved for use in the United States among adolescents ages 12-17. In pediatric patients, the use of either the lower-strength tablets or the oral powder formulation of Viread is based on the patients age and weight. The safety and efficacy of Viread
has not been established in children less than two years of age. In HIV-infected adult patients, the dose is one 300 mg Viread tablet once daily taken orally, without regard to food. For adults unable to swallow Viread tablets, the oral powder formulation equal to 300 mg may be used.
The pediatric regulatory applications for Viread were supported by clinical data from a Phase 3 safety and efficacy study of a Viread-containing antiretroviral regimen compared to an antiretroviral regimen containing zidovudine or stavudine in HIV-infected treatmentexperienced children ages 2-12. The safety profile observed in the study was consistent with that observed in clinical trials in adults.
India becomes polio-free nation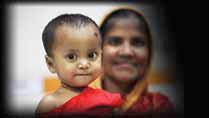 India has completed one entire year without registering a single polio case in any part of the country. What makes the feat so remarkable is that in 2009, India recorded more cases of polio than any other country in the world.
Philanthropist and co-chair of the Bill and Melinda Gates Foundation, Bill Gates says the achievement is a huge milestone in the history of global health. The aim of the Bill and Melinda Gates Foundation is to enhance healthcare and reduce extreme poverty around the world " with the eradication of polio a top priority. The Indian government has funded its own eradication program, and worked closely with organisations including Rotary International, the World Health Organisation and UNICEF. More than 172 million children are vaccinated at 800,000 vaccinations booths around the country. With a handful of countries recording polio outbreaks, Gates says funding must be sustained to ensure a comprehensive immunization effort in India and other countries"until there are no more cases. Otherwise they virus can spread back into countries where it has been eliminated.
In 2010, there were less than 1,500 reported cases of polio around the world " however Russia reported its first outbreak of the infectious disease in fifteen years.
Polio has now almost certainly been eradicated from Australia – according to the Queensland Health Department, the most recent case of polio caused by wild poliovirus was in 1978.

Follow and connect with us on Facebook, Twitter, LinkedIn, Elets video