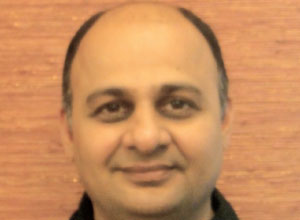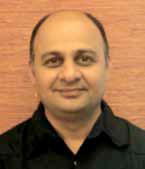 Metropolis, a leading corporate run chain of diagnostic centres in India, has a vision for growing as an institution while standardising the norms for the entire industry. Dr Nilesh Shah, Director and COO, Metropolis Healthcare Ltd inconversation with Rachita Jha, shared insights on the current scenario in Indias diagnostic laboratories.
Please provide a brief background of Metropolis and its reach in India and overseas?
Metropolis is one of the first reference laboratory chains in India. When we started it was a difficult terrain, and there was many difficulties in transfer of samples from one part of the country to another. There were issues of sample integrity. Hence we went ahead on the strategy of opening labs across the country. Today we have our own supply chain mechanism in place. We have more than 75 labs in India and in Sri Lanka,  UAE and South Africa. Currently we are expanding into Mauritius and African countries. We are targeting 100 labs in coming year; many of these new labs could come by way of acquisitions. We use bar codes on the samples to ensure they are not mixed with others. Patient are assured of the confidentiality and accuracy of his/her report.
What is the share of organised and un-organised laboratories in the diagnostic sector? What is the market share that Metropolis plans to have in next 2 years?
Diagnostics sector is an unorganised sector. We dont know the exact number of laboratories, whichy exist in the country, as there is no mandatory procedure for registration. Also, there are no pre-requisite qualifications laid down to start a lab, even the accreditation is not mandatory. These policy lacunae have led the diagnostic industry to move into  the unorganised sector. In the developed world, they usually have a law making registration compulsory. Accreditation is mandatory. Over the years, we have seen the emergence of the large corporate labs in the organised sector, however, these constitute only 8 percent of the industry, the rest 92 percent lie in the unorganised sector. In last 15-20 years, we have been seeing the positive  trend of corporate hospitals including laboratories as their internal infrastructure. The diagnostic sector in India will take a minimum of 15 years to be of global standards.
What is the level and nature of IT applications in your laboratories? How is it adding value to your business efficiency?
In the diagnostic sector, technology is more important than pathologist. Each machine runs on IT and the entire, end-to- end process of a lab from the entry of the patient to the delivery of his/her reports is done by use of IT. Even the accuracy of the report is driven by IT. It helps me even in sorting out, how many  reports are normal and how many have discrepancy. IT has become so important, that I cant afford to have my IT systems down for even an hour. And with its growing role and functions in the diagnostic sector, I foresee a time when I will need more  IT personnel than pathologists. In todays competitive times, if I want to have an edge over others in terms of quality, service,  turn- round-  ime and efficiency, then I have to keep adding new features to deliver better service and keep going up the ladder. IT and services are going to be the key differentiator .

Follow and connect with us on Facebook, Twitter, LinkedIn, Elets video