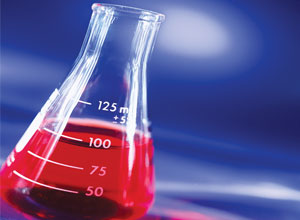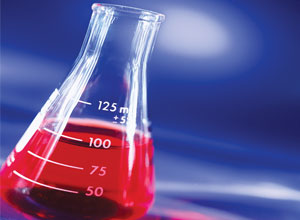 Diagnostics servicesconstitute one ofthe most criticalcomponents of medical care. Around 70 percentof treatment decisions inIndia are based on testresults. Diagnostics maynot be perfect for curing the disease, but theycan be helpful to a largeextent.

With more and more Indians becoming part of the middle class there is rise in healthconsciousness in the society, and this in turn is leading to an exponential growth inthe segment of diagnostic laboratories
By Dhirendra Pratap Singh, dhirendra@elets.in
The laboratory plays a central role in healthcare. Byone estimate, 70 percent of all medical decisions arebased on laboratory results. And now all the laboratoriesstrive to use latest technology. However, technologycannot be an end in itself; it is only the means to an end.Optimising performance means that workflow and technologyare integrated to yield an operation that will meet all theclinical needs and financial goals of the organisation.
The International Diabetes Federation estimates that thenumber of diabetic patients in India has more than doubledfrom 19 million in 1995 to over 41 million. Cardiovascular diseases(CVD), cancer and stroke account for 53 percent of alldeaths and 44 percent of disability-adjusted life years.
Thus, the Indian population is graduating from cheaper totreat infectious diseases to the more complex and expensive
Lifestyle diseases which require greater diagnostic and therapyinterventions. Lifestyle diseases are set to assume a greatershare of the healthcare market.
Step back in time and pose a contrast: life expectancy hasshot up in India, from 23 at the turn of the 20th century to65 years, while death rates have come down—from 25 perthousand to eight. The truth is that we used to die of dreadedinfections in circa 1900.
Around 70 percent of treatment decisions in the countryare based on test results. Diagnostics may not be perfectfor curing the disease, but they can be helpful to a large extent.Diagnostics services constitute one of the most criticalcomponents of medical care. The Indian diagnostic market isworth US$ 2 billion, and constitutes four percent of the overallhealthcare delivery market. It is expected to grow at a CAGRof 21.2 percent, which is supported by a historical five yearCAGR of 20 percent. The industry is highly competitive andprice-driven with kickbacks and business referral paymentsin the absence of a regulatory body. Medical Lab (Pathology)makes up 60 percent of the diagnostics market, whereas radiologyand imaging constitute 40 percent of the market.
Diagnostics is widely classified into In-vitro business and Invivobusiness; they are equal in size in terms of turnovers and
both are growing at a 20 percent year on year. Consolidationis sensed in in-vitro segment, where 90 percent business isstill with unorganised laboratories. Out of the 60,000 laboratories,where testing is done, only 200 are accredited. Only1000 of them are worth calling laboratories. By the year 2020,at least 60 percent of in-vitro business is expected to becomeorganised.
As on date only 10 percent is organised and though it hastaken 40 years to move to 10 percent, this is likely to grow to 50percent in just next 10 years. Growing awareness on quality andbrand puts unorganised laboratory at check and thus allowingthe organised sector to move faster. Though the industry is growing20 percent per year, the organized players are moving at 30percent and Thyrocare is moving at 40 percent which obviouslysays market share of brands are growing faster.
Major Players
An estimated 90 percent of such centres belong to unorganisedsector. The organised sector is largely dominated by Dr Lal PathLabs, Metropolis, SRL Religare and Thyrocare.
Major branded players in the Indian diagnostics marketinclude names like Super Religare Laboratories, Dr Lal Pathlabs,Quest Diagnostics, Thyrocare and Metropolis. SuperReligare Laboratories is servicing nearly 1550 hospitals/pathlabs along with its subsidiary Piramal Diagnostic Services PrivateLimited. They offer a comprehensive range of over 3,300diagnostic tests, from the routine to the highly specialisedtests.
Dr Lal Pathlabs has 65 laboratories at present in India and itis looking to add another 35 this year. The company has decided to invest Rs 150 crore this year on acquisitionsin India and abroad. The companyis also looking to acquire assets inMiddle East, Bangladesh, Sri Lanka andother South Asian nations.
Quest Diagnostics has operations inthe US, India, UK, Brazil, Puerto Rico,Mexico and Ireland, it is a Fortune 500company. In India, it has set up facilityin Gurgaon, Haryana. It has recentlylaunched a wide array of testing for diagnosingand monitoring blood cancerin India.
Thyrocare is among the top laboratorybrands in India. It is growing at 40percent annually. Another major playerMetropolis has created an Indian Associationof Pathology Labs, under the umbrellastructure of CII (Confederation ofIndian Industry), in view of representingthe industry in front of the government.The company has been into the processof promoting three more tests viz. He4(Ovarian Marker Gynaecological), HairDX (Genetic hair loss Dermatological),DNA paternity test, for the Indiancitizens.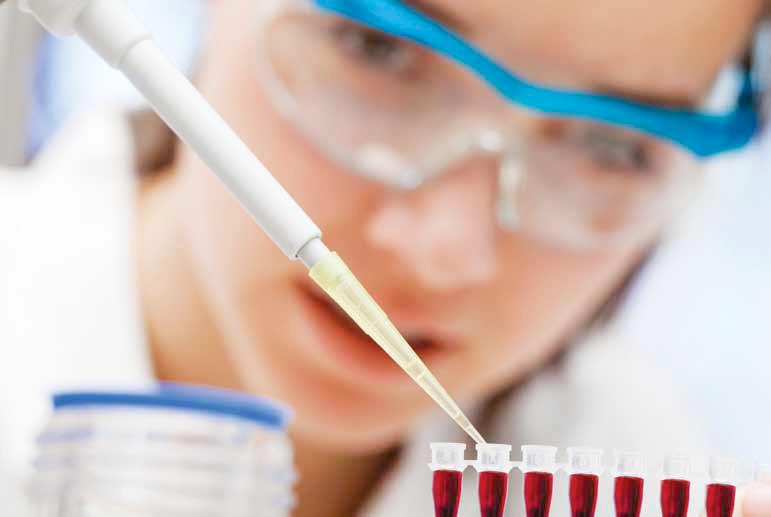 Accreditation and Regulations
There are a lot of hidden costs in gettingaccredited as you have to pick up the tabof lots of global first class travels of auditors.Moreover, getting accredited is notparticularly helpful as the common man, oreven the fraternity of doctors, is not tunedtowards the importance of accreditation.Any laboratory gets even governmentbusiness and that makes accreditationunattractive for many. It is just 200 versus60,000 and it would take another 10 yearsto see 10,000 versus 60,000.
The Indian diagnostic industry needsregulation. There are no set criteria interms of infrastructure, technology andqualification for setting up a diagnosticlaboratory. The diagnostic sector underthe Indian regulatory framework has lowentry barrier with the only requirementbeing registration under the Shop andEstablishment Act. The National AccreditationBoard for Testing and CalibrationLaboratories (NABL) is the sole accreditation body with the criteria assuring accuracy,reliability and conformity of thetests results.
The nature of competition in the diagnosticindustry would undergo significantchange. This is because the NationalClinical Establishment Act, 2010would make registration and qualitycompliance mandatory for laboratoriesand diagnostic centres. While at presentaccreditation of laboratories is notnecessary in India, it can still becomea mandatory law in times to come. This can potentially check the growth of smalllocal level players, while the large playerssuch as Dr Lal Path Labs, Super Religare Laboratories, Metropolis and QuestDiagnostics will be able to expand faster.This is in contrast to the present situationwhere unorganised sector contributes tomajor share of the industry. Absence ofstrict regulatory environment had led tomushrooming of large number of smallsized diagnostic centres providing limited services.
Information Technologyhas Taken a Giant Leap inthe IVD Industry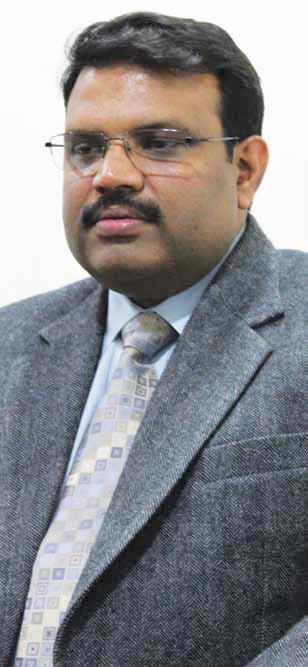 Murali Rao
Associate Vice President- Healthcare, Technopak

The diagnostic market in India is undergoing sea change. Poweredby technology, which is dominated by Corporates and drivenby new-age consumers, the diagnostic laboratory market inIndia has taken a giant leap forward. Large giants from all overthe world are finding the Indian market to be very attractive, andthey have set up their operations in India e.g. Quest Diagnostics.
ICT bridges the gaps by automating entire process of testingfrom on-line patient booking to the registration of the sample andthen finally getting the report digitally signed-in after the analysisof the sample. Going forth, ICT will play an important role in datamining of information in pathology and diagnostic industry. Labautomation has also taken on a new level of importance in theability to actually get instruments interfaced to various laboratory information systems LIS). Information technology has taken agiant leap in the IVD industry, thereby reducing the dependenceon a technically qualified individual to be present at all timesduring the analytical procedure without compromising on establishedlevels of care.
Due to increasing consolidation in the in-vitro diagnostics market,Indian market dynamics are expected to change the way itchanged in USA, where 20 years back, there were at least 30,000labs, and now, 4-5 major chains of organised players control 30percent of the total market. Clinical Labs will undergo consolidation in future, thereby moving from unorganised to organised (20percent organised market by 2020). Also, Insurance companiesprefer tie ups with labs that have quality control, uniform systemsof billing and services. This will further fuel the growth of organisedsector within the clinical lab segment.
Ageing population and lifestyle related disorders would be thefuture growth drivers for this market along with medical insurance.The sectors growth will be driven by the countrys growing middle-class, which can afford quality healthcare Diagnostic industry is largely driven by Innovations. Innovations which are critical inthis segment are seen at following two levels:
Product innovations: Under this category, new tests are beingoffered. Molecular diagnostics is the most valuable one. The testingwill play a greater role in predictive diagnosis and will be anenabler for personalised medicine. Also, several new instruments,which are convenient to use and are compatible with other electronic devices like mobile phones, have been the latest offeringsin this area.
Service-level innovations: This includes value-added services likeonline services, collection of samples and home delivery of reports.
ISO, NABL, CAP (College of AmericanPathologists) accreditation can help developstructured framework for qualitycontrol and assures compliance to stringentnational and international quality requirements all of which are imperative ina vital service sector like healthcare. Thefast growing diagnostic sector opensseveral avenues for partnership betweenthe Indian and International Diagnosticcompanies. There is huge potential in theClinical Research and Trials market bycombining the unique strengths of Indianand US companies, US companies arethe leader in Pharmaceuticals and BiologicsResearch and Development.
Labwatch

The diagnostics industry is highly fragmented with the largest players accountingfor less than 15 percent of the total diagnostics market.

Out of the 60,000 laboratories in India, only 200 are accredited and only 1000 ofthem are worth calling as laboratories.

Unorganised laboratories are growing at the rate of 10 15 percent, while theorganised corporate chains having less than 10 percent share of the total marketare growing in a much faster rate at 25 30 percent, annually.By the year 2020, at least 60 percent of in-vitro business will become organisedsince, though slow, things are moving in right direction.

Life expectancy has shot up in India, from 23 at the turn of the 20th century to65 years, while death rates have come down—from 25 per thousand to eight.

As of now only 10 percent is organised. Even though it has taken 40 years tomove to 10 percent, this is likely to grow to 50 percent in just next 10 years.The Indian healthcare market is growing on an unprecedented high rate of 16percent year on year. From Rs 1, 02,600 crore in 2005, it now clocks Rs 2, 00,000crore and is projected to reach Rs 3, 00,000 crore by 2012.

Source: Indian Diagnostic Industry and Market Report 2011
Indian companies can leverage theirextensive expertise in Life sciences, thelarge number of CAP accredited labs inIndia and the huge patient base, to collaboratewith US companies in organisinglarge scale and complex clinical trialsat low costs. There is good potentialto develop training and accreditationprogrammes for the Indian market.There is a need to design cheap, highquality equipment for Indian markets and device creative financing optionsand low cost, effective IT solutions forthe Indian market.
Fragmented Industry

Diagnostic laboratory industry, which isestimated to be about Rs 10,000 crorein India, is largely fragmented and unorganised.According to estimates, thereare about 100,000 pathology laboratoriesin India of which only 200 should beaccredited. But ten years from now wesee this industry consolidating and thehealth insurance industry will drive thegrowth. About 75 percent of our revenuecomes from the Indian market, while theremaining 25 percent revenue comesfrom the international market.
ICT bridges the gaps by automatingentire process of testing, starting fromthe on-line patient booking to the registrationof the sample and then finallygetting the report digitally signed after analysis of the sample. Had the entireprocess been done manually, the possibilitiesof human error would have beenhigher.
In future, ICT will play an important rolein data mining in pathology and diagnosticindustries, which are growing leapsand bounds. Diagnostics is an importantpart of healthcare and thus proper regulationsneeds to be in place, be it termsof regulations for opening a laboratory ormandatory accreditations. Some privatecompanies, especially those that are engagedin the health business are strivingto increase the health awareness amongthe common man, not only in metro cities but in the Tier-II, Tier-III and smallertowns.
In recent years, the workload on laboratorypersonnel has increased two totwo-and-a-half times. An increase in thecapacity and directions of laboratory investigationsshould be reflected in the quality of the work, or in the accuracyand reliability of the acquired data. Butthis is possible only when laboratories are equipped with modern technology,permitting a sharp rise in productionand in the reliability of investigation results. Delivering the right data in atimely and cost effective manner whileimproving the sensitivity and specificityof the test is the need of the hour andthe industry needs to gear up for singleworkstations that can carry multipleworkloads.
Experience has confirmed that fullautomation is a very gradual step towardsefficiency in laboratory workand lab automation still continues toevolve. The drive or thrust for smaller,faster, and more-accessible devicesis increasing. Emerging markets havedifferent needs with respect to the testmenus, technologies used and operatingprocedures. Thus, made-to-ordersolutions need to be developed for these markets.
To survive and succeed in thesechallenging conditions, it is imperativefor laboratories to look for ways toadapt and implement new strategiesthat can help them in saving costs. Intodays competitive environment, revenuesper test are seeing a continuous owntrend. So the testing centres haveto increase their productivity in orderto survive. The paradigm shift towardsimproved quality, error-free services,and the need to ensure patients satisfactionhas prompted laboratories toadopt novel technologies such as automationand point-of-care systems.Advances in nanotechnology andgenomics have enhanced the role ofdiagnostics in the healthcare market,thereby facilitating the shift towards personalised medicine.

Follow and connect with us on Facebook, Twitter, LinkedIn, Elets video