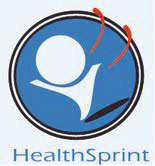 P RAMMOHAN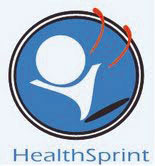 Managing Director
COMPANY NAME: HEATLHSPRINT NETWORKS PVT LTD
Corporate Headquarters
No 21, 3rd Floor, 6th Cross, Intermediate Ring Road, Srinivagilu, Kormangala, Bangalore, Karnataka-560047, Web: www.healthsprint.com

Contact Person
Ekta Sareen, Business Development Manager, Email: ektasareen@healthsprint.net
COMPANY PROFILE
HealthSprint was founded in May 2006 by 3 promoters who possessed desired and complementary skills in healthcare, technology and marketing. HealthSprint has a growing customer base of providers, such as Wockhardt, Manipal and Payers, such as TTK, MediAssist.
The major customer base is Tamil Nadu Chief Minister Kalaignars insurance scheme, Government of Karnataka Vajpayee Aarogyasri Health Insurance Program, SAST, Dharmasthala Temple Trust SKDRDP Micro Health Insurance program and Government of Uttarakhand-RSBY Health Insurance.
The relationship is through Star Health and Allied Insurance where Star is the leading insurer for Tamil Nadu Chief minister scheme and for government of Uttarakhand-RSBY Health Insurance. HealthSprint is a partner with HCL infosystemsfor deployment and implementation of IT solution for the Suvarna Arogya Suraksha Trust for Karnataka government (Health Insurance Scheme for BPL families) which covers 25 million lives.
Our application and technology will be deployed for the Central Tibetan Administration for the Micro Health Insurance program. The application and technology infrastructure will be maintained by Healthsprint on a Software-as-service for a period of 5 Years under this contract. One lakh members are covered under this program.
HealthSprint has a growing customer base of providers, such as Wockhardt, Manipal, and Payers, such as TTK, MediAssist, Anyuta, Spurthi, UHC, DHC. HealthSprint is the first mover in SaaS offerings in Healthcare and Health Insurance in India and Indias largest health insurance data exchange platform.
PRODUCTS/SERVICES
­— Core health insurance applications
­— Customer relationship management applica tions
­— Business intelligence applications
— Business support applications
­ — Adept at handling complex scheduling situations
(re-visits, re-schedule, etc), and multi-person events
­ — Centralised system for all departments
­ — CRM features: SMS and e-mail confirmations and reminders
­ — Appointment workflow and status with check-in feature for tracking no-shows, cancellations, etc
­ — Highly granular user-group based access rights
­ — Designed for HIPAA and PHIPA compliance
— Integrated healthcare communication and management solutions
— Used for laboratory, EMR, patient billing, employee management, finance, accounts, pharmacy, OT management, ward management and health insurance
Health Insurance Managed Services
— Patient counseling – Setting patient expectations right with respect to cashless hospitalisation
— Pre-authorisation Screening and transferring patient relevant data for possible authorisation
— Pre-discharge validation – Validating relevant patient data and providing billing insights with respect to approval remarks
— Claim validation Validating for reconfirming and segregating patient details
— Claims query handling – Assisting hospital staff in replying to insurance queries
ACHIEVEMENT
Healthsprint won the IBM Global Beacon award in 2010 in recognition of technical excellence and innovative solutions based on IBM products and services.
USP: Customer focus and service focus which has helped to set benchmarks in terms of service expectations

Follow and connect with us on Facebook, Twitter, LinkedIn, Elets video