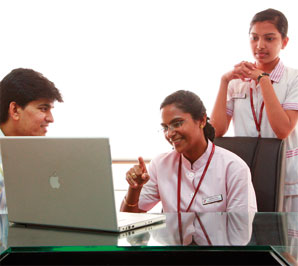 ADIYA MANI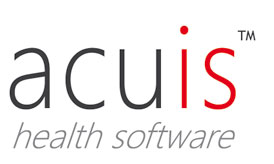 Director (Systems)
COMPANY NAME: ACUITY INFORMATION SYSTEMS PVT LTD
Corporate Headquarters
B-26, Greater Kailash – I, New Delhi -110048
Tel: +91-9810400100
Email: sales@acuis.in, Web: www.acuis.net
COMPANY PROFILE
Acuisâ" is a leading provider of cloud-based software and services for the Indian healthcare industry. At Acuisâ", the knowledge of medical experts converges with IT professionals to develop advanced IT solutions for the healthcare eco-system. The products designed by Acuisâ" enable their clients to conceptualise and realize their healthcare technology initiatives.
The products are made available to clients either as on-premise enterprise software or as cloud based software-as-a-service (SaaS). The products are developed on a distributed architecture using interoperable standards that facilitate integration of health enterprises into a connected health framework.
The companys vision is to empower health entities to perform seamlessly within the connected health framework, thus converging health ecosystems. The endeavor is to enable stakeholders of an ecosystem to achieve continuity of care, adherence to best practices and transparency to payers.
PRODUCTS
AcuVenaâ" "Blood Bank Software
AcuVenaâ" is a comprehensive transfusion management software that is process-driven, feature-rich and built on cutting-edge technology. It integrates the donor centricity process with the bag lifecycle process, making it an end-to-end solution for the blood transfusion industry. It is supported by an enterprise-wide business process manager that allows an organisation to define and configure business rules and workflows.
The entire donor workflow has been traced onto acuVenaâ" process map. Donor questionnaires are completely customisable. Donors can have the option of self-registration either via the web or an interactive touch screen module. It records history of previous donations and restricts donors from donating before their eligible period. acuVenaâ" has the added advantage of not losing track of donors who are temporarily unfit for donation by reminding them to come back when eligible.
AcuMedaâ" "Hospital Management Software
AcuMeda is comprehensive, enterprise-class hospital management software that was designed with the underlying principle that robust software, capable of processing complex business logic, can still be very simple to use. The focus of the design has been to increase the users efficiency by removing any element of complexity in the interface that wastes the users time or effort.
The team behind acuMeda comprises an interesting mix of doctors, nurses, hospital administrators as well as subject matter experts (SMEs) in various fields of hospital management. Their combined knowledge and experience has resulted in a software suite that enables care-providers to reduce costs by improving their workflows while increasing patient satisfaction.
ACHIEVEMENTS
Computerisation of blood transfusion services of AIIMS (Indias apex medical institute)
Software implementation of blood transfusion services across Max Healthcare Group
End-to-end software implementation at Rotary Blood Bank, Delhi
USP: An easy-to-use cloud application developed with deep clinical expertise!


Follow and connect with us on Facebook, Twitter, LinkedIn, Elets video