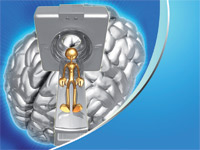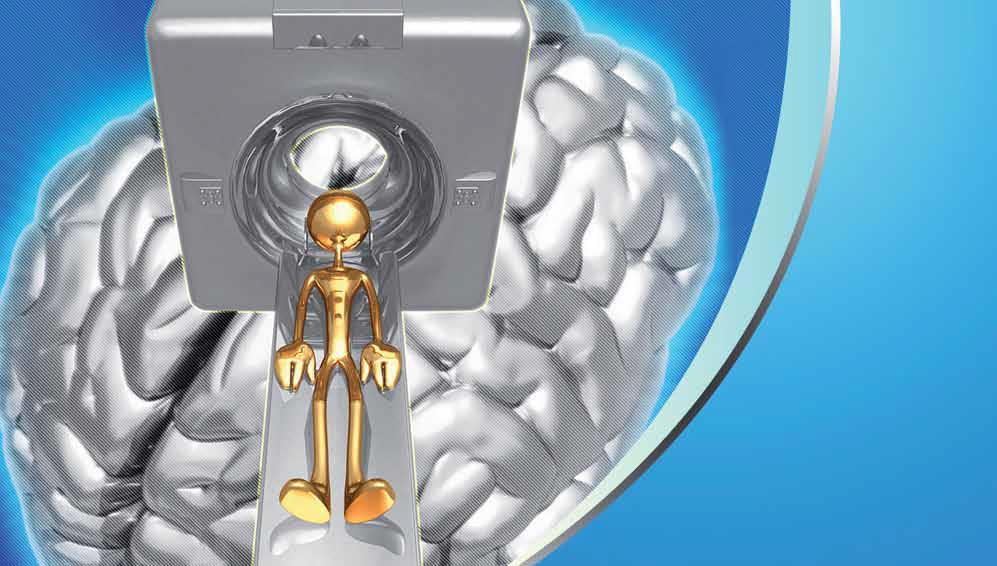 CT scanners facilitate visualisation, characterisation, and measurement of biological processes at the molecular and cellular levels in humans and other living systems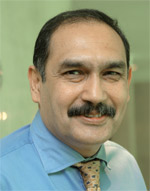 CT Scanners:
Setting new standards in the treatment of heart disease
(Non-invasive alternatives)
Compared to the other imaging modalities, how are CT Scanners unique and
what do they offer to radiologists?
CT Scanners provide probably the widest range of diagnostic capabilities amongst all imaging modalities currently available. It basically creates a three dimensional reconstruction of the inside of the human body using a large series of two dimensional X-Ray images taken around a single axis of rotation. It gives us the ability to see individual body parts, be it the vessels, the heart, lungs, brain, muscles, bones etc. in detail which was never available earlier. Using complex computer algorithms, isotropic and virtual imaging has become a reality today. For example, it is setting new standards in the diagnosis and treatment of heart disease by providing a simple non-invasive alternative to the invasive angiogram performed earlier to see the condition of the blood vessels of the heart.
What was the investment made by your centre in installing CT Scanners?
The cost of installing a CT scanner can range from around $200,000 to a few millions depending on the type of scanner and the additional features purchased with the equipment. We currently have two of the highest-end 64 detector 500 slice/second CT scanners, two 16 slice multi-detector CT scanners and one single slice scanner. The combined investment in these machines can be estimated to be more than 2-3 million dollars.
What is the current market trend of CT Scanners in India and worldwide?
In India, the CT scanner is now finally percolating to the tier 3 and lower cities as more and more physicians are realising the benefits of using a CT scanner for diagnostic purposes. In the big cities, the trend is moving towards utilisation high-end equipment as most big hospitals and diagnostic centres are acting as referral centres for difficult cases.
What are the current technology trends in CT Scanners?
The applications of the CT scanner are limited only by the imagination. Currently the role of CT scanners is moving into the domain of virtual imaging wherein virtual colonoscopies, virtual bronchoscopies and more recently, virtual angioscopies are slowly becoming effective alternatives to the invasive scans which are done for the same purposes. In one of our centres, we have a research tie-up with an Indian company which has developed a CT-Guided Robotic Biopsy system to help a radiologist or a pathologist take a biopsy sample from any part of the patient with highest accuracy. Also, using the high-resolution imagery of the CT scanner, it is now also being used to make "made to order" or "patient specific" implants and prosthesis for surgeries which involve replacement of the joints or any other body part.
What are the challenges that cropped up while implementing CT Scanners?
In the early days, one of the main challenges that one faced was that of educating the physicians  about the usefulness of the technology. One needs to teach along with self-assessment to make sure that what one says is being delivered.  This is generally true with any new technology that we look to introduce and it is a phenomenon that is probably true throughout the world. Also, earlier the radiation exposure that was associated with CT Scanning was very high and hence we as radiologists ourselves were a little reluctant to use the technology on younger patients.
What is the future of CT Scanners you see?
The future of CT Scanners lies in Low Radiation Dose Imaging. There is currently, in three of our centres, a technology which greatly decreases the  radiation exposure to the patient. In fact, there is a  technology which is just coming out of the R&D phase,  which will enable us to perform a CT scan in the same  radiation dose as an X-Ray. There are many new and exciting things happening on the software side as well, which are helping acquire images with very high spatial resolution,  minimising artifacts and in-turn revolutionising the diagnostic capabilities of CT Scanners.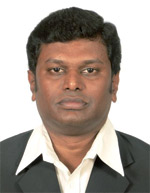 CT market is growing at a 12 percent per annum in volume terms and we expect close to 350 units  to be sold in the country this year. We expect to gain market share across the segments since we are present across the spectrum. CT is witnessing growth across segments like  corporate, diagnostic chains and government hospitals.  Pay per use is another model to cater to the demand of the growing market. Hitachi and Trivitron is looking at these opportunities to fasten the growth and achieve its objectives.
Trivitron Healthcare Pvt. Ltd. has announced a strategic partnership with Hitachi Medical Systems to provide high end imaging solutions such as CT, MRI, Digital X-ray and Ultrasound systems. Trivitron is  currently present in imaging market in India through a joint venture between Trivitron Healthcare & Hitachi Aloka Medical Ltd (ATMT) which offers Ultrasound & Color Doppler.  This strategic association will enable Trivitron cater to a  larger medical imaging market worth `5000 crore as against its  current market coverage which is estimated at `500 crore in India in imaging segment. It will also enable Trivitron Hitachi to become market leader with over 20 percent market share over a three year period.
    21st century.

Follow and connect with us on Facebook, Twitter, LinkedIn, Elets video