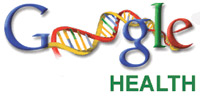 This analysis is an attempt to delineate the causes that may have led to the shocking abortion of a possible revolution in the domain of personal healthcare information management
By Dr Sanjay P Sood & Meenu Kohli Puniah
"In the coming months, we're going to retire two products that didn't catch on the way we would have hoped, but did serve as influential models: Google Health (retiring January 1, 2012; data available for download through January 1, 2013) and Google Power Meter (retiring September 16, 2011)" as announced by Google on 24th June, 2011.
Google Health's much ballyhooed launch in 2008 had created waves in the Health Information Technology (HIT) industry at global level. Google's objective behind launching their PHR was to extend their consumer-centric approach towards healthcare and wellness. Positive predictions about Google Health were majorly pivoted on the trust that "Google" had gathered based on their incomparable search utility, Gmail their flagship product and Ad Words Google's advertising system. Such was the impact of Google's announcement about their offering for creation and management of Personal Health Records that HIT analysts and experts not only went ahead to put on record that Google Health would create a strong "network effect" but even claimed that it had the potential to set "de-facto standard".
The findings of this study will eventually facilitate a better understanding of the PHR from user and the provider's perspectives.
Personal Health Records (PHRs)
Adoption and promotion of PHRs has gained impetus owing to a number of factors such as implementation of EMR by the healthcare industry mandate by 2014, the need to let consumers have control over their information and the benefits of having medical data backed up by users in case of accidental loss by natural calamities. Almost all web based PHR providers run with the motives to provide services that assure password protection and security of sensitive medical data like information pertaining to treatment, diagnosis, laboratory and imaging results and also the dosage and frequency of medications.PHRs enable the patient or an individual to takenecessary actions in situations that were earlier perceived to be controlled by the providers of medical services and information. The platform provides them with the authority to act as managers of their personal data and the freedom to be decisive.
The Case of Google Health
Google Health's model was aimed at data control and privacy, the patients or the subscribers had the privilege to import their health information from other sources like Electronic Medical Records (EMRs), hospitals, pharmacies and laboratories etc. and decide who they want to give access to for sharing their medical information and records. Since only the patient could pull the data into the system, voluntarily, therefore, Google Health was free from terms of service of the HIPAA.
As per Frost and Sullivan's Ryan Ohlin, one of the key reasons for Google Health's inability to attract subscribers has been that it relied solely on general public-patients,doctors and it did not make any efforts to develop a network in the health information technology industry with others in the value chain across healthcare.
Hence, it has been largely felt that Google Health could not extend its user base beyond a limited group of users that comprised of enthusiasts and technology lovers. It is worth including here that Personal Health Records are yet not popular among the advocates of the technology especially doctors who could have influenced the patients to adopt it. Thus, people remained unacquainted with Google Health and ineffective market strategy was the reason as the masses were never introduced to the concept of PHR's a gap is still prent. According to Chilmark Research's founder John Moore, "Google also struggled to sign additional partners to create a richer ecosystem and was way behind Microsoft in importing biometric data."
A major reason that has impeded the acceptance of PHRs has been the reluctance of Healthcare Management Organisations to share their patients' EMR details with PHR providers like Google Health and Microsoft Health Vault. The hospitals not only fear losing control over their patients' data but also fear losing customers to their competitors. Furthermore, the hospitals also feel that revealing sensitive information to the third parties may expose their mistakes, if any, on their part thus leading to a dent in their reputation. A similar instance came to light when a patient Dave deBronkarty, a tech-savvy kidney cancer survivor, who tried to transfer his medical records from Beth Israel Deaconess Medical Center to Google Health in 2009, found errors in his diagnostic codes after he imported his record, which of course got the media hype and was in Boston Globe newspaper in no time.
Another factor contributing to the challenges with respect to the adoption of PHR systems is that hospitals or provider organisations do not get any monetary benefits by providing or sharing data, it is more of an overhead and brings with it a fear to lose revenue by handing over the details to patients.
Technical flaws or shortcomings prent in any product or business seem to have been there in Google Health as well and contributed to its recent decision. Perhaps Google Health ventured too soon into a market that was messed up by providers- who did not reflect a promising attitude towards the flow of information; all of them use proprietary formats for data storage and retri. Google Health had to solve this chaos first to make its services captivatingand carve a niche for itself.
Furthermore, another reason for Google Health to stumble could be, despite having the elements of a Web 2.0 platform where users can add some value to the existing information, and have the freedom of manipulating the content stored by them, they still did not have an open and easy access to what they had to input in. Retri of information was a barrier in utilising Google Health's marvelous participatory Web 2.0 platform. Thus, there were virtually no enhancements and participation on the part of the users.
Conclusion

Following various reviews and comparisons about Google Health and other providers, in the field of personal health information management, it can be deduced that from user's perspectives there have been no major issues. Surveys reveal that personal health records in certain cases have been widely deployed, some of these are fully integrated into ambulatory or hospital based electronic medical records and the users are satisfied with the utility, user interface and security as well. A recent study by Frost and Sullivan on the future of PHR's indicates that the PHR market generated US $ 312.2 million in 2010 and it is estimated that revenues will reach US$ 414.8 million in 2015, representing a compound annual growth rate (CAGR) of 5.8percent. These figures are based on the evolving market trends and introduction of new care models, the increasing use of mobile health applications which provides the users a reliable interface to secure their information and above all the keenness of patients and their loved ones to keep track of their data.
---
"Technical flaws or shortcomings prent in any product seem to have been there in Google Health as well"
---
Google Health had a number of intelligent and smart competitors who are heading strong in this emerging market and trying to make the most of its voluntary quit. Microsoft took no time to announce ways and means for Google Health users to migrate to Microsoft's Health Vault. There is a lot to learn from Google's decision to part but it is in no way the end of the PHR revolution that seems to be promising enough to shape our future.

Follow and connect with us on Facebook, Twitter, LinkedIn, Elets video