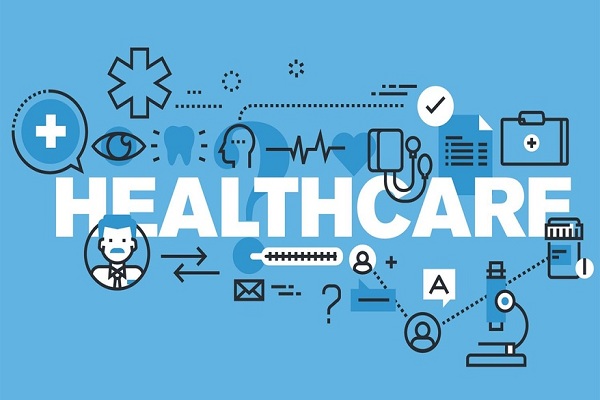 4"6 AUGUST, 2010
HYDERABAD INTERNATIONAL CONVENTION CENTRE
HYDERABAD, INDIA
Advancement in modern information and communication technologies (ICTs) are revolutionising healthcare systems, by transforming health administration, service delivery and care management. Rapid market maturity, heightened consumer expectations, increasing cost pressures and emerging medico-legal/regulatory requirements are driving the need for ICT solutions that could bring substantive value -add through improved efficiency and enhanced business performance. Availability of intelligent healthcare information systems, high performance communication networks, advanced analytical tools and powerful computing gadgets are promising to achieve all of these and even more. 'eHEALTH India 2010' – the most definitive Indian event on healthcare ICTs, technologies and applications will once again bring together the entire community of health IT professionals, practitioners, end-users and decision-makers to engage over three power-packed days of active conferencing and networking, along with a vibrant exhibition to showcase some of the latest technologies that are on offer.
Programme Details
Day I
Transforming Public Healthcare through Technology
The eHEALTH India 2010 conference will begin with a session on Transforming Public Health with Technology. This session aims to bring together experts from the public health domain, who will deliberate on the implementation of technology in this sector. Over the years, various programmes in the public health domain have witnessed an increased implementation of technology, that has benefitted the entire spectrum of stakeholders. The session will bring out some of the best examples of the use of technology in public health programmes.
Reform, Transform, Perform – Charting Blueprint of the Future of Healthcare in India

Technology is providing endless opportunity to transform traditional ways of healthcare delivery. While availability is no longer an impediment, finding the right mix of technology, ensuring its optimum use in organisations and creating an agile work environment around such technologies is still a challenge across many a places. The panel discussion titled 'Reform Transform, Perform – charting technology blueprint for the future of Indian healthcare' will bring an eminent group of healthcare experts from government, academia, regulatory agencies, research organisations, industry and civil society to discuss such pressing issues of the current healthcare system of the country and attempt to arrive at a consensual solution through exchange of experiences, ideas and best practices from various sectors.
Day II
IT in Modern Healthcare Organisations – Best Practices & Solutions

There has been a sea change in healthcare organisations, over the past few years. Modernisation in terms of latest infrastructure, cutting-edge technologies and advanced procedures, has completely transformed the way healthcare organisations function, these days. This session will focus on discussing the best practices and solutions for IT implementation in the modern healthcare organisations by bringing together some of the most eminent people from this sector.
Achieving Clinical Excellence and Business Efficiency in Healthcare Organisations – Possibilities through IT
IT, as an enabler, has tremendous potential for improving clinical processes and business efficiency by making processes more efficient. The session on Achieving Clinical Excellence and Business Efficiency in Healthcare Organisations -Possibilities through IT will focus on how IT can play a crucial role in improving all processes in an organisation. Healthcare deliverers as well as IT solution providers will participate in this session and put forward ideas for the future.
'Health Secretary Conclave' – Transforming Public Health through Technology
With the increasing focus on technology for enhancing healthcare services, eHEALTH India 2010 will host a special session titled 'Health Secretary Conclave – transforming public health through technology'. A first-of-its kind initiative in India, the Conclave wishes to bring a panel of top bureaucrats from central and state health departments, on a common platform, to discuss and deliberate on technology integration in public health programs. Keeping in consideration the ensuing need for stakeholders to understand the intricacies and interplay of various technical, financial and administrative aspects of public health domain, the main focus of the Conclave will rest upon strategies, roadmaps, policy initiatives and best practices of ICT implementation in public health programmes and critically uate the cost and benefits entailing in the process.
'Hospital CIO Conclave' – Mainstreaming IT in Indian Hospitals
Hospitals are becoming complex in their functional and operational nature. Nonetheless, they are under persistent pressure to achieve efficiency and excellence at escalating levels and keep them at the cutting-edge of business. In such a situation, technology becomes a crucial determinant and a decisive differentiator of an organisation's ability to attain superiority across all avenues and keep up with the dynamism required for a modern healthcare organisation. The session aims to brainstorm all of these and many other such issues that are challenging modern hospitals. The panel will consist of a group of highly acclaimed people from senior IT leadership of some top Indian hospitals, and engage them to discuss, debate and deliberate on diverse aspects ranging from – technology uation, vendor selection, solution deployment, implementation, scale-up, longterm IT strategy, staff training and capacity building, best practices and interoperability to name a few.tals are increasingl
Day III
Reforming Health Insurance through Technology

Countries across the globe are now prioritising health insurance to ensure health for all citizens. The Central Government and various State Governments in India have started various health insurance programmes for the under privileged.
Technology plays a huge role in health insurance programmes by enabling smooth functioning of all processes. The session on Reforming Health Insurance through Technology will bring together health insurance providers, TPAs, technology providers and regulators on a common platform to discuss the role of technology in reforming health insurance.
Technology Enabled Remote Healthcare – Bringing Accessibility and Affordability for Masses
The session on Technology Enabled Remote Healthcare – Bringing Accessibility and Affordability for Masses will  focus on the role of technology for ensuring delivery of affordable healthcare services to the rural and remote population. In spite of several initiatives in this regards, a huge gap still exists between availability of healthcare services in the urban and rural areas. Technology can act as an important tool for bridging this gap and ensuring health for all.
Online and Mobile Healthcare – Exploring Technologies, Services and Business Models
The world has been witnessing several changes in healthcare over the past few decades with rapid advances and fast paced innovations happening in all areas ranging in all aspects of care and delivery.
Two major technological developments that are transforming healthcare delivery are online and mobile healthcare. With the rapidly growing number of internet and mobile users, healthcare delivery through online and mobile means has huge potential. The session on Online and Mobile Healthcare – Exploring Technologies, Services and Business Models will focus on the role of these tools in healthcare delivery and how they can be leveraged upon as successful business models.

Follow and connect with us on Facebook, Twitter, LinkedIn, Elets video