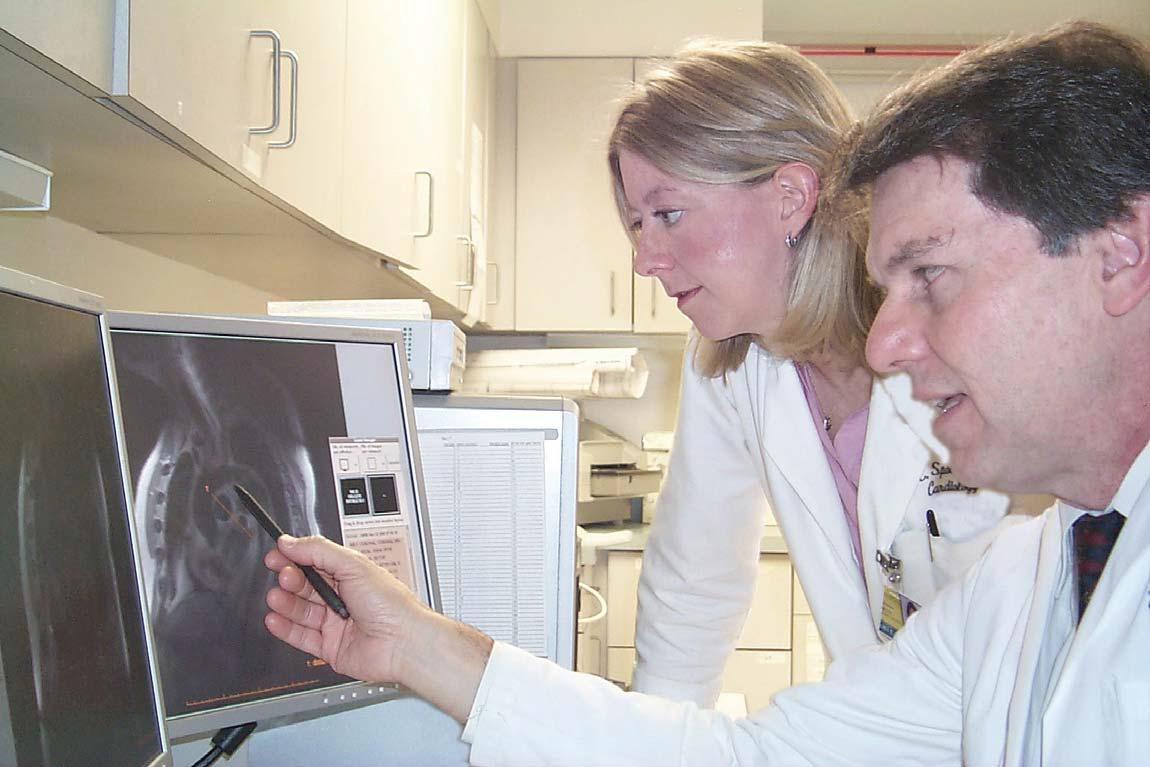 ---
The PG Diploma in Clinical Cardiology at the School of Health Sciences,  Indira Gandhi National Open University (IGNOU) has a broader vision of serving the Nation. Sangita Ghosh De, of eHEALTH reports.
---
In India the training experience in clinical cardiology to the development of the specialist in cardiovascular medicine is both fundamental and essential to meet the growing need of the health problems. Training in cardiology must take into account the role that the cardiovascular specialist is likely to play in the health care delivery system of the future. As a consequence  of the aging of the population, the demand for cardiovascular care will increase. Cardiovascular specialists will have to serve as expert consultants and procedural specialists, and the training must reflect this expanded role, says research.But in India, there is only about 150 positions for training Cardiologists (DM and DNB in Cardiology). Also in India, each year, around 15 lakh people die due to coronary heart diseases.
While in 1960, the prence of heart diseases among urban Indians was 1%, in 1995 it had increased to 9.6%. The figure today stands at a prence rate of 12.5%, according to the figures provided by the Ministry of Health and Family Welfare.It is mentioned in several times that in India the huge and tedious training most of the specialised  Cardiologists get employed or get the opportunity of practising in metros or in capital towns or in tier II cities. This actually deprives a huge population from getting benefits of cardiology expertise in the rural area and the semi-urban towns. A country with over a billion population requires at least few thousands cardiologists to be produced every year to address the growing needs of the heart patients. If a doctor is trained as a Cardiologist after doing his MD in Medicine he obviously prefers to live in major city rather than migrating to smaller towns whereas if an MBBS doctor is given a course in Clinical Cardiology his chances of going to smaller towns ans semi-urban areas are bright.
Prof A K Agarwal
Professor, School of Health Sciences, IGNOU
Normally specialisation in Cardiology requires three years MD after five years MBBS and then three years DM in cardiology. We had initiated a two years PG Diploma Programme in Clinical Cardiology. We also tried to cater to the rural hospitals, which need trained resident cardiologists, currently. During the course the student also gets a stipend of INR 15,000 to 20,000 per month. In the selection process, additional 10 marks are rewarded for those students who come from rural or semi-urban towns, and an another 10 bonus points are given to the students working in government hospitals we give another 10 marks to them as bonus points. Therefore, a student from  metro and working in a government hospital wins an additional 20 reward points, so the student to go back to rural towns and government hospitals after their training, where they are really in demand.
List of Programme Study Centres (PSCs)Delhi
Escorts Heart Institute And Research Centre
Max Heart and Vascular Institute
National Heart Institute
Batra Hospital & Medical
Research Centre
Fortis_Escort Hospital & Research Centre
Metro Group of Hospitals and Heart Institute
Fortis Hospital
Delhi Heart and Lung Institute
Shri Balaji Action Medical Institute
Jharkhand
Abdur Razaque Ansari Memorial
Weavers Hospital (Ranchi)
Karnataka
Bhagwan Mahaveer Jain Heart Centre
M.S. Ramaiah Medical College and Teaching Hospital
ST. John's Medical College Hospital
A.J. Hospital and Research Centre
Vikram Hospital and Heart Care
Narayan Hrudayalaya Institute of Cardiac Sciences
Kerala
Kerala Institute of Medical Sciences
Pushpagiri Heart Institute
West Bengal
Rabindranath Tagore International Institute of Cardiac Sciences
B.M. Birla Heart Research Centre
Apollo Gleneagles Hospitals & Education Trust
Andhra Pradesh
Care Foundation
Andhra Mahila Sabha Durgabai Deshmukh Hospital and Research Centre
Apollo Hospitals
Krishna Institute of Medical Sciences Ltd
Tamil Nadu
International Center for Cardio Thoracic and Vascular Diseases
G Kuppuswamy Naidu Memorial Hospital (Coimbatore)
Maharstra
Asian Heart Institute
Jupiter Hospital (Mumbai)
Assam
Assam Medical College
Guwahati Medical College and Hospital (Guwahati)
Madhya Pradesh
Bombay Hospital
Bhopal Memorial Hospital & Reserach Centre (Bhopal)
Punjab
Satguru Pratap Singh Apollo Hospital (Mohali)
Fortis Hospital
Orissa
Aditya Care Hospital (Bhubaneswar)
Gujarat
U N Mehta Institute of Cardiology & Research Centre (Ahmedabad)
Rajasthan
Fortis Escort Hospital (Jaipur) and many more.
In this situation the IGNOU Clinical Cardiology Diploma, which is now being successfully disseminated in 44 cardiac centres (as per April 2010) across the country, aims at bridging the massive treatment gap the country has right now, especially in rural areas. "The clinical diploma programme has tied up with reputed institutions. We had received demand from various state governments for such programmes. We understood that we had to make optimal use of the existing resources in the private sector as well," commented Prof V N Rajasekharan Pillai.   IGNOU launched the PG Diploma in clinical cardiology in 2005 and operates out of prestigious institutions like the National Heart Institute, Escorts, Max and Fortis Hospitals (in Delhi) and several other institutions across the country. As per the expectations, IGNOU's PG Diploma in clinical cardiology provides intensive training in cardiac care to doctors serving India's rural hinterland. They return to remote villages to save thousands of lives put in danger for want of speciality treatment.
For this two-year programme, students must have secured good marks in their MBBS programmes and convince a panel of distinguished cardiologists and professors during the selection interview.
Sangita Reddy,
utive Director
Apollo Hospitals Group
What is the need of a specific course on Clinical Cardiology in India?
According to the WHO, cardiovascular disease is the leading cause of death in India. In this year 2010, 60% of the world's heart disease is expected to occur in India.About 60,000 cardiac surgeries are performed every year when the need is for more than 2 million surgeries every year, and about 70,000 stent procedures are carried out every year, while the need is for more than 4 million!We certainly need more specialists for clinical and preventive cardiology.
Your comments on the scenario, please.
According to the National Commission, Govt of India, projected figure for all heart disease is 641 million, and for CAD alone, it is 615 million. Manpower training is an immediate necessity. Accelerating the training of a second line of specialists in this field is now a matter of urgency.Apollo has recently embarked on a crusade – the Billion Hearts Beating campaign against heart disease – in partnership with the Times of India. It aims to reverse India's infamy of being known as the 'Heart Disease Capital'of the world. Ever since the launch of the campaign, thousands of individuals from all walks of life are taking a pledge to on www.billionheartsbeating.com, indicating their desire about making smarter choices for their heart health.
Which are the courses in India that are in high demand in this sector?
The highest demand is for the two cardiology courses of DM and DNB, recognised as equivalent by the MCI. However, the number of positions available is small. According to the MCI website, a total of 176 DM and 215 DNB seats are approved across the country.
Are the present courses enough to meet the requirements?
The present courses do not even begin to meet the requirements of the country. Starting and consolidating need-based courses such as in non-invasive cardiology, with emphasis on prevention through detection and management of high risk and intermediate risk individuals, is urgently required.
Is Apollo offering any training programme?
Our DNB in Cardiology was set up in 2005 with intake of 2 students. The IGNOU (PGDCCC), clinical cardiology diploma course of two year duration, was started in 2007, with an intake of 10 students every year.
What can be done further?
At Apollo, the number of seats can be increased with due recognition by the MCI. It is this unmet need that needs to be addressed through appropriate courses and training.
The emphasis for the IGNOU course should therefore be on developing practical skills for risk assessment which can then be extended to community level centres and for fostering prevention strategies.
The course detail
Course: Post Graduate Diploma in Clinical Cardiology
Eligibility: MBBS
Duration: Two Years
Fee: INR 39,600 per year
Seats: Maximum 10 per centre
Selection Process: Interview (Subject to Change)The Programme Break-up
Ward+OPD: Six Months
ECG/Stress Testing: Three Months
Ecocardiography: Three Months
Special Observation: One Month
ICU/CCU: Two Months
Paediatric Cardiology (Ward+OPD): Three Months
Community Posting: Six Months
The core objective of the course is to train larger numbers of medical graduates in clinical cardiology to deal effectively with the early recognistion, management and prevention of common cardiovascular disease (no-Invasive cardiology) and associated diseases, particularly diabetes mellitus.
As part of the training, the students work as full-time doctors, on rotation, at various wings like Echocardiography or Paediatric Cardiology, etc. They are given extensive training by the best professors using state-of-the-heart equipment.
The fee structure for the two-year programme is INR 39,600 per year. The  programme starts from the month of July every year and the admission process initiates from the month of April-May with advertisements in mass media.

Follow and connect with us on Facebook, Twitter, LinkedIn, Elets video