India's only Hope against the Chronic Disease Epidemic
Truworth brings state-of-the-art technology to India that is easy to implement and use. The company offers products and services for the entire list of stakeholders in the healthcare vertical.

In an interview with eHEALTH, Rajeish Moondraa, Director and Chief Operating Officer, Truworth Group of Companies, talks about the importance of preventive as well as proactive healthcare in the Indian setting.
---
What is the importance of preventive healthcare?
India is on the brink of a disaster of chronic diseases like diabetes, cardio-vascular ailments, respiratory diseases and obesity. In the latest report of International Diabetes Federation, India has 50.4 million diabetic patients that amounts to approximately 7% of the adult population. By 2010, 3 out of 5 heart patients in the world will be Indians. More than 50% of deaths due to stroke and 25% deaths due to heart diseases occur because of hypertension.
Considering mainly the effects of premature mortality, WHO estimates that (between 2005 and 2014) diabetes, heart disease and stroke combined will cost patients USD 336.6 billion in India. It will be a huge tragedy if these diseases are not controlled in a timely manner. The biggest problem with these diseases is that these diseases are silent killers – they do not show symptoms until they reach a stage where life-long medication or surgery is the only solution left, and once you are affected by them, you are at risk for the rest of your life.
The only saviour for India now is preventive healthcare. In fact, I would take it one step further and call it proactive healthcare where people are motivated to be proactively health conscious and take necessary steps to delay, if not avoid, the onset of these life-threatening diseases. To handle the growing epidemic of chronic diseases in the country, mere education and awareness will not help – a proactive program is needed.
If the magnitude of the problem is so huge, why is preventive healthcare still being neglected in India?
Preventive healthcare, as of now, is voluntary in India and requires a visit to a lab or hospital. Very few people in the age group of 25-40 go for a preventive health check because it is not affordable in terms of actual costs and time for the middle class, which is the largest market segment and forms the biggest chunk of India's productive workforce.
Preventive healthcare for the majority ends at the lab values. The current process eats up about half working day from one's schedule, which is a big deterrent for both individuals and their employers. Psychologically also, it is difficult for an individual to undergo screening in the care delivery setting. Lack of awareness of the severity and non-symptomatic silent killer characteristics of these diseases is another major reason why people are so negligent about the whole phenomenon. Labs are using health check-ups as money-making tool by bundling essential and non-essential tests thereby jacking up the cost. Believe it or not, even grown-ups are scared of syringes. Nobody wants to go to the hospital by choice.
What are the initiatives taken by your company in this area?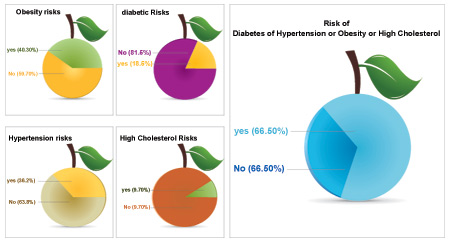 Keeping in mind all of the above hindering factors, Truworth has created a service for people to avail preventive healthcare and technology enabled proactive healthcare at their doorsteps, with minimal effort required from their side, at a fraction of the time and cost that it takes them now to get a preventive health check done. Truworth also runs corporate wellness programs and disease management programs.
What is the current portfolio of products & services that you offer? What is your flagship offering in terms of expected impact on the market?

Our flagship offering is called Make Me Healthy, which is our lifestyle health risk assessment service. It facilitates health checks at people's doorsteps brining in ultimate convenience in terms of time, cost and availability.
We also have disease management programs for different chronic diseases. No Extra Sugar (www.noextrasugar.com) for diabetes, No Extra Cholesterol (www.noextracholesterol.com) for high cholesterol and heart ailments and No Extra body-fat (www.noextrabodyfat.com) for obesity management.
Apart from this, Truworth is also into healthcare informatics like HIMS & EMR.
Tell us more about how Make Me Healthy works?
Make Me Healthy (MMH) is where preventive healthcare starts. Unless you know where you stand, you cannot decide how you will reach where you want to. Therefore Make Me Healthy, is the first key to opening the doors of good health by providing a lifestyle health risk assessment (LHRA).
Make Me Healthy is a home-health check-up program which harnesses technology to give the best customer experience. Those who want to undergo the LHRA simply make a call or send an SMS to the MMH call-centre. MMH technician reaches the home/office (or any other place of preference) of the individual and conducts the LHRA in just 15 minutes.
LHRA comprises of collection of personal health history, family health history, symptomatic assessment, social lifestyle habits and biometric screening. Biometric screening comprises of ECG, spirometry, pulse oximetry, total cholesterol, triglycerides, random blood sugar, blood pressure and body composition. All these tests are performed using US-FDA approved bluetooth enabled point-of-care diagnostic equipment. These equipment transfer test results instantaneously to a laptop or smart-phone, which sends it to the central monitoring station (CMS) along with the entire information collected.
At the CMS, there is a team of doctors that analyses all information and test results and creates a comprehensive risk profile. This risk profile, along with the doctor's report, nutritionist's guidelines, fitness expert's tips and a health guide are sent to the individual by email within 4-6 hours. If they want it in print, it is delivered using next-day courier service at no extra cost.
What is your target market for Make Me Healthy? How do you plan to reach out to this market?
All of the above services are available to retail customers as well as companies for health management of their employees. We believe that everyone has a right to good health. Therefore, the target market is any individual, group or organisation looking to use technology enabled proactive care.
We have successfully launched the service and are now looking to take it pan-India. Our plan is to appoint franchise partners, who will take care of the front end sales and assessment service-delivery while we take care of the back-end operations such as selection of equipment, technology integration, set-up and training, managing team of doctors and experts, scientific algorithm design and improvement and report creation and delivery.
We are also looking to work closely with hospitals, who would want to provide these services under their own brand. We can take care of the complete preventive healthcare department for hospitals including marketing, sales, set-up, health risk assessment and further counselling for primary and secondary treatment at the hospital.
Apart from the end customer, who else can benefit from this service?
Since healthcare is a very complex industry with several stake-holders, we see a lot of other agencies benefiting from this service. We have already discussed about how hospitals can benefit by improving their brand and business. The second biggest beneficiary will be the pharmaceutical companies as they could reach out to the right set of people who need their treatment methodologies by partnering with Make Me Healthy. We also see life and health insurance companies as potential partners because they benefit from knowing the risk profile of their potential customers before issuing the policy of their existing customers on a periodic basis so they could motivate them towards proper treatment to avoid any untoward incident of illness or death.
How do you see Make Me Healthy benefiting corporates and their employees?
The USD 336.6 billion burden of chronic diseases primarily consists of the opportunity cost of time lost by employee's illness. Imagine your most important resource taking a sick leave three days before the all important project's deadline!
These diseases come with several co-morbidities like degeneration of organs (kidney, lungs, eyes, nervous system etc.), slow healing of wounds, increased risk and slow recovery from other diseases and ailments. In severe cases, often amputation is the only solution left.
In this era of cut-throat competition where quality of human capital is the defining factor between success and failure, no organisation can afford to lose good employees. If the employees' health is taken care of by the organisation, there is a very high chance that the retention period and productivity of the employee will increase. Studies suggest that employers who take care of their employees' health needs see lower rate of attrition as compared to peers not doing the same.
Which are some of the recent milestones for Make Me Healthy?

The response to MMH has been very encouraging since its launch. To mention some of the recent milestones, MMH has been awarded an exclusive contract by the Disease Management Association of India (DMAI) to conduct Health Risk Assessment of India (HRAI). Make Me Healthy also bagged both jury's choice and online voting award for the "eHealth Initiative of the Year 2009" at the eRajasthan summit, held on 18th December 2009 in Jaipur.
Make Me Healthy and The Times of India's wellness banner Times Wellness, jointly published a Health Guide to be distributed to people focusing on the risk of chronic diseases.
Make Me Healthy's HRAI efforts were featured in the Disease Management Association of America: The Care Continuum's newsletter.
Where do you see yourself and Make Me Healthy two-years down the line?
Our sincere eff ort is to make sure that people from all strata of
the society get access to preventive healthcare in the coming years.
We see Make Me Healthy becoming a pan-India phenomenon in
the long term and the next two years will be crucial for the same. In the next two years Make Me Healthy creating its presence in at least 20 major cities in India using franchise partners for Lifestyle Health Risk Assessment.
When can we see the Disease Management services in action?

Disease Management services will be started in its first location within Q1-2010. After the completion of first successful training, the learning thereof will be incorporated in the program and the same will be replicated at all our franchise locations. Therefore the expected time frame to see a wide-spread Disease Management program will be around end of 2010.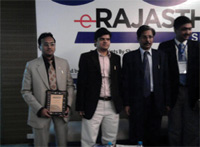 Make Me Healthy bagged both the 'Jury's Award' and the 'Public Choice Award' at the prestigious eRajasthan 2009 in the category – 'Private Sector Healthcare Initiative' of the Year.
Make Me Healthy has proven that it is a commercially successful venture that has a huge social impact too.


Follow and connect with us on Facebook, Twitter, LinkedIn, Elets video