iSOFT launches LORENZO
IBA Health Group Limited, Australia's largest listed health information technology company – recently announced the global launch of LORENZO, the next-generation software solution for healthcare organisations. It is a unique solution that claims it will revolutionise the way healthcare is delivered around the individual.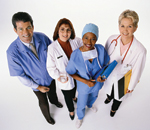 It is a key value element of IBA's growth strategy. LORENZO was first conceived in 2003 and was chosen in 2004 as the key solution for the AUSD 30 billion UK National Programme for IT in respect of over 60% of the English market. Following several years of development and the successful testing in early adopter sites in the UK and Continental Europe, the new solution is now ready to be launched. Built on a service oriented architecture (SOA), it enables healthcare providers to manage their processes while at the same time giving secure authorised access to patient information to those who need it, anywhere and at any time. The availability of the health record across all boundaries is a major breakthrough in the delivery of healthcare. One of the major features of LORENZO is that it incorporates iSOFT's many years of clinical expertise in several thousand care activities, designed to support clinical decisions, improved patient safety and evidence-based medical practice. These care activities within LORENZO, with its plug and play capability, are designed to maximise the retention of existing healthcare IT investments, thereby avoiding the need for a 'big bang' costly and risky implementation often associated with other systems.
LORENZO provides a unique patient experience by putting the patient at the centre of the healthcare journey by managing and orchestrating the information around them, at the same time protecting the patient's unique identity through this journey. Since information follows the individual from practitioner to practitioner, they do not need to keep repeating their health history with each new appointment. In addition, in the event that mistakes are made, the system will help provide guidance or alerts – making the delivery of healthcare safer.
Trivitron in distribution agreement with Boston Scientific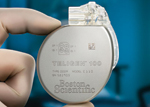 Trivitron Group of companies, the largest player of Indian origin in the Medical Technology Industry, has announced an exclusive distribution agreement with Boston Scientific Corp, one of the largest medical devices company worldwide. The agreement grants Trivitron the exclusive right to market and distribute Boston Scientific's medical device portfolio in India.
Trivitron currently operates in the fields of Medical Instruments, Diagnostics, Medical Consumables and Healthcare IT. With this distribution agreement, Trivitron will assume a significant position in the field of Medical Devices. It will also become the only Company to offer healthcare solutions in all the five segments of Medical Technology.
Trivitron Group has a current sales turnover of INR 250 crore and has been growing at 30% per annum with 400 employees, 18 offices and 200 dealers across India.This distributor agreement will provide Trivitron an access to the INR 2000 crore medical devices market in India. In return, Boston Scientific will benefit from Trivitron's comprehensive network for Sales and Clinical support across India. This arrangement aspires to improve the accessibility and delivery of healthcare to the Indian population. Trivitron has said it will create a dedicated team to market and support the entire range of Boston Scientific's products.
USD 37.7 million contract for InterSystems CACHE renewed
InterSystems Corporation recently announced that the Department of Veterans Affairs (VA) of the United States of America has renewed a contract for Four Points Technology, LLC to provide the InterSystems CACHÉ® high-performance object database for the VistA electronic health record (EHR) system. The contract for enterprise software and maintenance services has been increased to USD 37.7 million for the current option period.
The leading database provider in healthcare, InterSystems develops and markets innovative database, integration and business intelligence software. In addition to CACH, InterSystems offers the HealthShare platform for regional and national electronic health records, DeepSee embedded real-time business intelligence software and the Ensemble rapid integration and development platform. Ensemble has been ranked number one for interface engines for the last two years by KLAS, a leader in healthcare technology research. Four Points Technology in Chantilly, Virginia is a technology solutions service-disabled veteran owned small business specializing in the public sector market.
"InterSystems has been providing software products to support VA healthcare projects for more than 20 years," said Paul Grabscheid, InterSystems Vice President of Strategic Planning. "Leading the way towards truly connected healthcare, the agency is utilising CACH to develop and deploy breakthrough initiatives that have been recognised worldwide for their success in enabling optimal care delivery. We appreciate the opportunity to continue this extremely successful working partnership with our solutions partner, Four Points Technology."
"It's a pleasure to partner with InterSystems to deliver the database software that is the foundation of the VA's VistA electronic health record EHR system," said David Gilchrist, President of Four Points Technology. "VistA serves as a model for EHR technology efforts all over the world. We are looking forward to continuing our work with InterSystems on this initiative."

Follow and connect with us on Facebook, Twitter, LinkedIn, Elets video