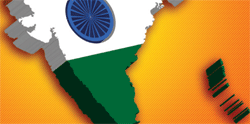 South India, where the major part of our survey took place, has some of the best indicators in terms of governance. The region as a whole has done much better than the rest of the country in the past as far as literacy, health, education and stability are concerned. The single biggest factor leading to the stagnation in the region is the lack of investment. Kerala especially, due to various inefficiencies and rigidity, may lose out on a great opportunity to tap the tourism and high-end healthcare market.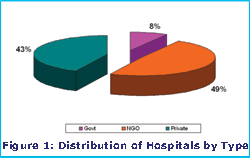 All is not lost, however. With a slew of private IT and medical institutions, there is the raw material available for building a robust health IT market. Poorer sections of the population are increasingly resorting to private suppliers for both hospitalised and non-hospitalised care. Public-private Patnerships (PPPs), which signal the changing roles of the government and the private sector, are being popularised. PPP is defined more specifically as a financing modality that involves the deployment of private sector capital to build socio-economic infrastructures to improve public services, or the management of public sector assets.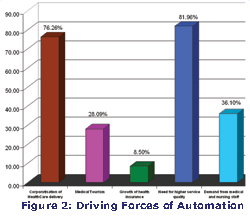 Kerala – God's own country has traditionally been shown off as an example of how things should be done. The public health system here has a wide coverage and has been sustained by a literate and aware public. However, the government is deep in debt and this financial crisis is taking a toll on growth and investment. The fiscal deficit has doubled in the past 10 years and the public health system has not been able to keep up. Public expenditure on healthcare has fallen from 1.14% to 0.99%.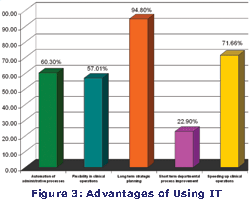 Foreign investors shy away from the state a pity because Kerala has tremendous potential in the area of medical tourism. There are currently efforts on by the government to promote IT hubs in the state, but this will require dedicated resources and good planning. A comprehensive reform package is the need of the hour. From the Kerala experience, we learn that proper implementation and periodic review is mandatory before experimenting with private-public partnerships which are poorly regulated. The budget for 2008 has a INR 20 crore health insurance package for the poor, but it is still to be seen if this will make any marked difference. The state government is actively trying to promote IT Parks in Kochi and Ernakulam.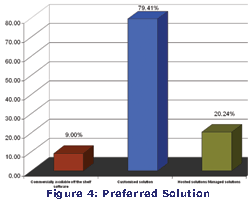 Andhra Pradesh – Andhra Pradesh aims to achieve INR 69,000 crores in software export turnover and seeks to create employment for 3 lakh employees directly. In December 2004, Gartner in its report "IT Outsourcing to India Analysis of Cities" mentioned that Hyderabad would be IT Hotspot by 2010 and has rated it high on account of infrastructure and human resources. People in Andhra Pradesh have access to the emergency 108 line – a service active in only 3 states in the country.
Indore Urban Health Programme
Siddharth Agarwal (Environmental Health Project, USAID) ,  Sandeep Kumar (Urban Health Resource Centre) and Prabhat Jha (Urban Health Resource Centre)
The USAID supported Environmental Health Project initiated an Urban Health Programme (UHP) in 2002 for Indore which involved local stakeholders to identify a total of 539 slums beyond the official list of 438. Through a health vulnerability assessment exercise the most vulnerable areas of the city were identified to consciously focus more resources there.
Indore, the economic capital of Madhya Pradesh is also its most populous city. The decadal population growth (19912001) has been 47% with a burgeoning slum population (Census 2001). The total slum population of Indore is estimated at over 600,000 inhabitants, approximately one-third of the total population of 1.8 million in 2001. Based on the urban health situation analysis of Indore, participatory planning with stakeholders in the city and the slum assessment exercise, two partnership programme approaches were implemented in Indore.
NGO-CBO Partnership Model
This model aims at demand generation for healthcare services by building social infrastructure and linking slum communities with public and private, maternal and child health (MCH) facilities. Five NGOCBO consortia are taking this cause ahead in 75 slums covering 125,000 inhabitants. The NGOCBO model has a 3-tier structure with the NGO building networks with service providers and offering supportive supervision, the LEAD CBO supporting capacity building and community linkage and the BASTI CBO representing the community and ensuring reach of services. Over two and a half years beginning April 2003 NGOsCBOs have coordinated directly with Health Department and private/charitable institutions to organise at least 50 MCH outreach camps each month. There has been significant improvement in timely immunisation coverage, increased trained attendance in home deliveries and better infant feeding behaviours. Through NGOIMCCommunity linkage, renovation of toilet complexes has been completed in selected slums. The strengthened social infrastructure is evident from the health promotion and negotiation capacity of about 40 of the 88 Basti CBOs, most of which have been encouraged and strengthened during the programme period.
Ward Coordination Model
This approach was also experimented with as a part of the Indore Urban Health Programme in Ward 5 with a slum population of over 50,000. This is a public sector driven approach, focusing at supply/service improvement targeted at immunisation outreach. As a part of this model the EHP (Environmental Health Project) has facilitated convergence of government and non-government bodies, private agencies, community groups and charitable organisations to conduct regular outreach in all vulnerable slums initially of Ward 5 of the city of Indore (which is divided in 69 administrative units or Wards). The Ward coordination committee meets once a month to review progress and develop strategies to utilise local resources in a complementary manner.
Since November 2003 through coordinated action, immunisation camps have organised each month with steady increase in coverage. Seven camps are held each month, 3 by the NGO and 4 by the Health Department covering 26 underserved slums (approximately 40,000 population) in the Ward. The Ward Committee is collaborating with technical experts from the Indian Academy of Pediatrics and the National Neonatology Forum for enhanced quality of services and community counselling. The main learning from this extensive programme is that all slums are not equally vulnerable. Many of the more susceptible ones are hidden from policy attention. These need to be identified and prioritised in the implementation of health and other welfare programmes. Involvement of the universe of stakeholders is necessary to ensure optimal utilisation of resources and avoid duplication of services. Building linkages between the service providers and underserved slum communities through their representatives in the form of CBOs ensures increased willingness and demand for services at the slum level, matched with provision of quality services to meet this demand. Empowerment of slum communities is imperative for enhancing the quality of urban life.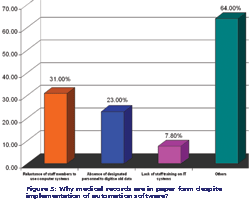 With the availability of better security technologies and lower costs, smart cards have the potential for use in many applications, including in maintaining accurate health records. The state government has a stated policy of encouraging the use of Smart Cards and Biometrics.
Tamil Nadu Tamil Nadu has the best primary health indicators in the region. Of all the states surveyed, it has the highest number of maternity homes. Plans of making Puducherry an IT hub have not yet been realised. Still, the city has potential given the seven medical colleges and eight engineering colleges in the state. Tier-II cities, like Warangal, Visakhapatnam, Kakinada, Vijayawada, Guntur, Nellore and Tirupati have been identified for being promoted as IT hubs. For each IT hub in the State, Senior Officers of the Government have been appointed as Nodal Officers for hand-holding, to interact with the industry and provide requisite
facilitations.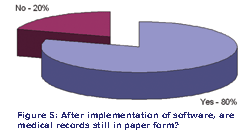 Madhya Pradesh   An infant mortality rate of 158/1000 (WHO, 2001), is indicative of the state of healthcare in Madhya Pradesh.
Karnataka – Medical colleges are mushrooming in Karnataka. However, with the shortage of good faculty, there are valid concerns about the decline in standards. There is especially a chronic shortage of human resources in the so-called backward areas or the northern districts. The post of Additional Director for communicable diseases needs to be strengthened. A good disease surveillance system at various levels including very strong district disease surveillance units is also needed.
Most small and medium size hospitals were using local vendors due to price factor. However the trend is changing since they are unable to get reliable support and are looking for better solutions to handle increasing demand from users.
Jose E. S, CEO – Coresys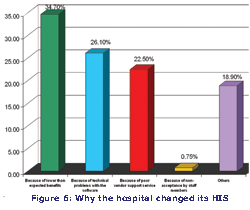 Karnataka is implementing a user fee system in the health systems development hospitals. User fees are being charged for secondary and tertiary care. The positive side of the user fee is that if the BPL delineator can be guaranteed, the hospitals can have some discretionary funds available. This has brought about some miracles in the management of those hospitals. They have some money to buy whatever little they need – repairs, emergency medicines to be bought. Earlier even when a 15Amps plug had to be bought there was huge process. Now they get it purchase in one day.
Conclusion:
Data on health infrastructure is sparse in general and more so in the case of urban health infrastructure. Despite continued investment in the urban areas infrastructure coverage in urban Asia is under pressure from rapid rural-urban migration. Even allowing for some wasteful expenditure in developed countries, we are certainly under investing in health.
Watch out for Part IV of the IT@Hospitals survey in the December issue of eHEALTH, covering eastern India – West Bengal, Assam, Orissa
For a complete list of surveys by eHEALTH visit:
www.ehealthonline.org/survey

Follow and connect with us on Facebook, Twitter, LinkedIn, Elets video