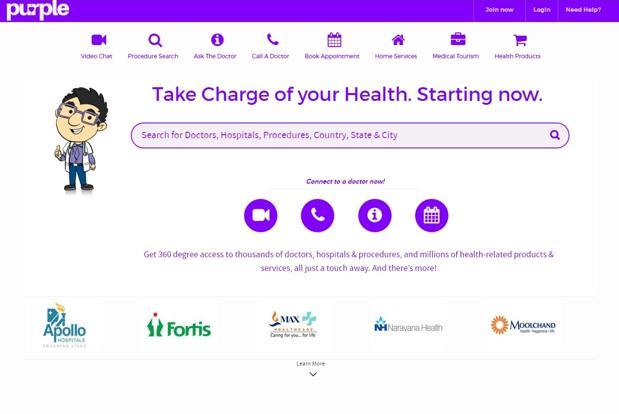 PurpleHealth, a healthcare platform launched in 2014, raised $100,000 from an early stage investor Katabole Technology Venture focused on segments, such as education, healthcare, fin-tech, Internet of Things (IoT), mobile, social networks, security, storage and data analytics.
This platform provides 360 degree access to thousands of doctors, hospitals & procedures, and millions of health-related products & services. Currently, it has over 38,000 doctors and 4,000 hospitals as part of its network.
PurpleHealth allows users to choose doctors, schedule appointments and set up video and voice chat with doctors. It also provides technological support to help healthcare providers engage with their customers.
PurpleHealth plans to use this round of funding to further build on the PurpleHealth.com product roadmap and strengthen the team.

Recommended from all portals