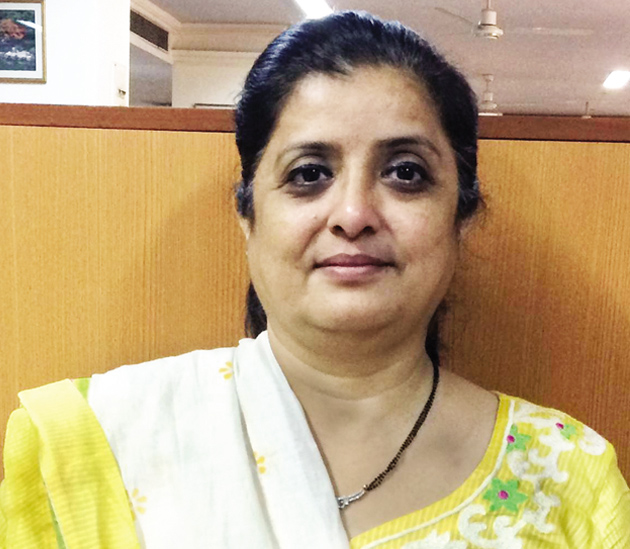 Kanchan Jeswani,
Product Manager-Hematology, Transasia Bio-Medicals Ltd
The CBC count – the most frequently requested clinical laboratory tests is processed accurately in automated hematology analyzers. During the last two decades, automated blood cell counters have undergone a formidable technological evolution owing to the introduction of new physical principles for cellular analysis and the progressive evolution of software. The results have been an improvement in analytic efficiency and an increase in information provided, which, however, require ever more specialized knowledge to best discern the possible clinical applications.
Today's analyzers are able to provide much more information, both quantitative, such as the extended parameters and qualitative ie. suspect flags. Scatterplots and histograms of the real-time data provide an insight regarding abnormal population of cells and disease patterns which can be identified by the hematologist. These advanced features help in reducing manual reviews, thereby improving the turnaround time for the physicians. The correct interpretation of results requires extensive knowledge of the analytic performance of the instruments and the clinical significance of the results reported.
Complete Blood Count –The 3D Approach
● Traditional parameters of the CBC count and Differential count. These are the conventional, essential parameters reported since time immemorial.
● Advanced Clinical Parameters The new generation analyzers' technology have developed advanced clinical parameters to assess their clinical utility and are approved for routine use in almost all cell lineages.
Some of the high end hematology analyzers are equipped with a body fluid mode for reporting red cell counts, total nucleated cell counts and differentials. Rerun/reflex testing is done automatically without user intervention based on decision rules incorporated in the system. .
Quality Assurance
Internal Quality Control and External Quality Assurance Schemes are readily available for conventional parameters. It is good laboratory practice to have accredited External Quality Assessment Schemes (EQAS) for the reportable clinical parameters as well. For a number of parameters,on some instruments, there is no internal quality control, which brings into question whether these parameters should be used for clinical decision making. It is important to establish reference ranges locally, and sites wishing to utilize these parameters need to ensure that their analyzers are fully optimized and standardized before use. Laboratories with more than one instrument of the same type need to standardize settings between instruments as well on a regular basis.
Futuristic Automation
Automation is going the modular way with multiple units of hematology analyzers, integrable slidemaker/stainer, digital morphology system,tube sorters, automated ESR systems, HbA1c system linked to the middleware and LIS, making it a true walkaway one lavender top system.
Conclusion
Automated blood cell counters are becoming more sophisticated and the range of reportable parameters available is ever increasing. There are increasing amounts of data provided, which require specialist knowledge to interpret as well as understand the limitations in the measurement of the parameters. Both hematologists and clinicians need to remain updated with new parameters and interpretations . Good laboratory practice ensures that reliable results of clinically relevant laboratory tests are reported to the clinician. This expanding range of parameters does allow for novel applications and introduces an element of research and development into routine laboratory hematology practice.

Recommended from all portals