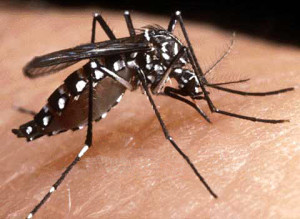 A spike in the number of dengue cases reported in the capital over the past one month prompted Union Health Minister Ghulam Nabi Azad to hold a review meeting with senior officials from the Delhi government and municipal bodies on Thursday.
According to data presented at the meeting, 889 cases of dengue were reported in the week between September 15 and September 21, a four-fold increase from the previous week. In September alone, 1,567 dengue cases were reported across the city compared to 52 in 2012 and 172 in 2011 during the same month.
After the meeting, the health ministry issued 'nine points of action' to the Delhi government and the four local bodies.
"I request all elected representatives in Delhi to spread awareness, educate people and engage with the community through mobilisation," Azad said.
So far this year, there have been three confirmed dengue deaths and seven cases of suspected dengue deaths. Areas under the North and East Delhi corporations are the worst affected.
The North municipal corporation on Thursday said that reports of 11 suspected dengue deaths on Tuesday were false. North municipal corporation commissioner P K Gupta said the causes of the 11 deaths included acute pancreatic disease, typhoid, miliary tuberculosis, fever and lung infections.

Recommended from all portals