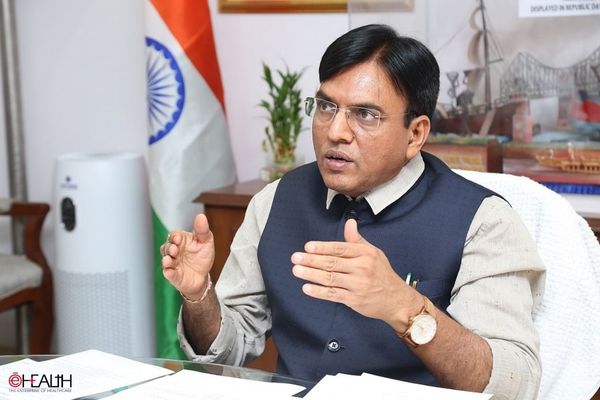 Dr. Mansukh Mandaviya, India's Union Minister for Health & Family Welfare, delivered a virtual address, during the Health Ministers' Session at the 2nd Voice of Global South Summit. This significant event, orchestrated by India's Ministry of External Affairs, saw participation from health ministers and representatives across various countries including Argentina, Belize, Chad, and many others.
Dr. Mandaviya highlighted the critical health challenges confronting nations in the Global South, stressing the need for reformed global governance to effectively address these issues. He underscored India's dedication to these reforms, aimed at making governance structures more attuned to the unique challenges of the 21st century.
A key focus of the address was the One Health concept, which integrates human, animal, and environmental health. The Union Minister pointed out the zoonotic origins of many global health threats, such as SARS and COVID-19, and emphasised the importance of comprehensive strategies to manage these challenges. He lamented the existing gaps in global efforts, which have left populations vulnerable, and underlined the exacerbation of inequalities in healthcare and education due to ongoing crises.
Dr. Mandaviya highlighted India's initiatives in the realm of One Health, with the National Centre for Disease Control leading significant projects in this field. The launch of the National One Health Mission was also mentioned, illustrating India's commitment to an integrated approach for monitoring and preventing diseases across humans, animals, and the environment.
The Union Minister also discussed the vital role of women in sustainable development and the promising potential of Digital Public Infrastructure (DPI) in advancing public health initiatives, especially in the Global South. He emphasised the necessity of collaborative efforts in tackling healthcare challenges, reaffirming India's dedication to the One Health approach, as evidenced in the New Delhi Leaders' Declaration of the G20 Summit.
Concluding his address, Dr. Mandaviya called for a collective commitment to the One Health Approach, resonating with India's cultural principle of Vasudhaiva Kutumbakam ("the World is One Family"). He urged for collaborative, inclusive, and sustainable solutions to meet the challenges faced by nations in the Global South.
Follow and connect with us on