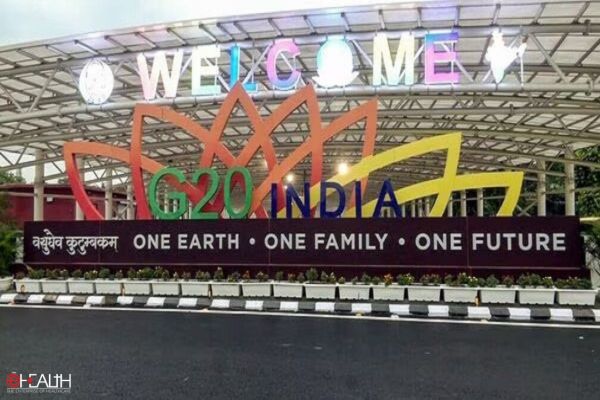 The G20 New Delhi Declaration has received acclaim from healthcare experts for its emphasis on fortifying healthcare systems and addressing the issue of antimicrobial resistance (AMR). During India's presidency of the G20 summit, the nation identified three major healthcare priorities: strengthening global health infrastructure, delivering healthcare services, and ensuring universal health coverage.
India's primary focus for this year's G20 conference was on digital health as a vital component of the future of healthcare, preparedness for health crises, combating AMR, and enhancing cooperation in the pharmaceutical sector. Dr. Girdhar Gyani, Director General of the Association of Healthcare Providers (AHPI), hailed the G20 Delhi Declaration as a pivotal moment in the global healthcare landscape.

Dr. Gyani emphasized that the declaration signifies a collective commitment to fortify healthcare systems, making them safe, effective, quality-assured, and affordable. He commended the attention given to achieving Sustainable Development Goal 3 (SDG-3), which aims to ensure healthy lives and promote well-being for all age groups. Additionally, he praised the integration of the World Health Organization's (WHO) One Health Approach, highlighting the crucial interconnection between human, animal, and environmental health.
Mental health also received notable recognition in the declaration, emphasizing the need to promote access to mental health services and psychosocial support. Dr. Gyani underscored the significance of digital health, noting that integrating technology into healthcare systems can enhance treatment efficiency and accessibility.
Dr. Shuchin Bajaj, Founder Director of Ujala Cygnus Hospitals, welcomed the inclusion of all three healthcare priorities of India's G20 presidency in the G20 New Delhi Leaders' declaration. He stressed that this commitment to primary healthcare and essential health services would play a pivotal role in elevating healthcare infrastructure, particularly in India's Tier II and Tier III cities.
Furthermore, the declaration is expected to pave the way for a more sustainable future, addressing urgent issues such as climate change and securing sustainable energy sources. Kamal Narayan, CEO of IHW Council, expressed optimism that the G20 New Delhi Declaration's sentiments would guide the implementation of tangible measures to address various pressing issues, including climate change, biodiversity, renewable energy, poverty alleviation, health crises, digital transformation, and international trade. India's G20 presidency has highlighted critical aspects of human life and health, setting the stage for a more sustainable and resilient global future.

Follow and connect with us on Facebook, Twitter, LinkedIn, Elets video