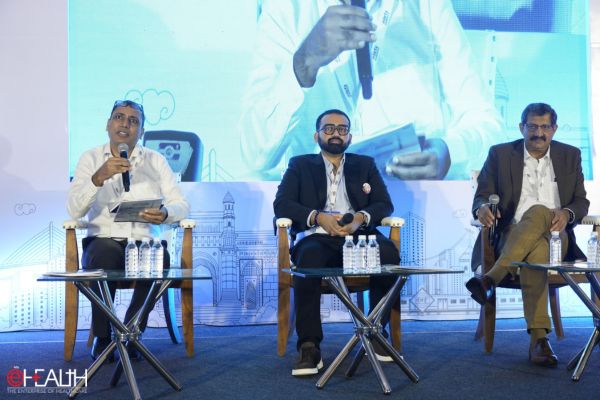 A panel discussion on "Fueling India's Pharma Growth: Building a Stronger Future" was recently concluded at the 5th Elets Pharma Leadership Summit & Awards. The panel encapsulated a transformative journey aimed at strengthening India's pharmaceutical landscape. By leveraging cutting-edge research, fostering innovation, and prioritising sustainable practices, this initiative aspires to position India at the vanguard of global healthcare solutions. Edited excerpts:
Dr Mukesh Kumar, Senior Vice President & Head – Clinical R&D, Cipla
The pharmaceutical industry holds a critical position, particularly when we consider the current challenges we are facing. Notably, the issue of antimicrobial resistance is crucial to understand as it impacts global health crises. Furthermore, the expansion of the pharmaceutical industry on an international scale underscores the need for sustainability. It's essential to explore how we can enhance the industry's sustainability and fortify the existing supply chain logistics.
He said, "The advent of technology, especially Artificial Intelligence (AI) and Machine Learning, is revolutionising the field. It's pertinent to discuss how these technologies are being integrated into pharmaceutical research and development and how we can leverage them further."
Globally, there's a burgeoning discourse on personalised medicine. This concept is redefining therapeutic approaches and represents a significant leap towards tailoring healthcare to individual needs.
Nikkhil K Masurkar, Chief Executive Officer, Entod Pharmaceuticals
"India has been dubbed the "pharmacy of the world," but it's time to broaden that definition. We should aim not only to be a centre for manufacturing but also to become a hub for research and innovation. To achieve international acclaim, we must first enhance our Good Manufacturing Practice (GMP) standards", stated Nikkhil K Masurkar, Chief Executive Officer, Entod Pharmaceuticals.
Recent steps have been made towards this with the revised draft of Section M in the Drugs and Cosmetics Rules, which is poised to elevate our pharmaceutical production to meet higher international benchmarks. Among the anticipated changes is the introduction of electronic GMP records to prevent tampering at the manufacturing stage and the improvement in the testing of raw materials prior to production.
He added, "The revamp of Section M is significant as it marks a shift towards global standards of manufacturing. At present, out of 10,500 manufacturers in India, only around 2,000 comply with WHO GMP guidelines, indicating that the majority have yet to align with these stringent practices. It's crucial that the updated Section M is not only finalised but also rigorously enforced in the coming year."
Moving forward, India must also align with other international regulatory standards, such as those set by the International Conference on Harmonisation (ICH). If we take decisive action now, in the next four to five years, India could transition from being primarily a producer of low-cost generics to a recognised maker of quality pharmaceuticals.
He concluded by saying, "The journey ahead involves a substantial overhaul of our regulatory framework and the cultivation of a world-class quality ecosystem. By doing so, India can truly ascend as a leader in pharmaceutical quality, not just in manufacturing capacity."
Amit Bhakri, Business Unit Director – Biopharmaceuticals AstraZeneca
Amit commenced his speech by stating, "We must ensure that our practices are aligned with international standards, which requires significant investment in capacity building. Although India excels in manufacturing, adherence to global quality standards is essential for harmonisation. This leads to the consideration of joining global networks, which aim to unify international regulatory processes."
One such initiative is the International Council for Harmonisation of Technical Requirements for Pharmaceuticals for Human Use (ICH), which strives to bring together regulatory authorities and pharmaceutical industries to discuss scientific and technical aspects of drug registration. India's participation in such forums could be instrumental in enhancing our regulatory framework.
Additionally he said, "The United States Food and Drug Administration (FDA) has established a consortium named 'Project Orbis' under its Oncology Center of Excellence. This initiative offers a framework for the concurrent submission and review of oncology products among international partners. Originally comprising the United States, Australia, and Canada, it has expanded to include countries like Brazil and Israel. India's engagement with Project Orbis could expedite the approval process for oncology drugs and other pharmaceuticals, positioning India not just as a manufacturing powerhouse but also as a leader in timely drug approvals."
Lastly, the importance of transparency and effective stakeholder management cannot be overstated. By enhancing the visibility of processes and data and engaging stakeholders efficiently, India could achieve not only swifter regulatory approvals but also foster a reputation for quality and reliability in the global pharmaceutical landscape.
Follow and connect with us on