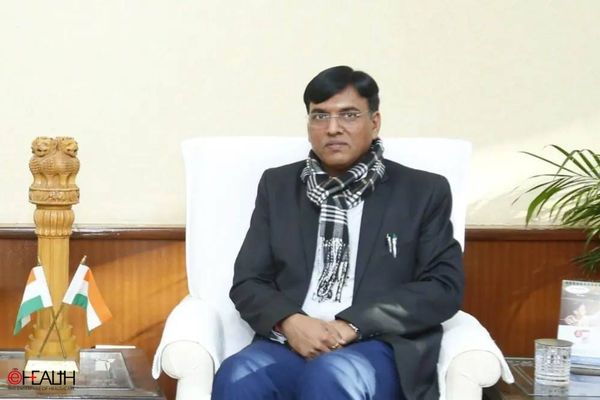 Dr Mansukh Mandaviya, Union Minister of Health and Family Welfare stated, "eSanjeevani is a revolution in the health sector of the country. India has crossed a landmark milestone in its eHealth journey. The Government of India's national telemedicine platform – eSanjeevani- registered another landmark by providing teleconsultation services to 10 crore beneficiaries."
Dr. Mandaviya pointed out that 100.11 million patients were served at 115,234 Health & Wellness Centers (as spokes) by 15,731 hubs and 1,152 online OPDs, which were staffed by 229,057 medical specialists and super-specialists with telemedicine training. This was further evidence of the value of healthcare services being provided through the digital platform of teleconsultation. The platform has reached its maximum capacity of serving 5,10,702 patients per day and has since been enhanced to enable over 1 million consultations per day.
"eSanjeevani – the National Telemedicine Service of India is the world's largest telemedicine implementation in the primary healthcare. eSanjeevani has shown as a blessing, especially to people in rural areas where it was harder to access care. It has since found much wider application across the health spectrum and has transformed primary healthcare services in our country. It can be safely assumed that through ICT, eSanjeevani has democratised healthcare. It is reassuring to note that over 57% of the beneficiaries of eSanjeevani are women and around 12 per cent of beneficiaries are senior citizens. This platform also goes to reflect that the platform is finding its reach in the more vulnerable sections of the population where its effect is to fetch maximum impact. This speaks volumes about the telemedicine platform and the extent to which it has reinvented itself over time to meet the growing demands of healthcare in India", he added.
Andhra Pradesh (31701735), Tamil Nadu (12374281), West Bengal (12311019), Karnataka (11293228), Uttar Pradesh (5498907), Maharashtra (4780259), Telangana (4591028), Madhya Pradesh (4015879), Bihar (3220415), and Gujarat (2988201) are the top 10 States in terms of eSanjeevani adoption (State wise and UT wise).
The eSanjeevani platform, which is cloud-based, was launched in two ways:
eSanjeevani AB-HWC (a provider-to-provider telemedicine platform) is an assisted telemedicine system that links patients with doctors and specialists in hubs established in secondary/tertiary level healthcare facilities or medical colleges via health workers and medical officers in Health & Wellness Centers. Based on the Hub-and-Spoke model is this version.
A patient-to-provider telemedicine platform called eSanjeevani OPD enables people to get outpatient care from the comfort of their homes using devices like cell phones and computers.

Follow and connect with us on Facebook, Twitter, LinkedIn, Elets video