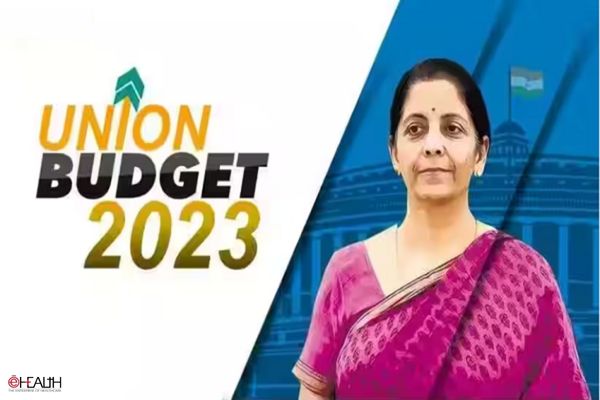 The wait is over! Finance Minister Nirmala Sitharaman presented the Union Budget for the year 2023-24 today, giving a major thrust to medical education, innovation and research.
She started her speech by saying "this is the first budget of the Amrit Kal". "Indian economy has become a shining star around the globe and anticipated the nation's economic growth at 7 per cent, the highest among the major economies of the world," the minister said.
Also read: Government to provide broader access to mental health across the country
Key Highlights:
There will be 157 new nursing colleges.
220 billion Covid vaccination for 102 crore people‌, and 47.8 billion accounts activated under Jan Dhan Yojana.
Government to launch a Rs 2,200 crore Aatmanirbhar clean plan programme.
By 2047, a mission to end sickle-cell anaemia will be established. In the impacted tribal areas, 7 crore persons between the ages of 0 and 40 would be screened. The goal of the government is to end the sickness.
Leading business players will collaborate to perform interdisciplinary research, create cutting-edge apps, and find scalable solutions to issues.
Leading industry players will collaborate with prominent educational institutions to establish three Artificial Intelligence (AI) Centers of Excellence, that will conduct interdisciplinary research, create cutting-edge applications, and find scalable solutions to problems.
To encourage R&D spending, the pharmaceutical sector has been calling for incentives. A new programme for pharmaceutical research will be developed, and the sector will be urged to make investments in the field.
The Union Budget 2023 has allocated a whopping Rs 88,956 crores to health expenditure, a Rs 2,350 crores hike of 2.71 percent from Rs 86,606 crores in FY23.27
The Ministry of Health and Family Welfare received INR 86,200 cr from the Union Budget 2022–23, an increase of nearly 16.5 percent from INR 73,932 cr in FY 2020–21 due to increased funding for centrally sponsored public health programmes. This increase is intended to continue developing sustainable healthcare infrastructure and ensure system readiness to handle the growing healthcare needs of the nation.

Follow and connect with us on Facebook, Twitter, LinkedIn, Elets video