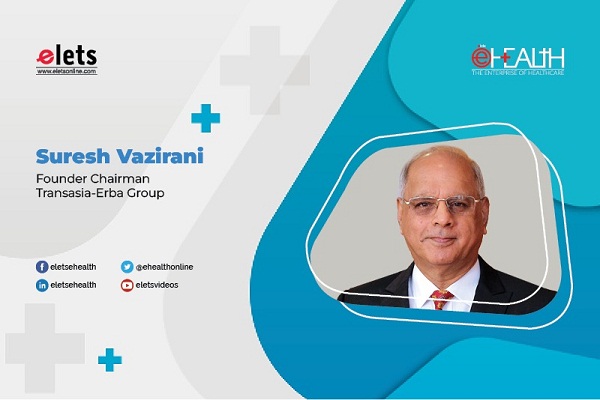 As India celebrates 'Azadi ka Amrit Mohatsav', the union budget created a blueprint for India's sustainable development and laid a vision for India @100 years. The proposal to focus on developing tier II and III cities will lead to more balanced development. We also welcome the announcement regarding digital payments.
For the healthcare sector, the budget emphasized on creating an open platform for the National Digital Health Ecosystem, consisting of digital registries of health providers and health facilities, unique health identity and universal access to health facilities.

Further, the Government's focus on digitization in healthcare, should give rise to integration of digital technologies such as AI/ML in the equipment and digital data management. In the long run, it will bridge the gap between physicians and patients or between two physicians, especially in remote areas.
From a manufacturers' perspective, our Finance Minister announced a soon-to-be-introduced new legislation which will replace the Special Economic Zones Act. This is anticipated to give a boost to the development of enterprises and hubs and enhance competitiveness of exports. Hopefully, there will be a lot in store for the Indian manufacturers of medical devices and will give a further push to Making in India for the World.
However, the medical devices industry was looking forward to some crucial reforms to encourage Make in India efforts for affordable healthcare at these times of the pandemic. In that respect this budget has given very confusing signals. On one side, it is good that several duty exemptions have been done away with. But on the other side, on several medical devices, the import duty has been reduced. That will surely kill their local manufacturers. Is that what the Hon. FM wanted?
The diagnostic industry especially was hopeful that the government would announce an increase in the PLI for the industry from current insignificant rate of 3-5% to 15%. This would have made Indian manufacturers globally competitive, attract investment in the areas of core competency and cutting-edge technology; ensure efficiencies; create economies of scale; enhance exports.
I reiterate that making healthcare affordable for citizens needs Government support. And this can only be possible through Make in India medical devices.
As an industry leader, I had expected more emphasis to be given to the healthcare sector in the Union Budget and some reforms to be made such as reduction in GST, introduction of a Development Linked Incentive (DLI) to encourage R&D and reduction in the import duty on raw materials."
Suresh Vazirani, Founder Chairman, Transasia-Erba International Group of Companies


Follow and connect with us on Facebook, Twitter, LinkedIn, Elets video