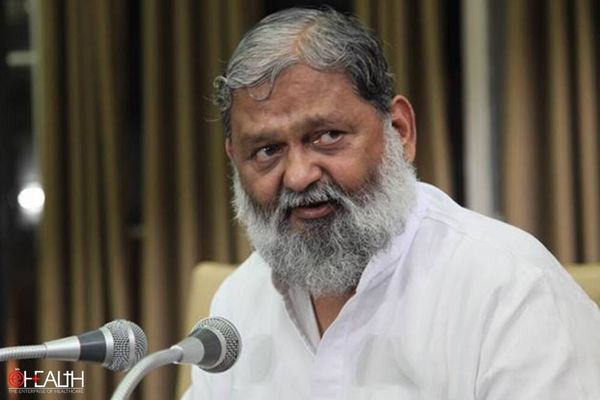 Haryana Health Minister Anil Vij stated that the state government is conducting a Measles Rubella (MR) catch-up campaign in the Nuh and Palwal districts to curb the spread of the disease. All eligible children aged 9 months to 15 years will receive an extra dose of the MR vaccination as part of the programme.
According to him, the MR catch-up campaign began on Monday in the blocks of Hathin and Hodal in Nuh and Palwal, and 4,722,250 youngsters will receive additional doses of MR during the campaign.
Also read: Poor to be treated in private hospitals – Haryana Government
According to Vij, during the first week of the campaign, beneficiaries will be covered in schools, and then outreach events will be held to provide extra doses of MR.
He said that Deputy Commissioners in both districts had started the campaign. Campaign is being watched over by state nodal offices and officers from partner organisations like WHO and UNICEF to guarantee 100% coverage.
The minister announced that the goal of eliminating measles and rubella has been communicated to all line departments, including those responsible for women's and children's development, panchayati raj, education, IMA, and IAP, and they have been asked to extend their full cooperation.

Follow and connect with us on Facebook, Twitter, LinkedIn, Elets video