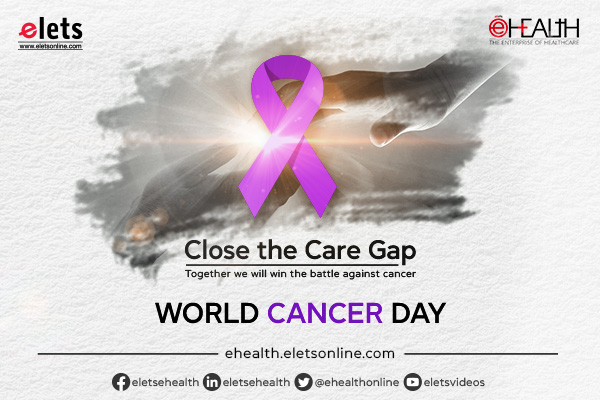 Every year on February 4, people throughout the world celebrate World Cancer Day to increase awareness of the disease and promote its prevention, detection, and treatment. The day is a global initiative led by the Union for International Cancer Control (UICC) and is celebrated in over 100 countries.
Cancer impacts millions of individuals each year, making it one of the top causes of mortality in the world. There are many types of complicated diseases in this group, which can affect any region of the body and negatively impact the health and well-being of individuals and entire communities.
Today, it is more crucial than ever to raise awareness about cancer. While there have been many developments in the knowledge, diagnosis, and treatment of cancer aspects that ought to help the disease's decline, the number of new cancer cases identified each year has risen globally.
Theme of World Cancer Day 2023 – 'Close the Care Gap'
The theme 'Close the Care Gap' highlights the need to address the unequal access to cancer care and treatment that millions of people around the world continue to face.
Governments, healthcare providers, communities, and individuals must work together to close the care gap. Governments must set aside enough funds to upgrade the system for treating cancer and increase accessibility for everyone. Healthcare professionals must try to expand the availability and quality of cancer care, particularly in underserved areas.
People must be proactive about their own health and seek medical assistance as soon as possible when symptoms appear. Communities must also actively promote cancer awareness and early diagnosis. We can only truly close the care gap and guarantee that everyone has access to the cancer care they require to lead healthy, fulfilling lives by working together.
In conclusion, World Cancer Day is an opportunity to consider the effects of the illness and to reaffirm our commitment to lessening its toll. We can impact the fight against cancer by cooperating and adopting healthy lifestyle choices.

Follow and connect with us on Facebook, Twitter, LinkedIn, Elets video