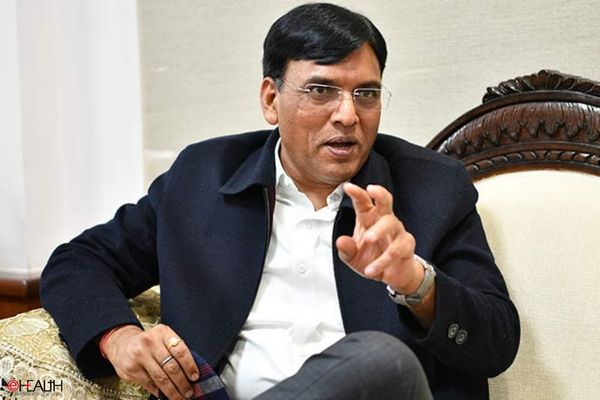 The Indian government is concentrating on producing high-end medical devices and pharmaceuticals as part of its effort to reduce its reliance on imports and another significant step towards Aatmanirbharta will be the country's production of high-end medical device components, expressed Dr Mansukh Mandaviya as he praised the selected applicants for their efforts under the scheme. The Department of Pharmaceuticals (DoP) has given four chosen applicants the first installment of incentives totalling Rs 166 crore under the Product Linked Incentive (PLI) scheme of pharmaceuticals.
The Department of Pharmaceuticals introduced the PLI plan for pharmaceuticals in 2021 as part of the Government's Atmanirbharta strategy. The cost of this PLI scheme is Rs. 15,000 crore spread over six years. Twenty Micro, Small, and Medium Businesses are among the 55 applicants that have been chosen thus far for the programme (MSMEs). The PLI Scheme's first year of production falls within the fiscal year 2022–2023, and the DoP has set up Rs 690 crore as the budget outlay.
Three distinct kinds of products are being sponsored under the programme with the goals of enhancing India's manufacturing capabilities and promoting product diversification towards high-value commodities in the pharmaceutical sector:
Category 1: Biopharmaceuticals; Complex generic drugs; Patented drugs or drugs nearing patent expiry; Cell based or gene therapy drugs; Orphan drugs; Special empty capsules, Complex excipients,
Category 2: Bulk drugs (except those 41 eligible products notified under "PLI Scheme for Bulk drugs) and
Category 3: Drugs not covered under Category 1 and Category 2 such as Repurposed drugs; Auto immune drugs, anti-cancer drugs, anti-diabetic drugs, anti-infective drugs, cardiovascular drugs, psychotropic drugs and anti-retroviral drugs, including In vitro diagnostic devices (applicable to 5 applicants out of 55 applicants)
Selected participants in these categories receive bonuses on incremental sales at varied rates over time, ranging from 10 per cent to 3 per cent. (tapering at last two years of the scheme).
The scheme has attracted investments totalling Rs 16,199 crores from these 55 applicants in the first year of implementation alone, compared to the estimated investment of Rs 17,425 crores in the pharmaceutical sector over the scheme period. 23,000 people have received employment thus far, compared to the planned 1 lakh jobs over the six-year scheme timeframe.
Out of the entire expenditure of Rs. 15000 Cr. under the scheme, incentives of around Rs. 2200 Cr. would be claimed based on anticipated sales in FY 2022–23. Before the end of March 2023, candidates are anticipated to submit an incentive claim of around 850 Cr.
15 applicants have submitted incentive claims totalling around Rs. 544 crore to the department. Incentives claims totalling Rs. 221 cr from four applicants—Dr. Reddy's Laboratories Limited, Biocon Limited, Strides Pharma Science Limited, and Premier Medical Corporation Private Limited—were determined to be eligible based on the evaluation, and 75 per cent of this sum, or Rs. 165.74 cr, has already been released. The remaining incentives are being looked at.
The 55 chosen candidates claimed sales of around Rs. 36,000 crore as of January 31 2023.

Follow and connect with us on Facebook, Twitter, LinkedIn, Elets video