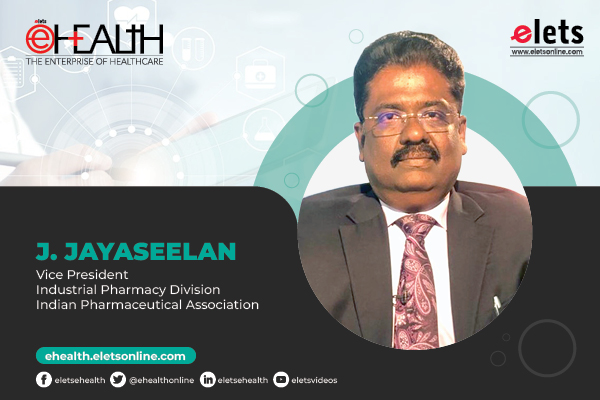 Automation comes in handy not only to boost productivity and efficiency but also to improve effective decision-making, stated J. Jayaseelan, Vice President, Industrial Pharmacy Division, Indian Pharmaceutical Association. "Today, we talk about the industrial revolution 4.0, which includes IoT, AI, and other emerging technologies. If we use automation and other emerging technologies judiciously, it will result in the overall growth of the industry. Automation could play a key role in fulfilling all repetitive processes with consistent quality", he added.
Data analytics and AI have played an essential part in supporting us in adapting to new technologies and tools that have served us in learning new things.
R&D in pharma is expensive, and there is a lot of data that could be synchronised using AI and other modernised technology. It will help us to bring the product to market more quickly.
With the help of emerging technology, automation will aid us in the clinical trials of new pharmaceuticals, monitoring, and cross-checking everything from adverse toxicology to real-time data.
When a product is ready for automation, intelligence may no longer be relevant, but automation may be valuable in the manufacturing setup. As a result, automation will benefit the pharmaceutical business in reproducing batches of the same quality.
Pharma is notoriously slow to adopt new technology, but the pandemic has forced us to accelerate our use of automation and Artificial Intelligence. As a result, Artificial Intelligence is preparing the pharmaceutical sector for the future.


Follow and connect with us on Facebook, Twitter, LinkedIn, Elets video