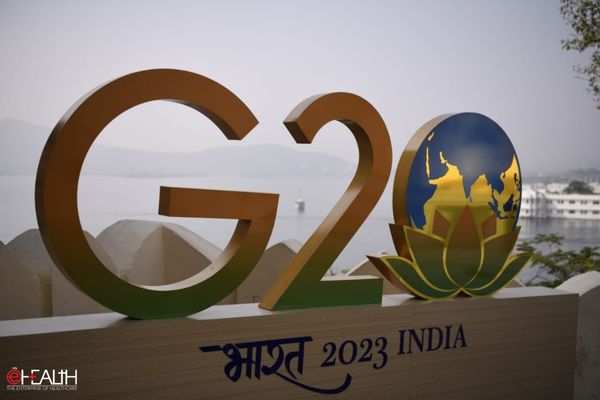 The first Health Working Group (HWG) under the G20 India Presidency will have its meeting in Thiruvananthapuram, Kerala, from January 18–20.
India's goal as the G20 Presidency chair is to continue and build upon the objectives for health and important lessons learned from previous presidencies while identifying crucial areas that need to be strengthened. India also aims to achieve convergence in discussions across various multilaterals for engagement in health cooperation and work towards integrated action.

According to the Health Ministry press release, the Health Track of the G20 India Presidency will comprise four Health Working Group (HWG) Meetings and one Health Ministerial Meeting (HMM).
According to officials, India intends to hold a side event in addition to each HWG meeting to enrich, complement, and assist G20 deliberations. A symposium on cooperative research on medications, diagnostics, and vaccines, side events on medical value travel, and digital health, as well as a co-branded event at the Global Centre for Traditional Medicine, are some of these.
Health emergencies prevention, preparedness, and response (with a focus on One Health & AMR), Strengthening cooperation in the pharmaceutical sector with a focus on access and availability to safe, effective, quality, and affordable medical countermeasures (Vaccines, Therapeutics, and Diagnostics), and Digital health innovations and solutions to Aid Universal Health Coverage and Improve healthcare service delivery are the three priorities identified by India for the G20 Health Track.
On December 1st, 2022, India took over as G20 president. India is currently a member of the G20 Troika, which also includes Indonesia, Brazil, and other developing and emerging nations for the first time.
The G20 India Presidency will be inclusive, practical, and decisive, Prime Minister Modi reaffirmed. The PM's chosen theme, "One Earth, One Family, One Future," expresses India's "Vasudhaiva Kutumbakam" ideology. It is a clarion call to the world to collectively work towards building a healthier post-pandemic world.

Follow and connect with us on Facebook, Twitter, LinkedIn, Elets video