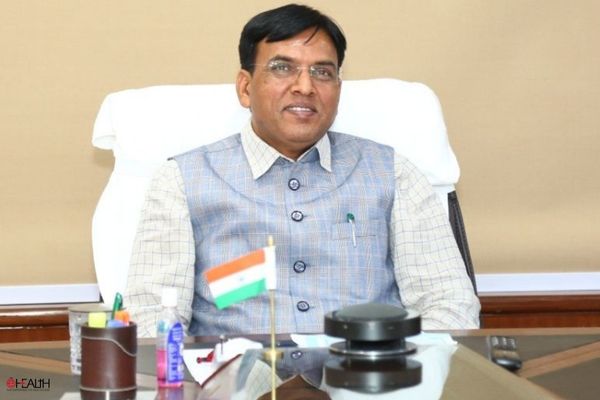 Union Minister for Health and Family Welfare Mansukh Mandaviya met with representatives of about 150 private medical schools on Thursday at Vigyan Bhawan in New Delhi. He stated, "Let us create the India model of medical education that defines paradigm of accessible, affordable, credible and quality education."
Speaking on the occasion, Dr Mandaviya stated that "the aspiration and vision of Govt for medical education reform can be fulfilled only when the Medical Colleges are active partners. To create this atmosphere, consultation and 'Samvaad' is very important." He also said that there is a need to create an eco-system & environment where NMC and Medical Colleges share a goal for superior quality medical education.

Union Health Minister emphasised the need to modernise and oversee medical education, urged NMCs and medical colleges to collaborate for a robust programme, and issued a warning to those who do not share this goal. Additionally, he advocated for changes including biometric identification for hospital visitors.
He sent a clear message stating that the government is committed to delivering the greatest medical colleges and medical education. He revealed that the number of medical colleges has grown by the government from 387 in 2014 to 648 in 2018.
Dr Bharati Pravin Pawar noted that the image of Indian doctors abroad has strengthened the recognition of the medical education sector of India. She stated that "India's remarkable growth story has raised expectations from various sectors of India of which health forms a crucial component". "As the Hon'ble Prime Minister has always stressed the country can grow strong with "Sabka Prayaas". The role of private medical colleges is crucial for bringing a paradigm shift in medical education. We should move strongly for "India Brand" of medical doctors and education which epitomizes quality and credibility", she further stated.
The representatives of the private medical colleges expressed their gratitude to Union Health Minister for speaking with them and giving them the chance to share their opinions, ideas, and recommendations on important facets of medical education.

Follow and connect with us on Facebook, Twitter, LinkedIn, Elets video