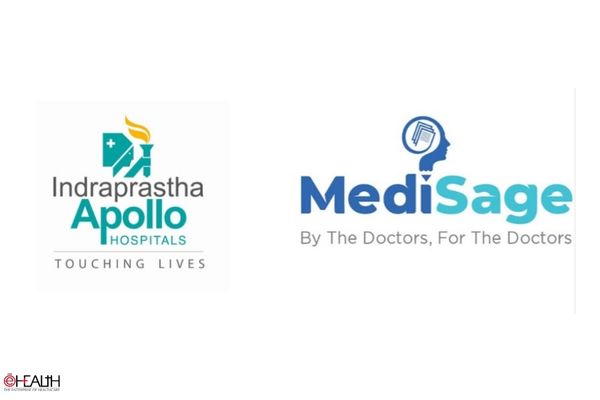 Apollo Indraprastha Hospitals joined hands with MediSage to organise a one-of-its-kind 'Apollo Cancer Conclave—Insights from Our Experts' in Delhi. The aim of this meeting was to throw light on various forms of cancer, along with their management options with the expertise of specialist doctors at the Apollo Hospitals. Cancers with the highest mortality and morbidity rates in India—namely, breast cancers, cancers of the head and neck, along with gynaecological, haematological, and gastrointestinal cancers—were discussed. The experts focused on the prevention of these cancers with the latest advancement in technologies for the detection of the disease with the help of tools that already exist.
The conclave focused on the strategic approach to prevent, diagnose and manage cancers and also helped doctors gain in-depth knowledge to embellish their clinical practice. Management of cancer patients is a combination of surgery with chemotherapy and radiation therapy and this Apollo Cancer Conclave was very effective in re-emphasising the importance of all specialities joining hands in the management of cancer patients for a better clinical outcome.
Also read: Breast Cancer Survivors meet at Indraprastha Apollo Hospitals
The Apollo-MediSage partnership in this engaging conclave allowed doctors across the country to be a part of the session virtually and learn from the panel experts. This partnership will continue to ensure that the message of the Apollo Cancer Conclave reaches last-mile doctors, which will, in turn, ensure a much better quality of life for cancer patients.
Speaking on this joint venture, Abhishek Ghosh, Co-Founder & Director, MediSage, said, "We believe that medical practitioners play a significant role in identifying cancer at an early stage to slow down the high incidence across multiple age groups today. We are overjoyed as Apollo Hospitals—with a strong and established foundation across the nation and is a pioneer in knowledge dissemination—has created a comprehensive, yet lucid, program with stellar experts to benefit the MediSage doctors' community at large."

Follow and connect with us on Facebook, Twitter, LinkedIn, Elets video