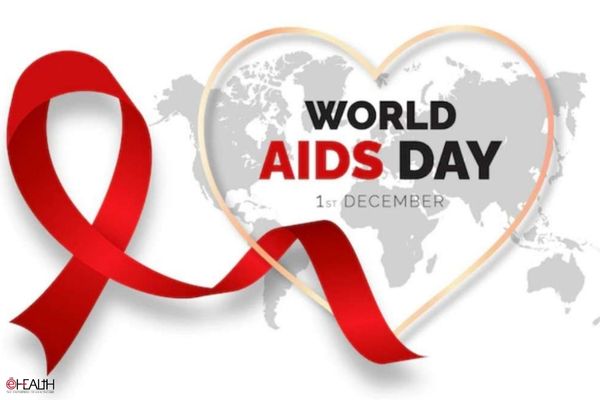 HIV continues to be a serious public health concern that has an impact on millions of people globally. Scores of lives are now in danger as a result of the recent stagnation in HIV targets' progress and the reduction of funding. One of the mistakes that led to HIV's emergence and persistence as a worldwide health issue was division, disparity, and disregard for human rights.
To make people aware and to reduce this gap, December 1 is designated as "World AIDS Day" every year. It's an opportunity for people all over the world to unite in the fight against HIV, to show support for those who are infected, and to commemorate those who have died from an AIDS-related illness.

Every World AIDS Day has a distinct theme, with "Equalize" being the focus this year.
The recent stagnation in HIV objective progress and resource exhaustion put many lives at risk. Due to a wide range of issues, including division, inequality, and disregard for human rights, HIV became and remains a global health epidemic.
This #WorldAIDSDay, UNAIDS is urging everyone to address the injustices preventing the eradication of AIDS.
#Equalize serves as a call to action. It is a wake-up call for all of us to pursue the tried-and-true strategies needed to address inequalities and support the elimination of AIDS, which includes:
To ensure that everyone is well-served, increase the availability, quality, and acceptability of services for HIV treatment, testing, and prevention.
To ensure that everyone is treated with respect, laws, regulations, and procedures must be changed to address the stigma and exclusion experienced by persons living with HIV as well as by important and disadvantaged communities.
To ensure technological interchange between regions, as well as between the Global South and the North, to provide fair access to the greatest HIV science.
Communities will be allowed to use and alter the #Equalize messages to highlight the particular injustices they face and demand the necessary corrective actions.
This #WorldAIDSDay, let us come together as one humanity to recognize that HIV belongs to all of us, making it our responsibility to ensure HIV prevention, treatment, care, and support services are available for all who need them.
Let's fight AIDS and HIV together as a team! The stigma and discrimination associated with HIV must be eradicated, HIV prevention strategies must be adapted to the requirements of the most vulnerable communities, and everyone with HIV or AIDS must have access to comprehensive care.

Follow and connect with us on Facebook, Twitter, LinkedIn, Elets video