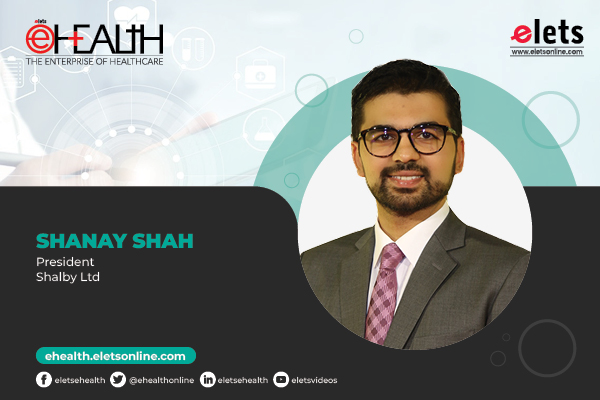 In the middle of the worldwide crisis caused by Covid-19, technology has undoubtedly been helpful. The spread of the coronavirus hastened the transition to digital healthcare practices, which has had a profound impact on the industry. The field of diagnostics has moved quickly to adopt digital innovations, and it is now an important part of the healthcare system.
After the COVID-19 pandemic, it became very clear that technological solutions are necessary and highly beneficial. The integration and adoption of such emerging technologies opened new opportunities and offered several advantages in the diagnosis segment. Advances in digital technologies can improve the speed, flexibility, quality assurance, and transparency of laboratory processes. They have the potential to increase healthcare delivery efficiency, facilitate medical education, and improve patient experiences and outcomes.

What is digital diagnostic?
The term "digital diagnostic" refers to the practice of using and creating digital technologies to aid in clinical decision-making through the integration of different types of diagnostic data. Digital diagnostics utilises virtual microscopy, and glass slides are converted into digital slides that can be viewed, managed, shared, and analysed on a computer. To enhance diagnosis and clinical decisions, cutting-edge technology is utilised. These include screenings, medical imaging, and functional tests. Important in all branches of diagnosis, the information gleaned from digital slides of pathological specimens is the focus of digital diagnosis, which aims to provide more precise and timely reports. Advanced technology like telepathology, which is the electronic transmission of pathological images from one location to another, is also widely used for the purpose of interpretation and diagnosis by means of a remote-controlled microscope.
The technique of whole-slide imaging is also very recent; it enables the complete digitisation of a glass slide, yielding a digital image for inspection. It facilitates an image-based environment which helps in the acquisition, management, and interpretation of pathology information, supported by computational techniques for data extraction and analysis of the present and future. The advantages of modern imaging technology like as digital scanners, visualisation software, and the incorporation of AI based algorithms are numerous, including the fact that they eliminate the risk of inaccuracy.
Growth of Digital Diagnostics
The healthcare system and the field of medical diagnostics are undergoing significant transformations as a result of digital advancements in today's more interconnected society. Digital diagnostics is growing as it aims to achieve efficient and cheaper diagnoses, prognoses, and predictions of diseases due to the success of Artificial Intelligence. The diagnostic process has been simplified, increased in efficiency, and reduced in cost because of technological advancements. It has helped the industry overall and brought in more revenue. AI and robotic process automation in particular are driving market digitalisation. Digital diagnosis helps effectively manage the crisis and meet the ever increasing needs of those seeking premium healthcare services. The new generation of diagnostics equipped with digital technologies is transforming the field of clinical decision-making and disease control and prevention. Inaccurate or delayed diagnosis causes distress and death for many people. This prompted the adoption of technologies in the diagnostics sector to boost efficiency and production.
Pharmaceutical companies also find the digitised slides helpful for a variety of reasons, including but not limited to developing models for companion diagnostic medications; conducting clinical trials; and anticipating underlying abnormalities. For India, digital diagnosis is said to be a gamechanger in important areas such as the creation of screening tools for chronic conditions like cancer, heart conditions, tumours, and brain disorders. Accurate screening would be a benefit in early diagnosis and treatments. Diagnosis and treatment for infectious diseases can be facilitated by rapid POC tests.
With the potential to improve quality assurance, supply chain management, and timely, reliable data for surveillance, digital diagnosisis a promising technology with wide-ranging applications.
Future of Digital Diagnostics
When it comes to healthcare markets, India's diagnostics sector is among the most promising. More and more medical facilities, clinics, and hospitals are adopting AI-driven applications to improve diagnosis and patient care. Diagnostic centres are playing a massive role in driving the health industry with the advancement of their technologies. Most diagnostic companies are either collaborating with health technology companies or adopting technology innovations to scale up their services. A driver for increasing revenues, AI adoption in the diagnostic space is also helping in improving diagnostic services for non-communicable diseases such as heart attack, cancer, diabetes, and stroke.
There has been a surge in the number of people diagnosed with diabetes in India, and many more suffer from the disease without ever receiving a diagnosis. In addition, rising cancer rates are a serious issue in the country, thus healthcare providers working in the field of cancer care are also investigating AI-powered solutions for early diagnosis in the hopes of improving patient outcomes.
In healthcare, the potential of technology is virtually limitless. The advent of digital diagnosis has allowed more people to gain access to comprehensive, timely, and reasonably priced medical records. Patients, especially those in rural locations, have benefited from the elimination of the geographical barrier brought about by the availability of diagnostic reports delivered directly to their mobile devices.
We can now definitely affirm that digitalisation has become a gamechanging force in the diagnostics sector of the healthcare industry. When it comes to conducting tests, screenings, and other diagnostic procedures, diagnostics labs are increasingly reliant on technological solutions. Whether before, during, or after the pandemic, it is digital disruption that has helped the sector survive and grow. The integration of technology has become a necessity for the industry in order to make the patient experience painless and smooth and to assure fast diagnosis in the midst of these challenging times.
Views expressed by Shanay Shah, President, Shalby Ltd

Follow and connect with us on Facebook, Twitter, LinkedIn, Elets video