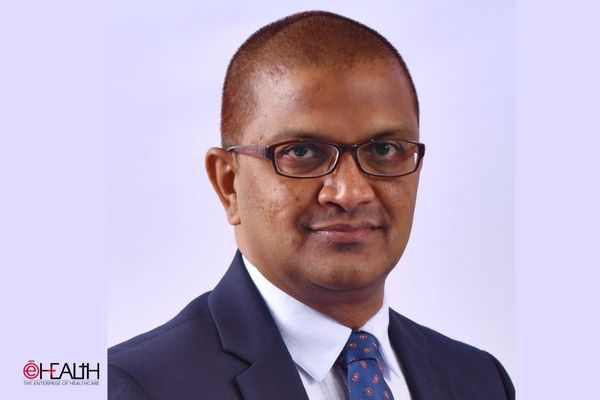 The EMPE Group recently announced the appointment of Raghavendra Goud as the CEO of EMPE Diagnostics Global.
Raghavendra Goud oversaw 160 employees at Cytiva (a former GE Healthcare life sciences company) across India and South Asia and was responsible for generating about 2000 crore in revenue. He is among the well-known senior leaders in the bioindustry and carries considerable knowledge and experience in engineering, research, and international commercial operations.
Keeping in view his rich experience and expertise in the Life Sciences space and his ability to transform businesses into growth engines in India and the global arena, the EMPE board has recruited him as a Global CEO. According to Dr. Pavan, Co-Founder and Executive Vice President of EMPE Diagnostics, "He has impressed the Board with the impact he has made over the last 25 years on the global biotech industry, and the Board believes he is a great fit for EMPE Diagnostics Global with the skills and experience to lead the business through its next strategic phase."
"I am delighted to take on the CEO role of a growing group with considerable ambitions on a global scale. Our goal is to consolidate and grow EMPE's footprint internationally while enhancing its unique innovation and developmental capabilities to continue to build EMPE's leadership in the space" said Raghavendra Goud.
Raghavendra has also received several national and international awards and played a significant role during the pandemic by providing all the COVID vaccine manufacturers with the necessary tools, technology, and support on time. He is mentioned in reputable newspapers and business publications, and BioSpectrum named him one of the top figures in the biopharma industry in their 20th edition.
In addition to his current position at EMPE Diagnostics Global, he also sits on the Boards of Directors and advisors for some of the top start-ups in new-age technologies, including Xact Diagnotek, ATGC Biotech, GenePoweRx, and TranScell Biologics. He serves on the KIIT Bhuvaneshwar board of studies and is a technical expert on the BIG-BIRAC evaluation panel as well as a few other financing organisations.

Follow and connect with us on Facebook, Twitter, LinkedIn, Elets video