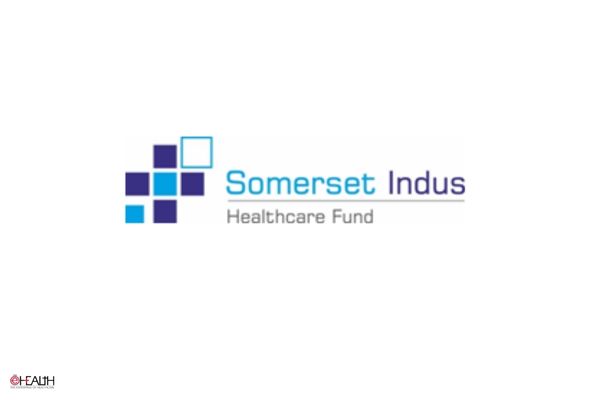 Somerset Indus Capital Partners is an exclusive healthcare PE fund, having successfully invested in fund I, investing from Fund II and commencing fund III early next year.
On all the parameters, the PE Fund (Somerset Indus Healthcare Fund), is doing extremely well and is supported by LPs like NIIF (National Infrastructure Investment Fund) India's one and only sovereign fund, DFC, US (Formerly OPIC), Avista (A healthcare fund in the US), Morgan Stanley (Impact fund in the UK) and Evolvence (a fund of Funds based in the Middle East) among many others.
It practices sustainable and responsible investing. The theme of the fund is "Creating Sustainable impact through Access to Affordable and quality healthcare".
Also read: AliveCor raises $65 mn in series E funding
It supports sustainable and differentiated investments that work towards creating impact in low-resource settings. Our investing companies have performed well in meeting both social development goals (SDGs) and ESG measures.
The fund's first "Sustainability and Impact Report 2022", being released, showcases some of the impact created by the portfolio companies. This has been made possible by developing infrastructure and integrating technology within its operations.
An attempt has been made to create both qualitative, and quantitative measures of the impact created.
Somerset chooses its investments based on the promoters and believes that unimpeachable integrity is the key to success and it is very particular in choosing the right promoters. This has paid rich dividends and the fund is heading to a clean exit of all the companies in fund I, and currently, all fund II companies are doing extremely well.
They love the concept of healthcare where it is taken to the deserving and at the place of their stay. Almost all the investments are focused on companies that take healthcare to the masses in tier 2, tier 3, and cities beyond. In its opinion, India requires and deserves good healthcare in smaller cities and towns.
The impact arising from these initiatives is immense, and coupled with the technology available today, the effect is far greater and the people are immensely benefitted.
ESG plays a very important role in ensuring the portfolio companies are compliant and clearly confirmatory to various requirements that benefit the patient and the community at large.
The domain knowledge that the fund brings to the table, the networks it puts to use and the initiatives it supports truly help promoters to deliver world-class products and services in tier 2, 3, and more cities.
Their portfolio companies:
Krsnna Diagnostics (now listed) pioneered and built a PPP model ensuring that public-private partnerships deliver diagnostic care in smaller cities and towns. Extremely successful and profitable, this is the classic case of the intent being clear and the execution perfect.
Cygnus Hospitals has built tertiary care hospitals in smaller cities and changed the health landscape by offering tertiary care in these areas which were non-existent or inadequate before.
Browndove, a Renal Care company, makes dialysis consumable at an affordable cost available to tier 2 and tier 3 cities and towns, thereby making dialysis services better regarding quality and outcome at an affordable price.
Prognosys enabled digital x-rays to be made available to the government to deliver services to the masses at large, leveraging cost technology and quality.
Genworks has the largest MedTech distribution in India, in tier 2 and tier 3 cities, truly bringing about technology that is accessible and connected care that has changed the paradigm in providing top-quality healthcare to smaller cities and towns.
Apex Hospitals is delivering Tele ICU services as well as healthcare delivery into districts of Rajasthan away from Jaipur and changing and saving the lives of millions.
Globela, a Pharma company has set up an API plant, in line with the Government of India's clear mandate to be self-reliant and benefit the people at large.
Sterling Hospital delivers oncology care on a very affordable basis in cities in Gujarat.
"The sustainability and the impact the fund is creating through its investments and initiatives are truly changing the health scale of this country", says Kannan Ramesh, Partner at Somerset Indus Healthcare Fund.
"By enabling screening and preventive activities with the active participation of the government, a platform is being enabled to deliver healthcare at an affordable basic. Technology is coming of age and a lot of telehealth and connected care services are enabling high-end specialists sitting in major cities to meet and consult patients in smaller cities through video conferences", he shared.


Follow and connect with us on Facebook, Twitter, LinkedIn, Elets video