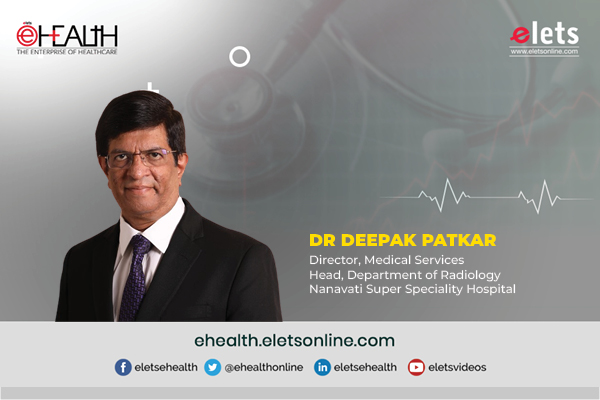 The radiology and imaging sector has seen several changes in scenarios over the last few decades. Conventional imaging has been largely replaced by advanced imaging techniques for both diagnosis and treatment.
As the field changes, so have the radiologist. Specialising as a clinical radiologist is the need of the hour. The framework of medical health services has seen a shift of focus from generalised medicine towards sub-specialisation, with experts focusing on individual organ systems. From general physicians to gastrointestinal experts to hepato-biliary transplant experts, front-line doctors have progressed to become relatively specific.

Gone are the days when cross sectional imaging techniques such as computed tomography (CT) and magnetic resonance imaging (MRI) were considered a sub-specialisation. Radiologists choosing to practice MRI and CT were considered sub specialists versus their colleagues who practiced ultrasound and conventional radiology. The trend has definitely shifted. Today we have specialists who are expected to have the expertise to manage specific areas like breast imaging or neuroradiology or pediatric oncoimaging. This specific organ-based specialisation is the course that is gaining acceptance around the globe. There is a lot of proof backing the fact that sub-specialisation in radiology not only improves the quality and relevance of our reports but also helps in early diagnosis and therefore better patient care.
There is also the issue of Turf Erosion. Radiologists today are faced with the ever-growing problem of "erosion of turf." Gynaecologists are performing ultrasounds, neurologists are reading MRIs, and cardiologists are engaged in doing vascular interventional procedures.
In these situations, it is mandatory that we as radiologists, learn not only to protect our turf but also to expand it by pursuing sub specialty modalities.
Entrepreneurship: Radiologists need to cultivate and learn entrepreneurial skills to set up financially viable radiology practices and run them successfully.
Innovations: Innovations in diagnostic and interventional radiology have changed the way we manage patients in a big way. Newer advanced machines and techniques have been devised by brilliant minds which have only made medicine better. We need to support these new ideas as the benefits of innovating and the progress that comes with it are exactly what we need to uplift ourselves and the nature of the care we give our patients. Radiologists who have valued these skills have also had a complete change in their career path and tremendous success.
Artificial Intelligence: Augmented Radiology
Not only radiology but AI is slowly integrating with various aspects of life. Driver less cars, automated chatbots for online banking, AI based multi-media surgeries with help of robotic arms, and mobile assistants like 'Siri', and 'google assistant' are some examples. Along these same lines, in radiological science, AI is emerging as a rapidly progressing and highly innovative modality in recent times. Radiology already 'depends on machines' as it primarily is a technology-based specialty of medicine. With the increasing demand, while on one hand, it might be difficult to create and train the number of radiologists in the immediate future required to meet the demand, the growth and adoption of -novel ideas using Artificial intelligence (AI) can be a promising solution towards improving patient care.
AI can definitely provide assistance to radiologists in triaging according to the severity of findings, prioritisation, reporting in cases of emergencies like trauma, standardising reporting, providing classifications and guidelines, and also for integrating available information from various modalities.
The future belongs to an 'Augmented Radiologist'. A radiologist who has learned and adapted to new technologies like AI. It is not AI versus radiologists, but radiologists well versed with new technologies like AI versus radiologists without the knowledge of AI.
Research culture
New clinical information and technologies are developing at an extraordinary rate, and so is progress in the nature of patient care and management. With an ever-advancing knowledge of diseases, symptoms, procedures, and innovations, experts are trying to find creative solutions and answers to issues that have not been taken care of earlier.
The issue of encroachment in the field of radiology by gynaecologists, neurologists, physicians, and cardiologists is ever evolving as they are trying to develop skills to interpret CT and MRI images independent of a radiologist. Diagnostic/Imaging setups are being established by nonradiologists with the appointment of radiologists.
For the radiologist in private practice, there can be two significant ways forward:
1. To start the imaging and diagnosis center independently and work with clinicians for improved patient care.
2. Another is to devote himself/ herself to research and develop a new product, open a start-up and work for it.
As we all know, change is the only constant we know and we need to adapt ourselves to the novel situations we face. Adaptability is the key. Radiology has time and again proven to be one of the most adaptable and accommodating medical fields with the acceptance of newer methods and technologies like the transition from film screen radiography to digital radiography, newer breast imaging modalities like tomosynthesis, and the advent of new hybrid imaging modalities like PET/CT.
Radiologists were among the first to adopt automatic dictation using speech recognition for reporting and performed minimally invasive, image-guided procedures, biopsies, and surgeries.
New technological advancements might have caused some apprehension among radiologists who have been practicing radiology for a long time. But we need to understand that experience and human touch have no replacements. These innovations will only assist and complement us in our work. The things we have learned from our teachers will help us all the way and no deep learning techniques can replace that. But we need to expand our horizons and make the most of what comes our way and utilise it in the best possible way.
Views expressed by Dr Deepak Patkar, Director, Medical Services, Head, Department of Radiology, Nanavati Super Speciality Hospital

Follow and connect with us on Facebook, Twitter, LinkedIn, Elets video