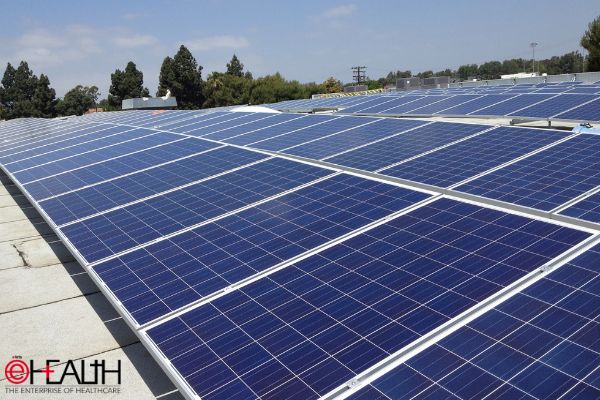 Betting big on the new renewable energy technologies, the government of Chhattisgarh is harnessing the power of the Sun to uplift its rural healthcare system.
In the last 12 years, the state government has installed solar panels in its 1,400 health centers and hospitals. Due to unhindered power supply, these health centers and hospitals no longer face issues related to refrigeration and storage of lifesaving drugs and vaccines.
Sharing his views, Sanjeev Jain, chief engineer, Chhattisgarh State Renewable Energy Development Agency (CREDA) said that a large number of the 790 primary health centers operating in the state face power crisis during the patient peak arrival hours. As such, electrification of these health centers is now being carried out using solar energy to address all the related problems.
He added that the need for storing critical drugs and vaccines intensified during the Covid-19 global pandemic.
Jain further said that solar power plants with a combined capacity of 457 megawatt (MW) have been set up in 1,432 health centers and hospitals run by Chhattisgarh government as part of the National Health Mission. These power plants are generating 66,72,200 kilowatt hour (kWh) of electricity annually.
He informed that solar power plants have also been set up in all the sub-health centers across Chhattisgarh. Similarly, 6.7 MW of solar power generation plants have been installed by CREDA at places such as forest rest houses, government buildings, households, schools and tribal hostels. Besides, solar photovoltaic (PV) systems have been set up for various purposes like agriculture, cold storage, drinking water and other facilities, and the state government is taking measures to ensure smooth operation together with planned maintenance schedules.
To recognise the efforts of CREDA, in June 2018 it was conferred with the prestigious 'ASHDEN International Award 2018' for Sustainable Energy and Health Innovation at a ceremony held in London, UK. These awards are recognised as a measure of excellence world over and are only bestowed on organisations that emerge as pioneers in the sustainable energy sector.
Over the years, India's solar energy sector has emerged as a prominent player in grid-connected power generation capacity. It not only contributes to the government's vision of sustainable growth but is also emerging as a key player in meeting the nation's energy needs and ensuring energy security. The Union Government launched the National Solar Mission (NSM) on January 11, 2010, in order to achieve India's National Action Plan on Climate Change and promote ecologically sustainable growth while addressing the country's energy security problems. The Government of India has established a roadmap to attain 175 gigawatt (GW) of renewable energy capacity by 2022, including 100 GW of solar power and 60 GW of wind power. The Centre has set a target to achieve 40 GW of power from solar rooftop projects by 2022.
Recently, India has surpassed Italy to take the fifth global position in solar power deployment. Solar power capacity has more than doubled in five years, rising from 2.6 GW in March 2014 to 30 GW in July 2019. Solar tariffs in India are currently highly competitive and have reached grid parity. According to the Vantage Market Research's report on the Global Solar Energy System Market, there is a sharp increase in the investment in solar energy leading to rapid market growth. The Global Solar Energy System Market revenue stood at a value of USD 85.1 Bn in the year 2021 and it is estimated to reach a value of USD 255.3 Bn in 2028.

Follow and connect with us on Facebook, Twitter, LinkedIn, Elets video