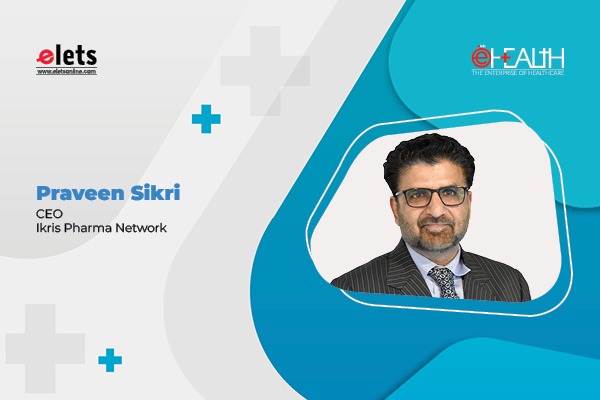 Making genuine drugs and medicines available to the last needy patient is the responsibility of all health regulators and authorities. Whether it is a generic drug, a branded drug, a prescription drug or over-the-counter drug, the supply chain must be robust and the regulatory framework efficient enough to ensure that the patient or the beneficiary gets the most genuine products and in the most timely fashion possible. In a dynamic pharma world continuously featuring the advent and availability of new and innovator medicines based on latest R&D – which may not yet be registered in the country but could possibly turn out to be 'the' miracle drug for a resident patient and his family members – the need to make the supply chain accountable and trustworthy becomes even more important.
Fake and counterfeit medicine – the big problem

World Health Organisation (WHO) estimates that around 10 per cent of total distributed medicines worldwide are counterfeit and fake. While the US and Europe account for 1% of counterfeit medicines supplied globally, a whopping 30% of medicines going through the distribution channels in Africa and Asia are fake or counterfeit. While some of these counterfeit medicines may possess no active agent at all, or the wrong active agent as opposed to the one specified, some may have manipulated expiry dates. Or in those that contain the correct active agent, the dosage would be either too low or high. And some could even be wrapped in forged packaging, blisters and/or contain falsified patient information.
Counterfeit medicines reaching households
Imagine if such counterfeit and spurious medicines find their way into our households. According to a WHO Medical Product Alert issued as recent as in December 2021, India became one of the target countries where shipments of falsified Soliris (equlizumab) drug had found their way through regulated supply chains and to the end-user patients. Importantly, Soliris is a high-value medicine costing in lakhs and used for the treatment of a range of rare life-threatening diseases such as paroxysmal nocturnal hemoglobinuria (PNH), atypical hemolytic uremic syndrome (aHUS), generalized Myasthenia Gravis (gMG) in adults, and neuromyelitisoptica spectrum disorder (NMOSD).[1]
Hospitals constitute only twenty percent of total pharmacy market
On the other hand, although hospitals usually have a well-worked out sourcing and supply arrangement wherein they source their medicines either directly from manufacturers or authorized distributors and dealers, hospital in-house pharmacies account for only 20% of total pharmacies in India. The rest comprising nearly 80% are standalone pharmacies and chemist shops supplied by a distribution channel which is very porous. In recent time, the rise of internet-only based chemist shops and online branches of brick and mortar chemists has further made the entire distribution channel vulnerable to misuse.
No way to validate for a patient or the practitioner
And the end user or the patient in an ordinary household has no way to check or validate the genuineness of a given drug. In fact, even a trained practitioner cannot really tell the difference between a well-packaged, properly-labeled counterfeit medicine and a genuine medicine. Back in 2018, there were reports of counterfeit cancer drugs coming from Bangladesh into India with even established government institutions such as Employees' State Insurance Corporation (ESIC) and the Central Government Health Scheme (CGHS) falling prey to them.[2] Furthermore, in extremely delicate patient conditions where there is assumed to be a thin line of difference between chances for survival and death from beforehand, there is no way to know and confirm if the medicine has worked, or not, on a given patient. In case a patient loses his battle to a disease, in most cases it would not be attributed to the improper conditions in which the medicine would have been stored or transported, or being a fake medicine altogether. In such cases, it is often ascribed to the seemingly incurable nature of the medical condition that a patient had and so the 'culpability' of the drug remains unquestioned and thereby undetected.
Genuine medicines take time to reach
However, many of these new innovator drugs, yet unregistered in our country, are extraordinarily-priced medicines. It has been estimated that 90% of these are through illicit channels wherein a patient doesn't get an invoice with any accompanying information on under what conditions that drug was stored and transported. Usually, these are temperature-sensitive medicines throughout their existence. Ignoring legitimate channels, desperate patients and their families opt for unauthorized suppliers since the drug is made available immediately and at cheaper prices. However, it is almost certain that for any medicine to come from outside, it should take at least 3 to 4 days logistically-speaking, if it's truly a genuine medicine as claimed. Otherwise, any medicine coming immediately in all probability is a counterfeit medicine. Since there is no invoice, and no proof and trail of purchase, there is no way to identify the supplier. If bought in cash, it becomes even more difficult to pinpoint the supplier.
Understaffed domestic drug monitoring regime
While India has a fairly strong regulatory and legal framework to monitor and oversee the supply chain and quality issues, there is definitely a problem of shortage of sufficient staff which impinges on over-all efficiency. According to Mashelkar Committee, there should be one drug inspector for every 50 manufacturing units and one per 200 distribution retailers. However, the reality is different. Not only state drug regulatory bodies were found to have been facing shortages of drug inspectors but even the central drug regulatory body was reported to have been understaffed with many positions lying vacant.[3] Given such a fragile domestic monitoring regime, the need to source any drug including innovator unregistered medicines from authentic suppliers becomes even more critical.
Therefore, instead of opting for illegal channels for sourcing valuable unregistered medicines from outside, patients should follow the mandatory sourcing and approval guidelines issued by the government for drugs required in extraordinary circumstances for personal use. Indeed, government even exempts customs duty on such supplies. In fact, the government ends up losing revenue by way of taxes if medicines are not sourced through legitimate channels. People should also be made aware that if an undertrial drug is potentially beneficial for a patient according to an expert, there are early access and managed access programmes provided by consultants/facilitators now present in our country which make such high-value drugs legally available to needy patients. Additionally, it also draws attention to the need for bolstering our domestic drug monitoring regime.
Views expressed by Praveen Sikri, CEO of Ikris Pharma Network
[1] https://cdn.who.int/media/docs/default-source/substandard-and-falsified/n9_2021-falsified-soliris_en.pdf?sfvrsn=22b1820d_25
[2] https://timesofindia.indiatimes.com/business/india-business/illegal-cancer-drugs-from-bdesh-flood-local-market/articleshow/72101179.cms
[3] https://scroll.in/article/943829/few-inspectors-no-records-drug-regulation-in-india-is-hobbled-by-a-number-of-many-problems

Follow and connect with us on Facebook, Twitter, LinkedIn, Elets video