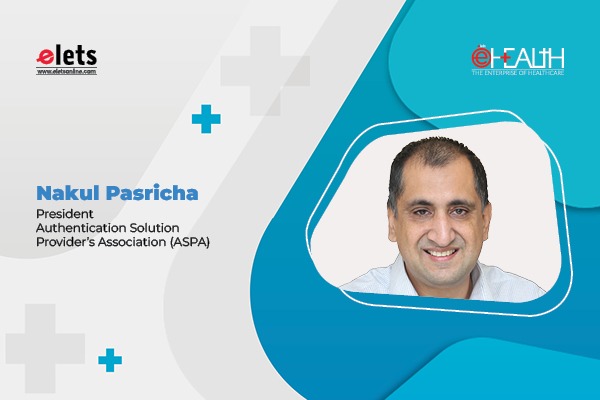 As the struggle with the disturbing third wave of coronavirus has begun, the nationwide vaccination drive is also progressing in full strength. To protect its citizens, India has started the vaccination of teenagers (15 years to 18 years) and the booster dose is also being administered along with the double dose vaccination for the public. At the same time, a troubling number of falsified vaccine incidents have surfaced right from the onset of the pandemic, derailing the efforts of our corona health warriors and policymakers.
A recent report by Check Point Research unveils that fake vaccine certificates are more easily available and are being increasingly sold online. Fake coronavirus test reports and vaccination certificates of 29 different countries, including India, are being sold on Telegram. In another reported incident in Mumbai, authorities revealed that around 2500 unsuspecting patients were administered fake vaccines. Many other similar cases have come to light from different parts of the country.

(Source: https://www.wfla.com/community/health/coronavirus/thousands-in-india-injected-with-fake-covid-19-vaccine-at-least-14-arrested/)
The cause:
Falsified COVID-19 diagnostics, prevention, and treatment items are high in demand and attract the attention of criminals looking to make a profit by duping people with counterfeits. Fraudulent COVID-19 products can come in many varieties, such as dietary supplements and other foods, or products claiming to be tests, drugs, medical devices, or vaccines. They operate with the sole intent to make easy money and no regard for human life. The task of the counterfeiters has been made easier due to the lack of implementation of effective anti-counterfeiting solutions and the absence of a robust traceability infrastructure with stringent enforcement and penalisation.
Is there a solution?
COVID vaccines are developed to save lives, but falsified vaccines can take lives. To protect the vaccines, the Government needs to make the implementation of anti-counterfeiting and traceability mandatory. Government and pharmaceutical brands are aware of the risks associated with the circulation of falsified vaccines and drugs. Most pharmaceutical companiesexporting from India, have already implemented serialization and traceability as per Directorate General of Foreign Trade (DGFT) guidelines. And we strongly recommend that similar guidelines should be imposed to secure the domestic supply chain as well, along with physical security features to make the protection even stronger.
How to identify genuine vaccines?
The sale of fraudulent and falsified COVID-19 products is a grave threat to public health. Fighting fakes requires a holistic approach from all stakeholders and awareness is the key. Nursing staff, pharmacists, and medical professionals handle vaccines and drugs daily, their expert eyes can detect falsified coronavirus vaccines. Training and awareness campaigns for the professionals who make this first line of defence will make them more vigilant and attentive towards spotting fake vaccines.
As a user, the role of a consumer is very important in eliminating falsified products from the system. The consumer must be vigilant before getting the vaccine. It is our right and duty to ask to see the vial if not proactively shown by the nurse or healthcare workers and to inspect it carefully.
While there are many checkpoints, here are a few tips, health workers and consumers can look to identify genuine vaccines.
1. Pay close attention to packaging – One should always pay close attention to the label, packaging, and vial cap seal. Counterfeiters can produce close copies, but they are almost never identical. Usually, there are easy-to-spot visible differences in the size, logo, and colours used in packaging Most vaccines have implemented anti-counterfeiting solutions to ensure the highest level of patient safety, which is a welcome move. Vaccine manufacturers and providers are using different authentication & traceability technologies. For example, the Covishield entire label has been given a special texture honeycomb effect which is visible only at a specific angle. The honeycomb design, at strategic locations, has been altered slightly and certain additional special elements added to the texture design so that the subtle alterations can easily be checked and verified by the experts. Covaxin label includes a combination of overt and covert security features including the holographic effect on Covaxin spelling, the green foil effect in X of "Covaxin", micro text, and invisible UV features. All vaccine vials have a one-time break seal and expiry date. It is essential to check that vial is not damaged, and the expiry date is not tampered with. There should not be any inconsistency in the colour of the contents.
2. Participation in the authentication process – A few seconds invested in checking the authenticity of a vaccine before use can save lives. Vaccine manufacturers implement UIDs, QR Codes, Barcodes, etc. which can help in quickly checking the authenticity of the vaccine through an SMS or digitally. Active and sincere participation in the authentication process can drastically reduce the circulation of falsified vaccines in the system. If one comes across a counterfeit or suspected falsified vaccine, it should immediately be reported to the right authorities so that corrective action can be taken, and the fraudsters are punished.
Eliminating fake products from the system is a process that involves education, awareness, and socio-behavioral changes. While there are several successful organizations, law enforcement agencies, Brands, and policymakers fighting the war on counterfeiting, a collective approach can play a vital role in this process as well. It's a collective responsibility that we must acknowledge, without agenda or malice.
Views expressed by Nakul Pasricha, President, Authentication Solution Providers' Association (ASPA)

Follow and connect with us on Facebook, Twitter, LinkedIn, Elets video